Writer Monique McIntosh | Photography Contributed
If film is a tale told in light and shadows, then consider Mario Pignard Jr. the master illuminator.
For 15 years, this highly-regarded motion picture lighting technician has created the perfect ambiance for some of our favorite Hollywood blockbusters, including 'The Wolf of Wall Street', 'The Amazing Spider-Man' and the 'Batman' series, as well as popular TV shows including 'The Sopranos,' 'Boardwalk Empire' and 'Orange Is The New Black.'
No stranger to creatively demanding projects, Pignard Jr. is known for thinking way beyond standard techniques. The challenge that led to him becoming an industry leader though, was the need for a system that could recreate consistent natural light for sensitive shoots, and that could be manipulated on location. His response to that challenge was to develop the pioneering 'lighting balloon system' for lighting company Sourcemaker, led by owner Peter Girolami.
The cutting-edge technology allows directors to mimic realistic sunlight and moonlight. The system is now widely used throughout the film industry.
He most famously used it to generate 500 kW of balanced daylight, in rain created by special effects on the night set of the 2014, Darren Aronofsky film, 'Noah.' His innovative lighting also came in handy for reenactments of the Vietnam War in Steven Spielberg's recent film, 'The Post.' "I lit the scene up for him with four, ten-foot cube lighting balloons that had to be moved around the woods as a source of sunlight," recalls Pignard Jr.
Creating day in the middle of the night for famous directors is just another day at the office for Pignard Jr., who is also a certified member of The International Alliance of Theatrical Stage Employees (IATSE) in New York, and a graduate of the International Academy of Design and Technology. "Troubleshooting is literally the job," he explains, "We need to figure out the schematics of how to light a set, from the generator to the very last plug."
Pignard Jr. credits his Caribbean parents for his enterprise and ambition. His Haitian mother, who was born in Hinche, and his father, a native of the Dominican Republic, met and married in Port-au-Prince before migrating to New York to raise their family. Though American-born, Pignard Jr. has a deep appreciation for his Caribbean roots, particularly after attending school for four years as a child in Port-au-Prince. The experience, "was definitely a tough transition," notes Pignard Jr. "Back then, as a child, I didn't really understand what my parents were doing. But as an adult, I completely understand." In addition to becoming fluent in Spanish, French and Kreyol, and making close friends on the island, "I know I am the person I am today because of Haiti," he declares, "because Haiti showed me what struggle really is – why you should always be appreciative of what you have."
He trains in the martial art of Jui Jitsu to maintain the stamina for his physically demanding job.
Pignard Jr. recently completed work for Martin Scorsese's next project, and will continue to work on the new season of 'Orange Is The New Black,' as well as Julia Roberts' next film, 'Ben is Back.'
For young Caribbean-American creatives seeking to break into the film industry, Pignard Jr.'s advice is not to be afraid to make your own way. Though his academic background and early filming experience focused on visual effects, that didn't stop him from pushing the boundaries in another field.
"If you can't afford to go to film school, that doesn't stop you from making a movie," says Pignard Jr. "Study whatever you can get your hands on, and start your own projects. Don't just talk about it, do it, because the film business is literally that. We are making films in rain, hail and snow. No matter what, this project is going to be done. So don't ever give up on your own ideas."
---
Check out other Caribbean-Americans creating magic on the other side of the camera.
BARRY JENKINS
Film Director
Did you know that Miami-born filmmaker Barry Jenkins (director of the Oscar-winning film 'Moonlight') is of Haitian descent? He grew up in Liberty City, the youngest of three siblings. He studied film at Florida State University, first broke onto the scene with his 2003 student short, 'My Josephine,' and made waves later on, with his first film, 'Medicine for Melancholy.'
---
AYANNA JAMES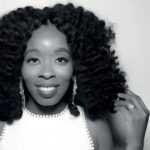 Costume Designer
Jamaican-born and South Florida-bred, costume designer Ayanna James has quickly made a  name for herself composing looks for the small screen. A graduate of Florida A&M University, she serves as a personal stylist for the likes of Usher, Jidenna and B.o.B. She's become most celebrated as the costume designer for HBO's hit show, 'Insecure.' She works directly with showrunner Issa Rae on the characters' distinctive looks, from the slick designer outfits worn by the show's hot-shot lawyer, Molly, to the instantly viral t-shirts donned by the witty heroine, Issa.