Writer Copyseed.com | Photography Courtney Chen
When Wyclef Jean's name hit the headlines back in 2010, in the aftermath of the Haiti earthquake, we all sat up and paid attention.
"I made the decision to run for president of Haiti the minute I landed on the ground," said Wyclef. "I saw over 250,000 people under the rubble. I looked to the right and my wife was picking up bodies. That puts everything into perspective."
Once we had adjusted our brains to the idea of a rapper and a beloved Fugee running for the presidency of Haiti, we all collectively, said, OK, hey, why not? And almost overnight his highly publicized candidacy was met with international approval.
But there was something more to it than that. Haiti was in serious trouble and needed a visionary, a unifier and a leader. We, along with Haiti's majority youth population, decided the preacher's son, raised in New Jersey but a child of the soil, was just the man for the job. Or so we all secretly hoped.
As a Grammy winning songwriter, producer and one-time political candidate, Wyclef Jean has achieved great highs and suffered some pretty great lows, privately and professionally. But through it all, he has never stopped doing what he does best – making music.
It's 11:30 AM and I'm talking to him on the phone. He's somewhere in Jersey, or it could be Jamaica, where a few days earlier, he wowed crowds on stage at the Shaggy and Friends concert in Kingston. That's where Wyclef is at his best, on stage – philosophizing, prophesying, identifying.
For those of you familiar with carnival's traditional 'ole mas' characters, Wyclef is the Midnight Robber of hip-hop, full of 'robber talk' or storytelling, extempo style. But, unlike the Midnight Robber, he doesn't carry a dagger or a sword or a gun in his hand. His weapon of choice is a microphone.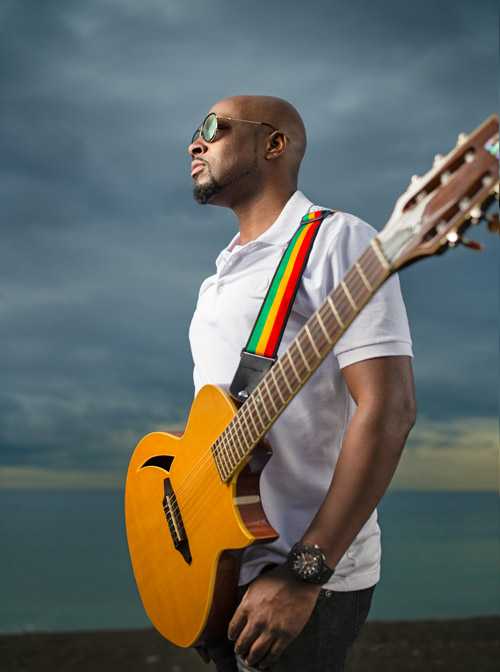 In 2010, when Wyclef Jean launched a bid for the presidency of Haiti, he was a highly visible celebrity. Half-way through the election race, he was kicked out due to a technicality.
Then, the rumors ensued. Wyclef and his nongovernmental organization became the subject of much talk, suggesting funds raised by his personal charity, Yèle, had been grossly mismanaged. The preacher's son, bloodied by his brief brush with island politics, issued a statement, in which he denied the claims laid against him, calling them "misleading, deceptive and incomplete".
"Yes, I felt betrayed. Not by the Haitians on the ground in Haiti, but by the Haitian diaspora in America. I wanted them to fight for me. I wanted them to stand up and protest on Brooklyn Bridge and say 'you won't do this to our guy.'" He chokes, his voice disappears for a moment, the hurt still sounds raw. "I felt like Martin Luther King Jr.," he adds, "When they stoned him in Chicago."
After that, Wyclef Jean sort of just – disappeared. That was almost ten years ago.
Then, just recently, out of nowhere, Wyclef came back. Like a robber in the night, with all his swagger and musical genius. He re-emerged from his hiatus to present Carnival III, the final album in the Carnival Trilogy, to the world. Billboard dubbed it 'Top 10, critically acclaimed.' Download it, you'll immediately understand why.
If Carnival II was about the fall of a refugee, then Carnival III is, without doubt, the resurrection of hip-hop's philosopher king. "I think that my strength and resilience is that I am a Caribbean man. I understand my African culture so it's going to be hard to take me out of the game. When I show up in Kingston, Jamaica – I'm like a local artist.
"My mentality is always hard wired to the Caribbean."
But how did Wyclef get back? How has he  reconciled his past with his future? For the answers, he says, we must journey through the Carnival.
"The Carnival featuring Refugee Allstars was what it felt like as an immigrant coming from Haiti and showing up in Brooklyn. About how I pulled through as an immigrant. And it was a narration of what I saw and experienced – that clash of cultures. So we start with records like 'Apocalypse' and 'Guantanamera' expressing a fusion. And these albums have all of us in them – four, five languages, on purpose – including patois."
I ask him to unpack Carnival III, the final act, in theater, sometimes referred to as the denouement, (pronounced day-noo-mahn). It's a French word meaning the untying of a story plot to reveal the final resolution.
"Yes, it's like a three act play," agrees Wyclef. The initiation, the confrontation, then resolution.  "Through this musical journey, you see me discovering things. Every song represents discovery of myself, and where I am, and where I come from. Every song represents a place in time.
"In Carnival III after the whole political thing, I felt like I had sacrificed my whole career to try and move my people ahead, but they tried to Marcus Garvey me using the Edgar Hoover method. But I was able to rise again"
Wyclef Jean is impossible to predict, and his confidence is huge. But that's because he has a lot to be confident about. He survived.
"In the end it's about where we come from and what we come through. We are a people that can't be painted into a box."
Earlier on in the interview I ask Wyclef about growing up with Christianity. "As you know my name is Wyclef Jean. I'm named after John Wycliffe, the English reformer. But I denounced my father's form of saying "this is what you have to do," the same way John Wycliffe redefined the Catholic Church. But at the end of the day I'm a believer of God, and I'll always be a believer of the faith." On the question of the musical legacy he'd like to leave behind, there's a thoughtful pause. He replies, "It's yet to be written."