Meeting your fitness goals feels extra good when you're decked out in some gold-medal worthy workout wear. And no one understands this feeling more than Haitian-American designer Melissa Dufour, who combines fitness and fashion in her activewear line, Sexy Sweats. The new brand has quickly collected a loyal following for its figure-flattering looks, combining color blocking designs and contoured lines. We sat down with the Haitian-American Designer to chat about the inspiration behind the brand, and what it takes to build your own label from scratch.
Describe Sexy Sweats in a few words:

Very bold, vibrant, and daring, all while enhancing a woman's silhouette.
What first attracted you to designing in general, and athletic wear in particular?

I am an artist at heart, a creative. I always wanted to be a trendsetter, and my athletic lifestyle made it so easy to pick the athletic wear industry. 
What inspired you to start Sexy Sweats?

My love for wellness, fitness, and of course my sneaker collection. My inspiration was created from all of the above. It was just an idea that felt way out of reach, but I truly believed it was possible. So I began to do my research on the sportswear industry, and designing, figuring out my target market, and procured funding and other start-up business necessities.
Do you have a signature piece for the brand?
It's hard to pick one signature piece, but I think the versatility of all of the pieces in the She Is collection speaks for itself.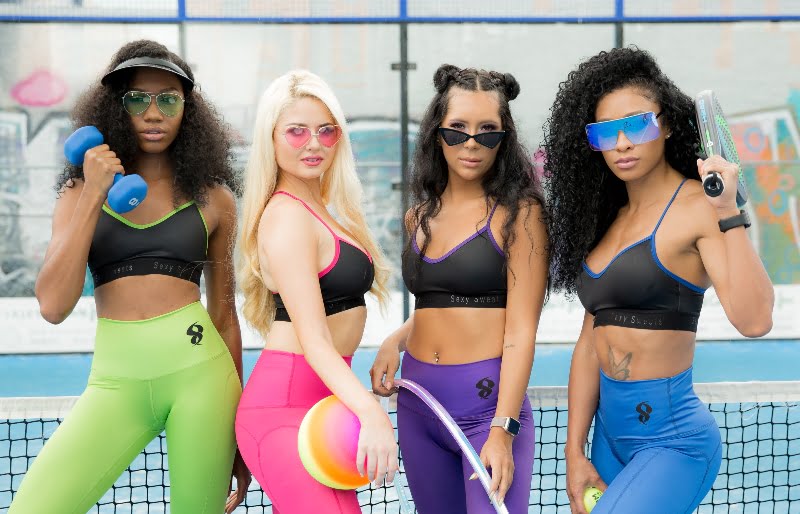 Where do you turn to for design inspiration?
Everywhere. Fashion trends, the latest sneaker drops, or cool makeup looks. 
How has your Haitian-American heritage informed how you approach your work?
Coming from the islands, my parents always instilled in me that if I wanted something, I needed to go out and work for it! They taught me that nothing would ever be handed to me, and I would always have to prove myself.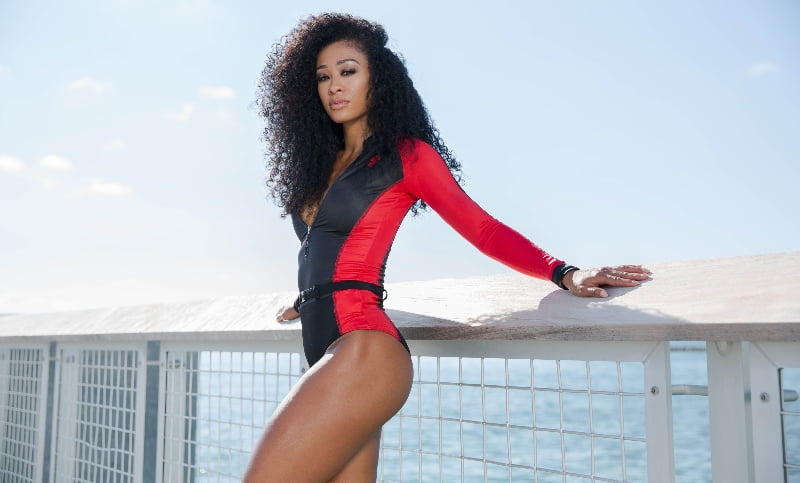 What advice would you give readers trying to revamp their workout style?
Keep it fun and switch it up! Having accountability workout partners and cute athletic wear really helps motivate you through your whole fitness journey. 
What advice would you give others interested in your field?
I'll keep it short and sweet. You got to outwork the best worker. Always remember that the sky's the limit. And always stay true to your vision and style. 
Do you have any upcoming projects/collections in the works?
Yes! I'm working on my second collection as we speak. 
More from Caribbean Designers: