Forget your basic gym sweats. Today's Caribbean designers are reimagining activewear worthy of the runway as well as the weight room, incorporating bold prints and modern, sexy silhouettes. To upgrade your exercise gear—and maybe motivate your work-out routine with a little retail therapy—we've rounded up the hottest activewear collections from Caribbean designers.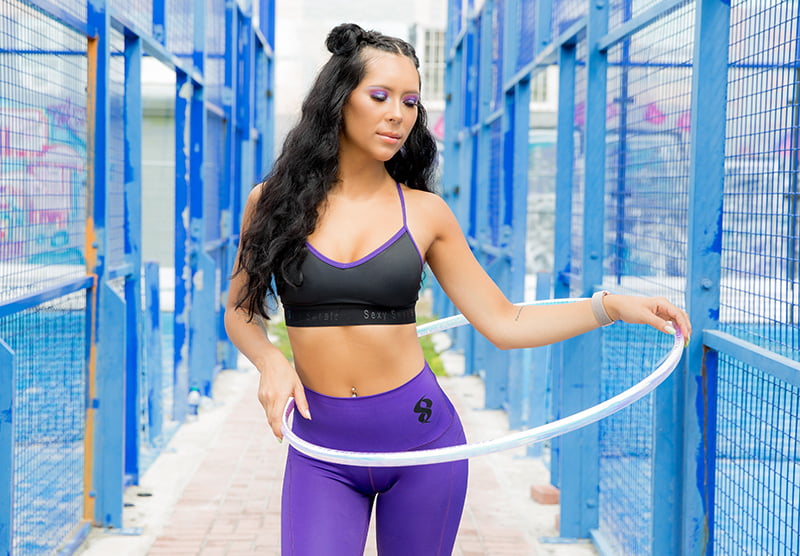 For Haitian-American designer Melissa Dufour, feeling sexy and confident every day is a god-given right for every woman. And she certainly practiced what she preached when she created her risqué athleisure label, Sexy Sweats, based in South Florida. "This is not just your average sportswear, but rather a movement for women to showcase their confidence, sex appeal, and athletic lifestyle," explains the designer.
This philosophy infuses every aspect of her designs, incorporating details that enhance and celebrate the female form. For water sports, her scuba-inspired bodysuits cut a lean figure, featuring a plunging zipper neckline and color-block panels that flatter curves. Her high-performance sports bras also give cleavage an extra boost while providing support, like her low-cut bustier design that's reenforced with cross straps. Athletic mesh adds breathability—and a hint of skin—to her Lexi biker shorts. And bums always look their best in her popular Bianca leggings, thanks to intricate stitching details that perfectly frame your shape. The overall results create versatile pieces that you can dress down for dance class, or dress up for the dance floor.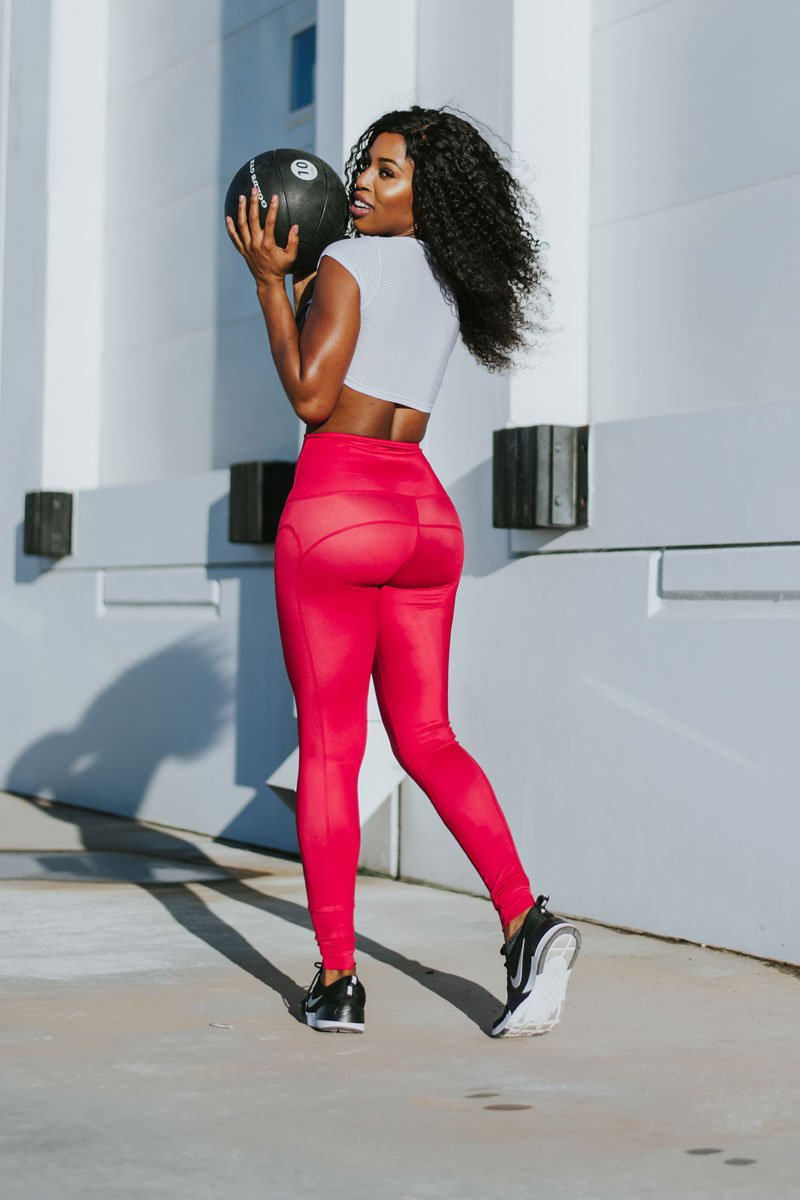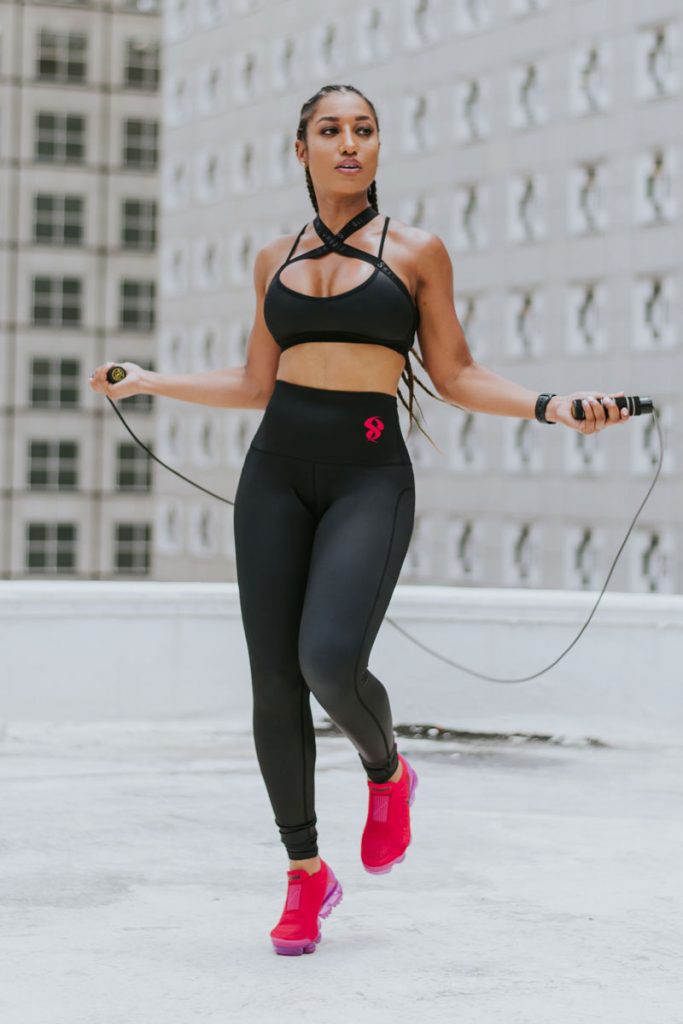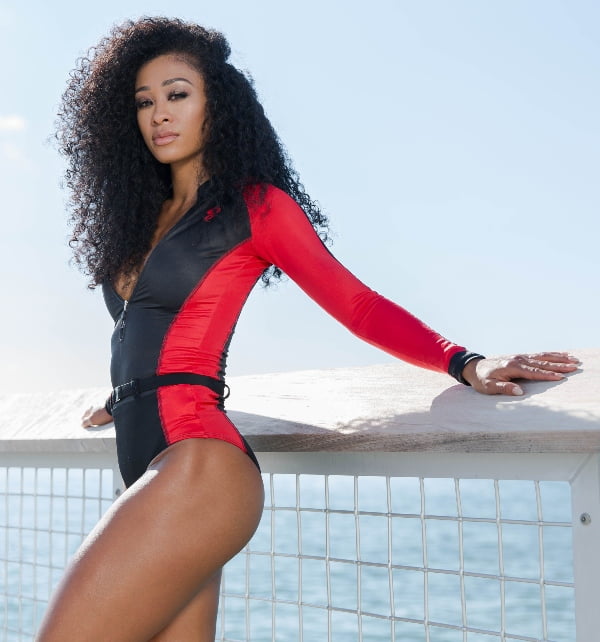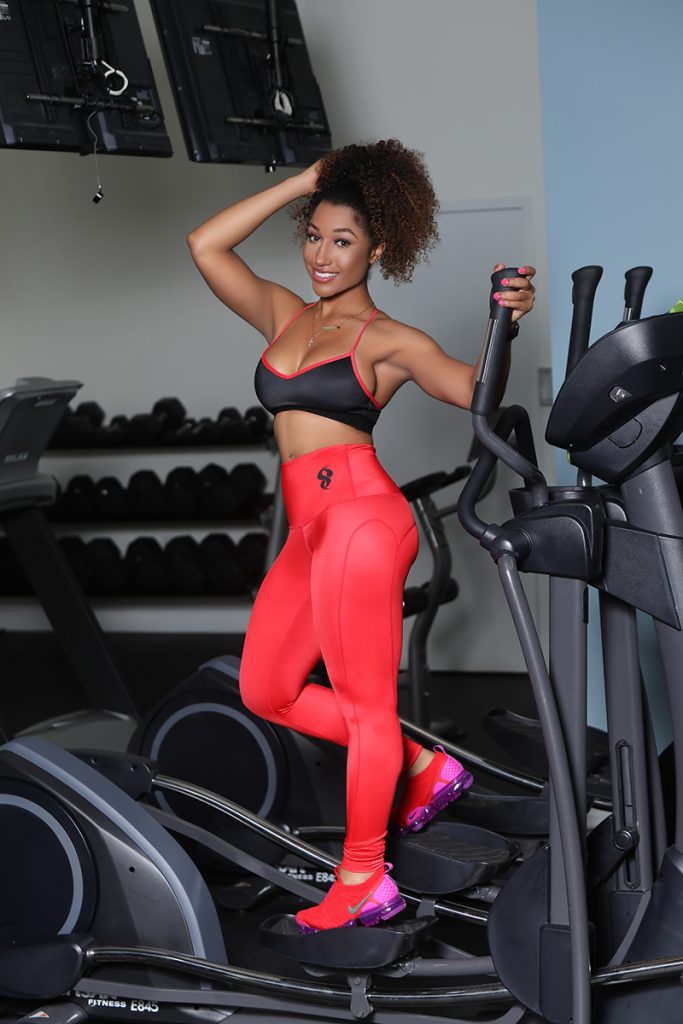 When pursuing your fitness goals, sometimes you need a word of encouragement. Positivity is, writ large, all over Barbadian fitness and street apparel brand GreenFit Active, made for both men and women. The active line is the brainchild of Shenique Clarke, a graphic artist turned fashion designer inspired by her personal journey to create workout wear.
"I was fed up with the way I was feeling and decided to change my lifestyle," recalls Clarke. "I was in the gym one day and everyone kept commenting on the shirt I had on. So I decided to start creating designs which expressed my mood. I now use my experiences to inspire others and keep myself motivated."
With confidence and tongue-in-cheek wit, the brand today is known for its creative play on words and images. You can declare your badass status to the world with fun t-shirts, sports bras, tanks, shorts, joggers and hoodies emblazoned in "Beast Mode," "Thickiana" and "Bajan Strong." But these pieces are more than their looks. Clarke also incorporates details like moisture-wicking fabric and mesh panels so her designs can work as hard as you do.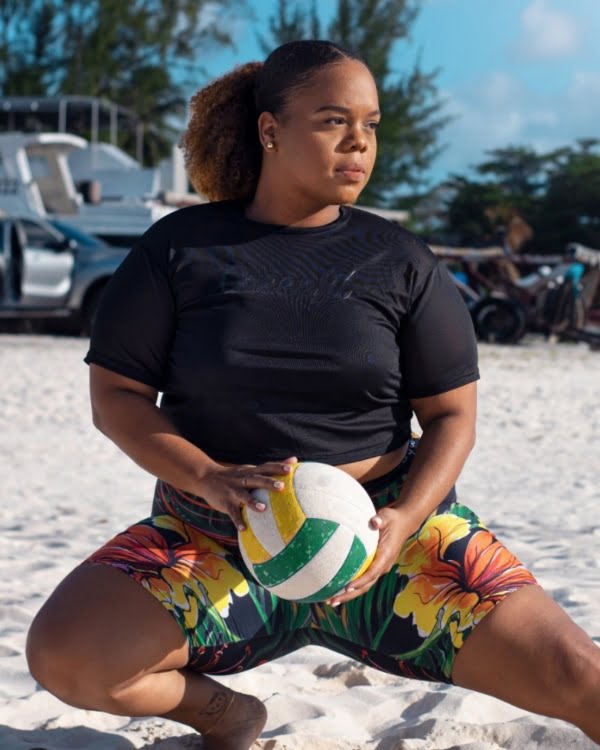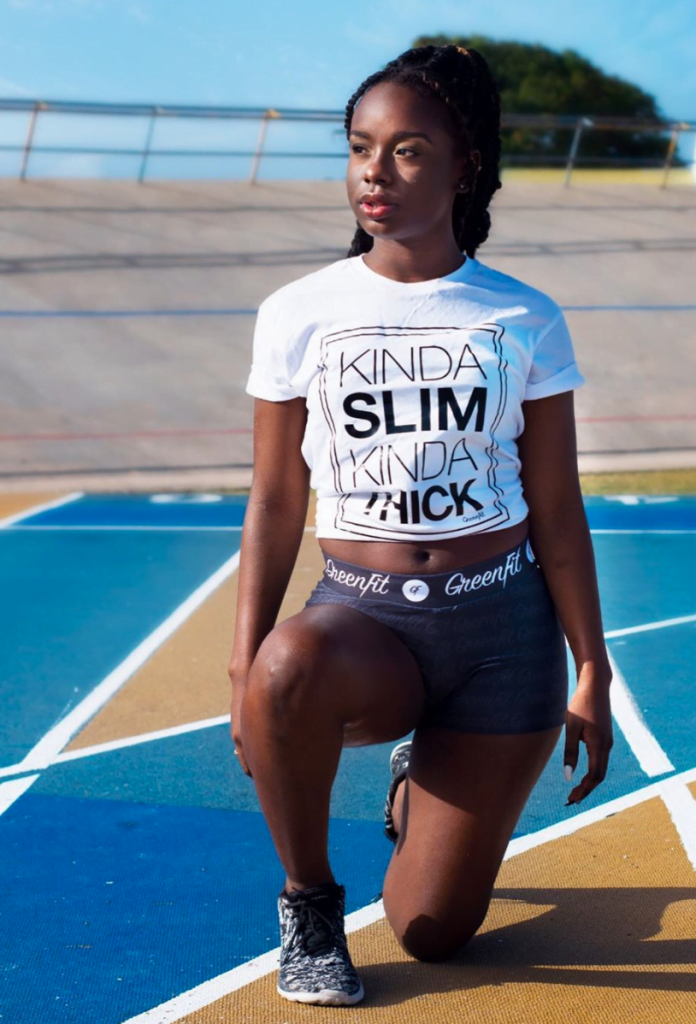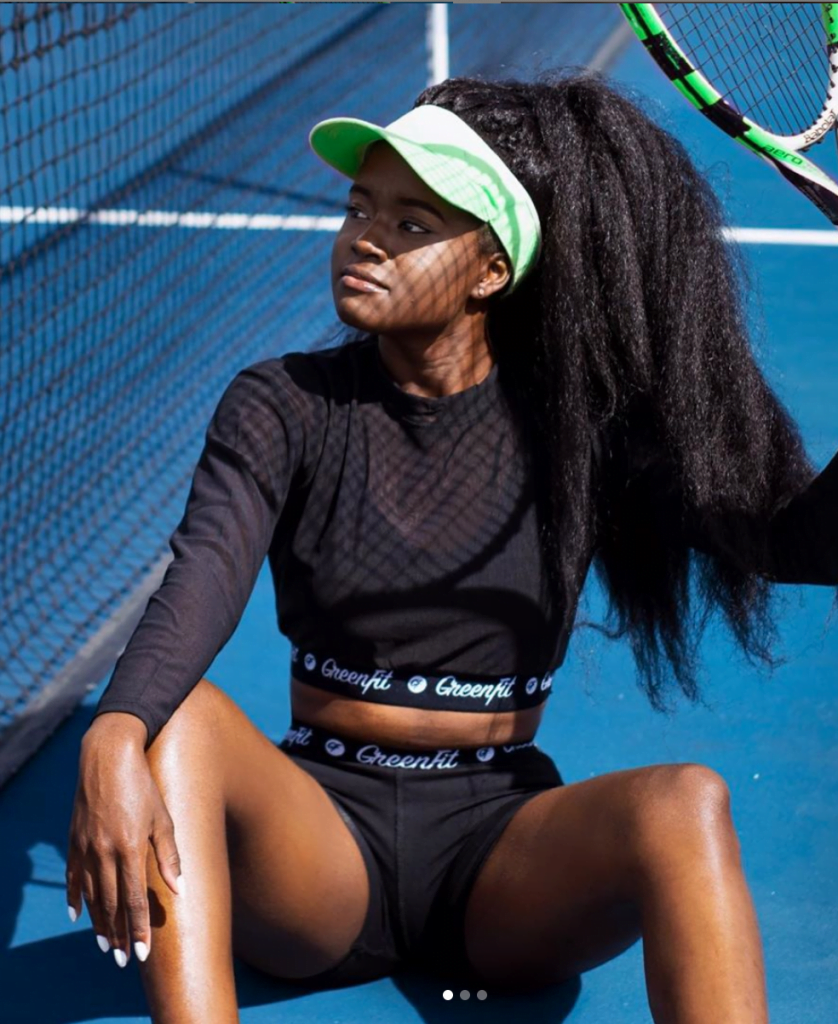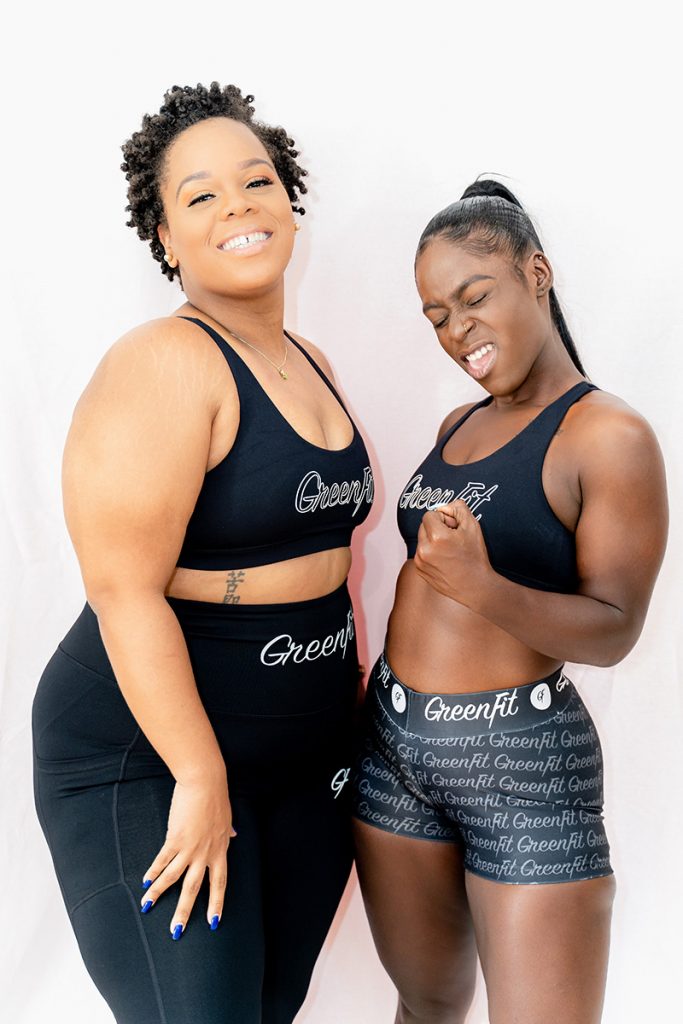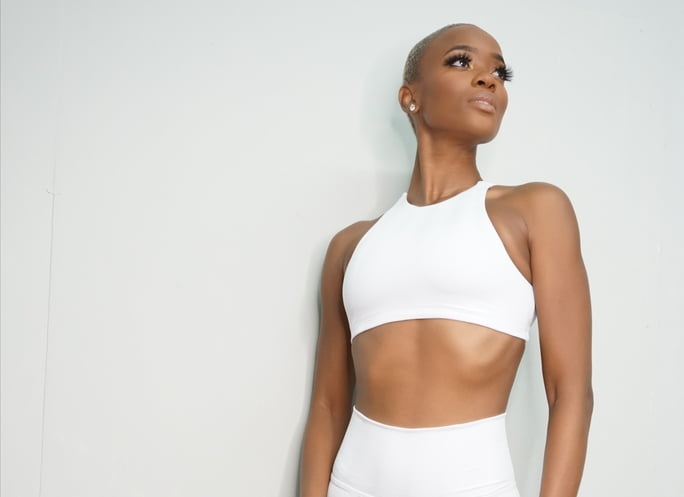 Come carnival season, sartorial insiders have long turned to designer Chandra Maharaj. Born in Brazil and raised in Trinidad, Maharaj boasts serious style pedigree when it comes to creating high-energy designs. She has developed a loyal following for her swimsuits and Monday-wear outfits, which feature her signature use of bright color-blocking, neon-tropical motifs, and peek-a-boo cut-outs.
She brings this same sensual sensibility to her activewear line, balance fashion with practical needs. All her pieces prove workout-ready, made from sweat-wicking, breathable Brazilian Supplex that keeps you cool while providing dependable coverage. But she injects some road march flair. Graphic black-and-white prints, like her zebra-print design, add bold contrast. And like any good carnival costume, the cut and silhouette flatter the body.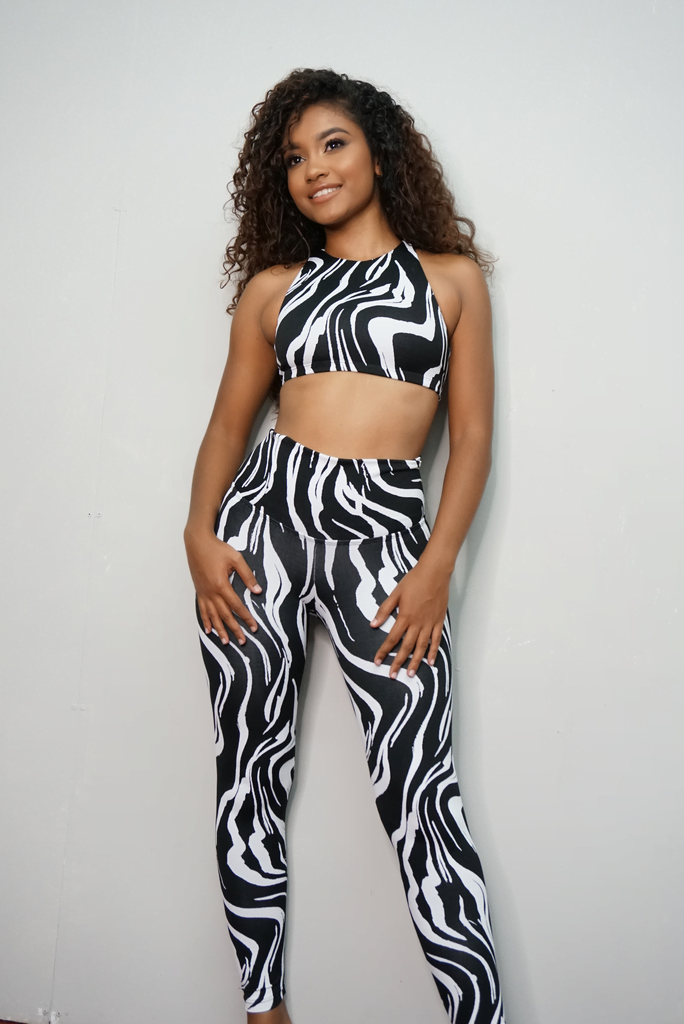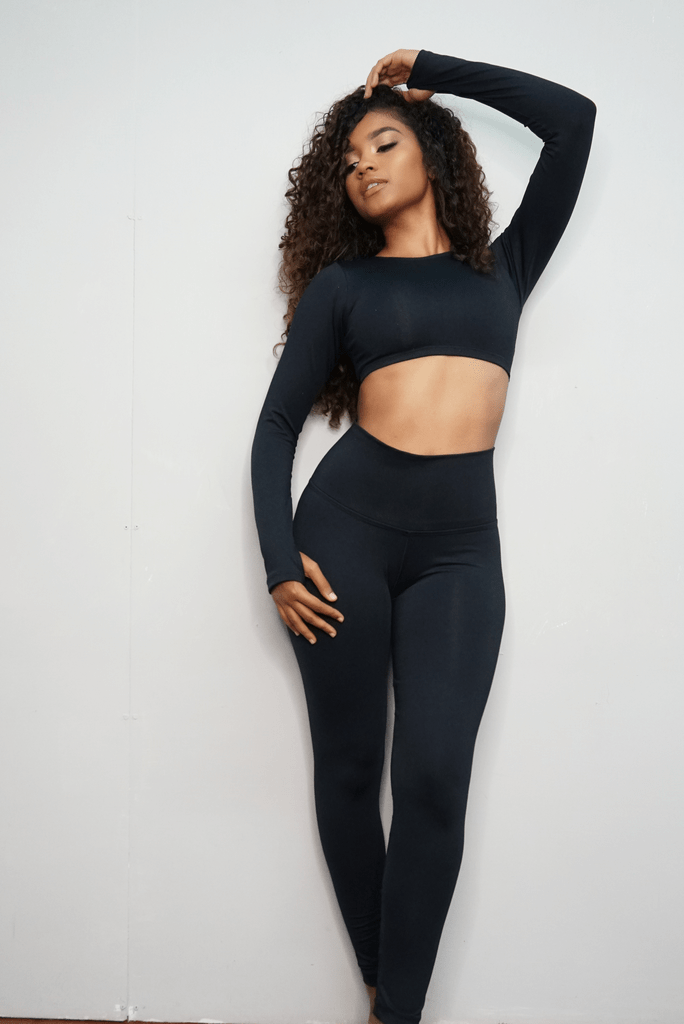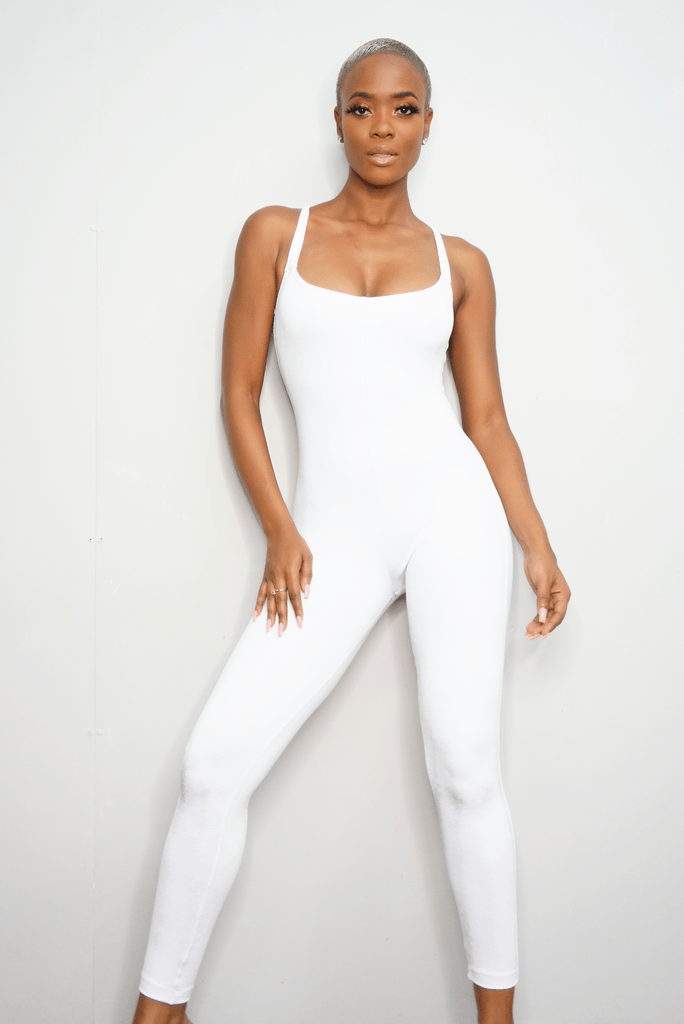 More Caribbean Designers: