Typical tropical vacation pursuits centered on sun, sand, and sea were not de rigueur for visitors to the Caribbean in the spring of 1887. That's when legendary French impressionist painter, Paul Gauguin, settled in Martinique for a four-month residency that would prove to be the turning point both in his career and in Caribbean art.
Today, our islands do more than inspire creative genius. Museums, public art spaces, and even guerilla art installations are widespread throughout the Caribbean. They showcase locally-produced and international works celebrated across the art world.
For the best, most rewarding art travel experiences, these destinations are not to be missed:
Martinique
Art in Martinique largely lays bare the scars of slavery, with strikingly poignant expressions produced by local artists. These projects ensure that future generations never forget the darkest chapter in the history of mankind. No Martinican artist better espouses this conscious art movement than Laurent Valere. His most celebrated work, the Anse Cafard Slave Memorial, was completed in 1998 to commemorate the 150th anniversary of Emancipation in the French West Indies.
The Memorial is comprised of 15 large hulking concrete figures, their faces trained out to sea in the town of Diamant. They're meant to represent slaves who drowned in a shipwreck just offshore here in 1830. The figures also form the shape of a triangle, the apex of which points directly toward the point in West Africa from whence the ill-fated slave ship embarked on its doomed journey to Martinique.
Visiting Anse Cafard is an extremely moving experience in large part because of what you won't find here. There are no gates, or velvet ropes, or guards. Nothing stands between you and the statues, allowing full access to touch them, stand among them, and channel the powerful emotion of the work.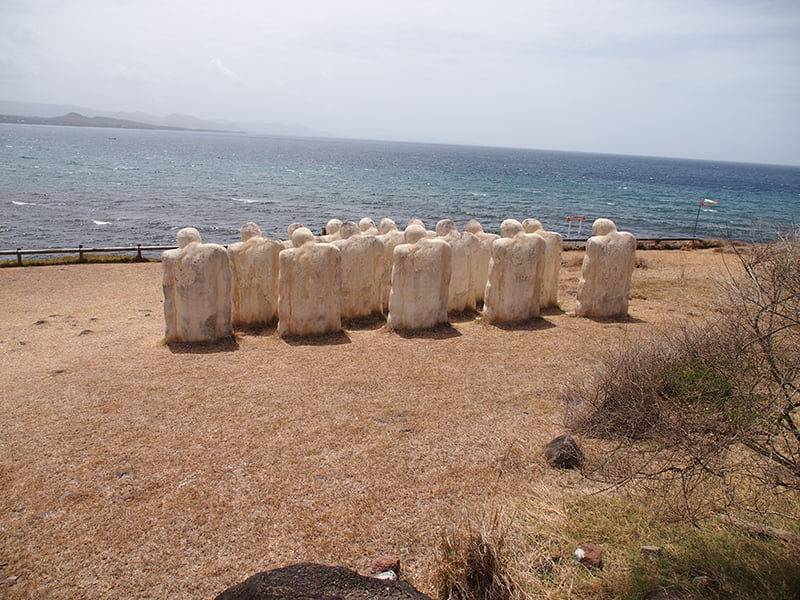 More traditional art galleries lay scattered all around Martinique. The newest, largest, and most impressive can be found at the old Habitation Clement rum distillery. Fondation Clément, a 25,400+ square-foot museum showcasing fine modern works produced by artists from all corners of the Caribbean, opened in January 2016.
Puerto Rico
Like everything else in Puerto Rico, the art scene is dynamic, vibrant, and full of sabor! You see and feel this most prominently in Santurce. This formerly seedy suburb of San Juan has emerged in recent years as a hotspot for hipsters and the creative class.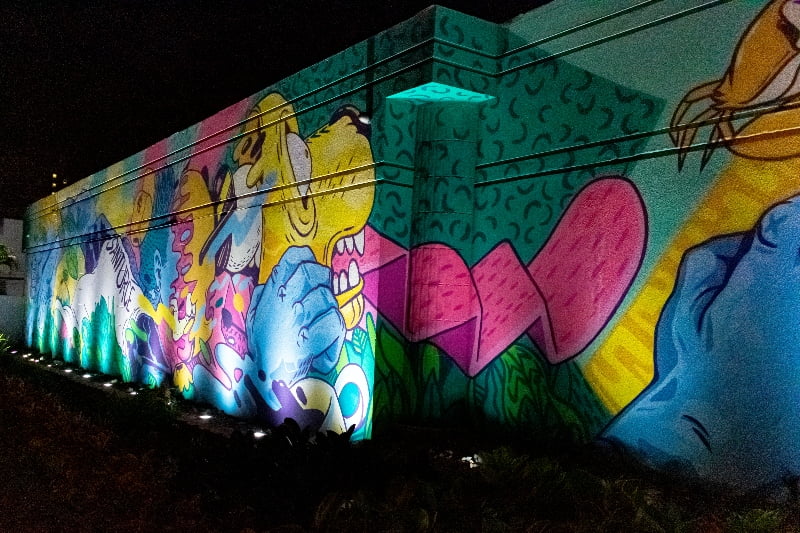 It all started with a project by a group of local artists called Santurce es Ley. The program aimed to revitalize the slum that was Santurce by literally painting a new image of the neighborhood. In short order, bold and colorful murals started gracing the facades of area buildings, and an annual international art festival soon sprung from the project.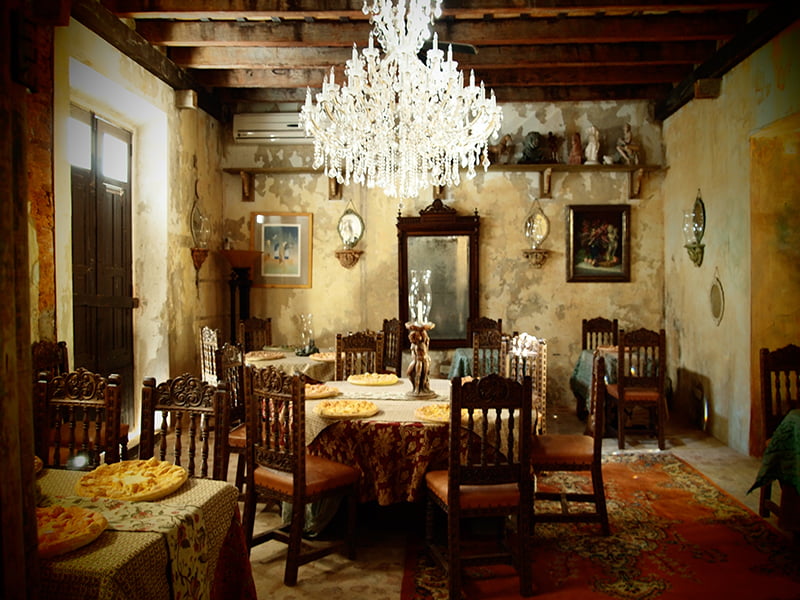 Visitors can enjoy the sensation of sleeping in an art museum at The Gallery Inn. Originally dating back to the 1700s, the six adjoining buildings that comprise the Gallery Inn became the private home and work studio for esteemed local artist, Jan D'Esopo in 1961. Today, you can relax here among a treasure trove of her sculptures and paintings. Unique art pieces fill every corner of the hotel, with Jan and other visiting artists constantly at work creating new works on-site.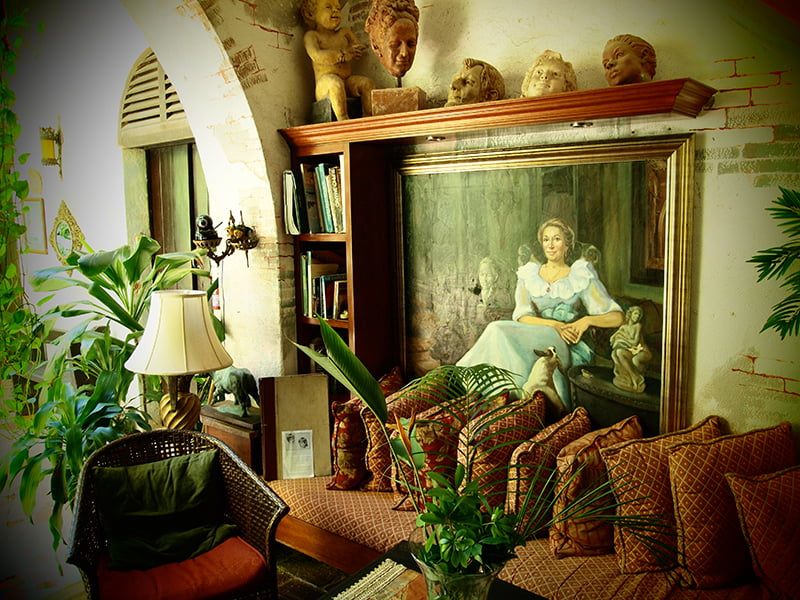 Though loaded with unique art travel experiences, San Juan does not hold a monopoly on Puerto Rico's art treasures. In fact, the Museo de Arte de Ponce is not only revered as the finest art gallery in Puerto Rico, it's also the largest in all of the Caribbean.
Founded in 1959, the Museo de Arte de Ponce houses one of the most significant collections of PreRaphaelite art in the Western Hemisphere. More than 4,500 such pieces are displayed here, spread among 14 galleries. The crowning masterpiece: the acclaimed Flaming June by Sir Frederic Leighton, which dates back to 1895.
Haiti
Art is life in Haiti like few places on earth.
Journey along almost any major thoroughfare in any Haitian city and you will see vibrant paintings and sculptures for sale in makeshift markets along the road. The southern town of Jacmel, in particular, functions as the artistic hub of Haiti. The world-renowned artisans create papier-mache, producing functional pieces like vases and bowls, as well as masks and other decorative pieces cherished by local and international collectors and galleries.
For the best local galleries and museums, head to Port-au-Prince and its tony suburb of Pétion-Ville. Galerie Monnin, in particular, is a must-see.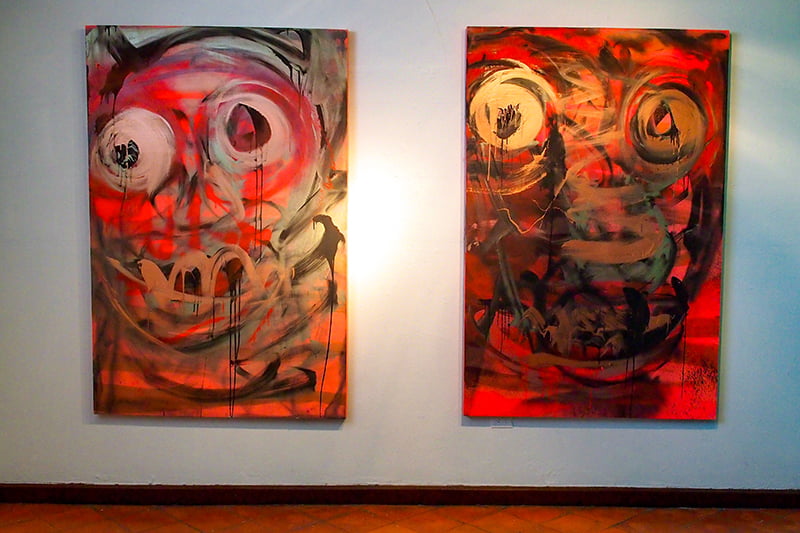 Haiti's oldest art gallery, Galerie Monnin originally opened its doors in downtown Port-au-Prince in 1956. Prior to that, the scores of talented artists in Haiti operated much like a collection of Shakespeares with no Globe Theatre, their works unknown to the world. It took a pair of  art promoters from Switzerland—Freda and Roger Monnin—to change all that, exposing expressive, and diverse Haitian art pieces to the world. It's a tradition the Monnin's daughter-in-law, Toni, carries on today from the gallery's new location in Pétion-Ville.
For a behind-the-scenes look at Haitian art in action, plan a visit to the enclave of Noailles. Nestled in a small corner of Croix-des-Bouquets, a northern suburb of Port-au-Prince, Noailles is the Mecca of Haiti's iconic iron art. The entire village functions as one big artists' commune; everyone becomes involved in producing all manner of dramatic, expressive iron art from discarded oil drums. The tell-tale pinging of artists hammering shapes and designs into the metal continues around the clock, providing a unique window into one of the Caribbean's best-known art traditions.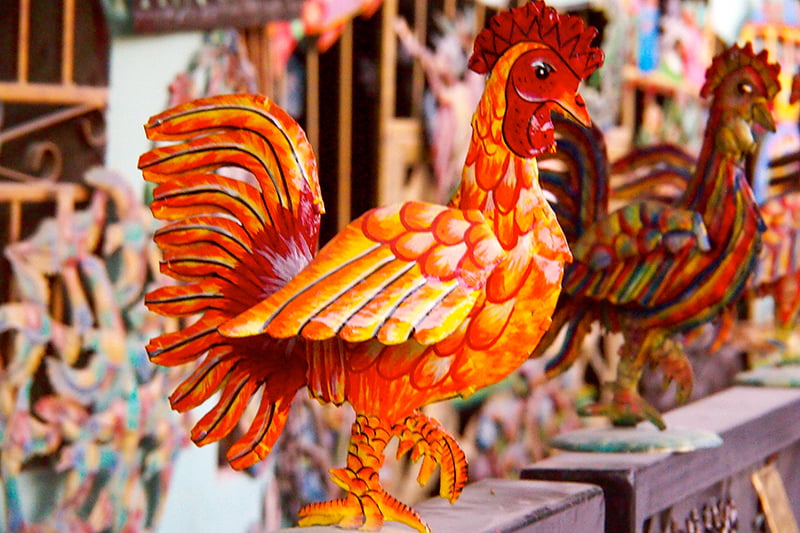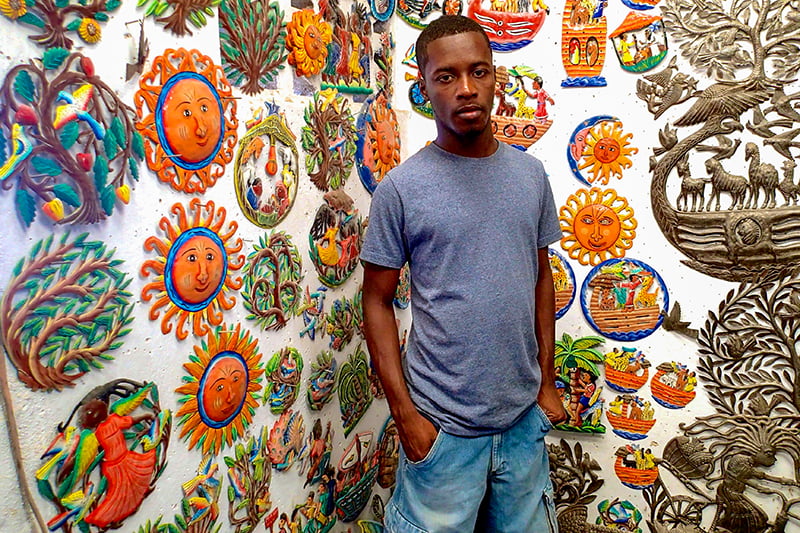 Spectacular Haitian art also weaves into the very fabric of the guest experience at the country's finest hotels. The Marriott Port-au-Prince stands out in this regard. One of the newest hotels in Haiti, the Marriott Port-au-Prince boasts a collection of more than 1,500 art pieces. Guests room and common areas prominently display paintings, sculptures, papier mache pieces, and one of the largest expressions of Haitian iron art anywhere. Expertly curated by Philippe Dodard, a renowned Haitian artisan whose work inspired Donna Karan's Spring 2012 collection, the hotel's treasure trove of art celebrates the works of 22 different local artists, bringing guests closer to the soul of Haiti within the comfort of the country's most modern hotel.
More On Caribbean Art: