Tucked away right next to the Funky Buddha Brewery in Oakland Park, Alberte's Restaurant brings a modern twist to Haitian and Caribbean flavors with a fresh buffet and à la carte menu. They open early, close late, and proudly serve breakfast, lunch and dinner. I stopped by for lunch to sample their popular buffet line, featuring classic island fare.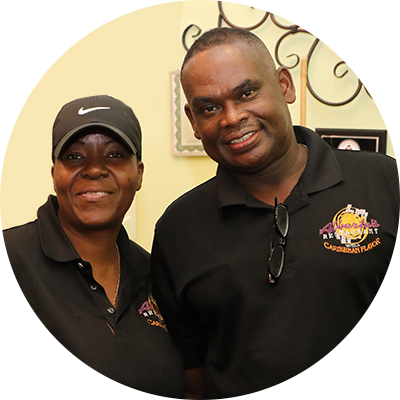 As I was seated, I met with co-owner Wil Gimes to learn about the restaurant. He and his wife Alberte Marseille first started the business 13 years ago with the first Alberte's in Lake Worth. Four years ago, they opened the Broward County restaurant to serve more of their loyal customers who regularly making the long trek north to their original location.
The Art of Fritaille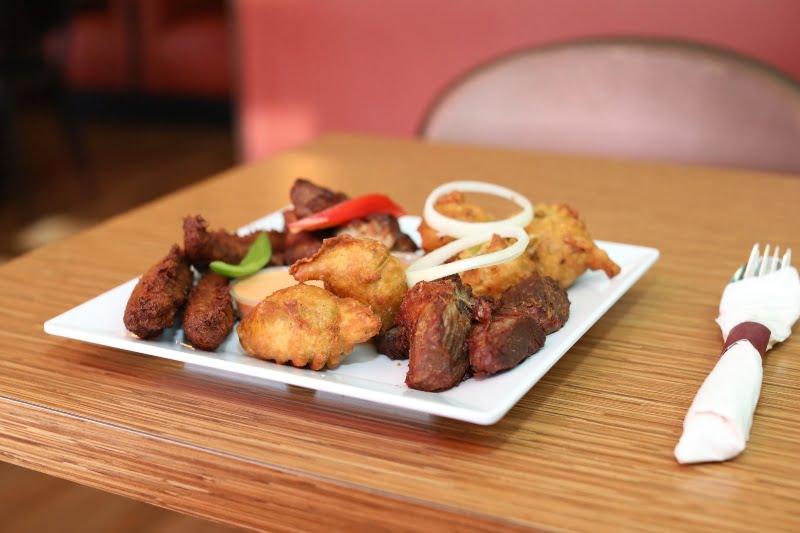 For appetizers, Wil offered me a classic Haitian "fritaille," which includes an assortment of fried specialties. I started with the grilled conch fritters. The flavor was truly great—spicy, but not too peppery—with a firm crust and soft, lightly salted interior. Their fried turkey and pork. also had great flavor, with a crunchy exterior and a light seasoning of Caribbean spices. Their traditional Haitian accra, made from fried malanga (a ground provision also called coco or yam in the English-speaking Caribbean), proved equally crisp and seasoned.
Main event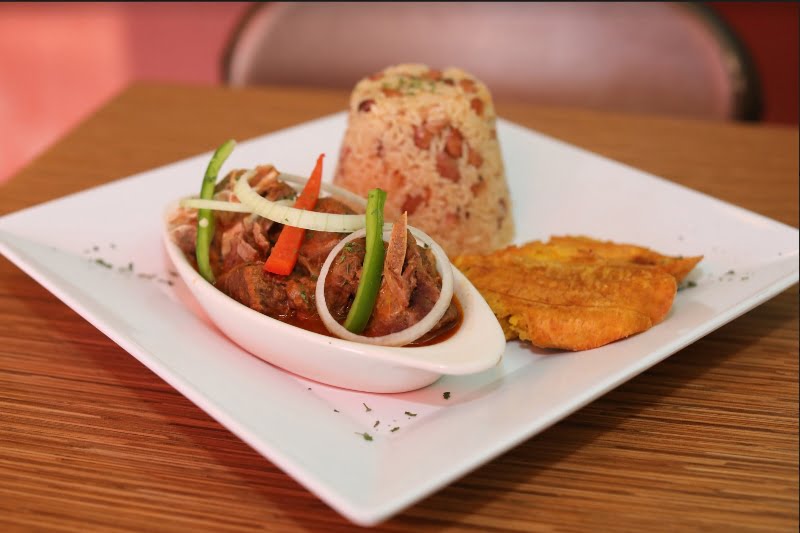 For my main entree, I was served their amazing goat stew. The meat was tender, in a light gravy featuring a perfect blend of seasonings and garnished with sweet pepper, onions and aromatic herbs. Servings of tostones (fried plantains) and rice and beans were added to the plate. They nailed the rice flavor to perfection. However, I was surprised by the beans, as some were harder while most were soft, creating an unusual combination. Wil clarified that they "fry pinto beans with seasonings before boiling the rice," creating the unique textural difference.
Alberte's staff was attentive and proficient. While I am not generally a fan of buffets at restaurants, Alberte's did a great job at delivering tasty morsels with thoughtful presentation. I didn't save space for dessert on this first trip to Alberte's, so I am certain to return. I'm really looking forward to trying their wraps, burgers, and sandwiches as they've demonstrated they know how to master Caribbean flavors. Explore more at Alberte's Restaurant, located at 1201 NE 38th St., Oakland Park, FL 33334.