With so many global culinary influences and bounty of ingredients, Caribbean food is always ripe for creativity and invention. And here at Island Origins, we're always on the hunt for a great twist on classic dishes. So we've gathered our favorite recipes for 2018, from vegan revamps to decadent desserts. With these dishes on your recipe roster, 2019 is sure to have a delicious start.
Vegan Revamp: Vegan Sweet Potato Pie with Graham Cracker Crust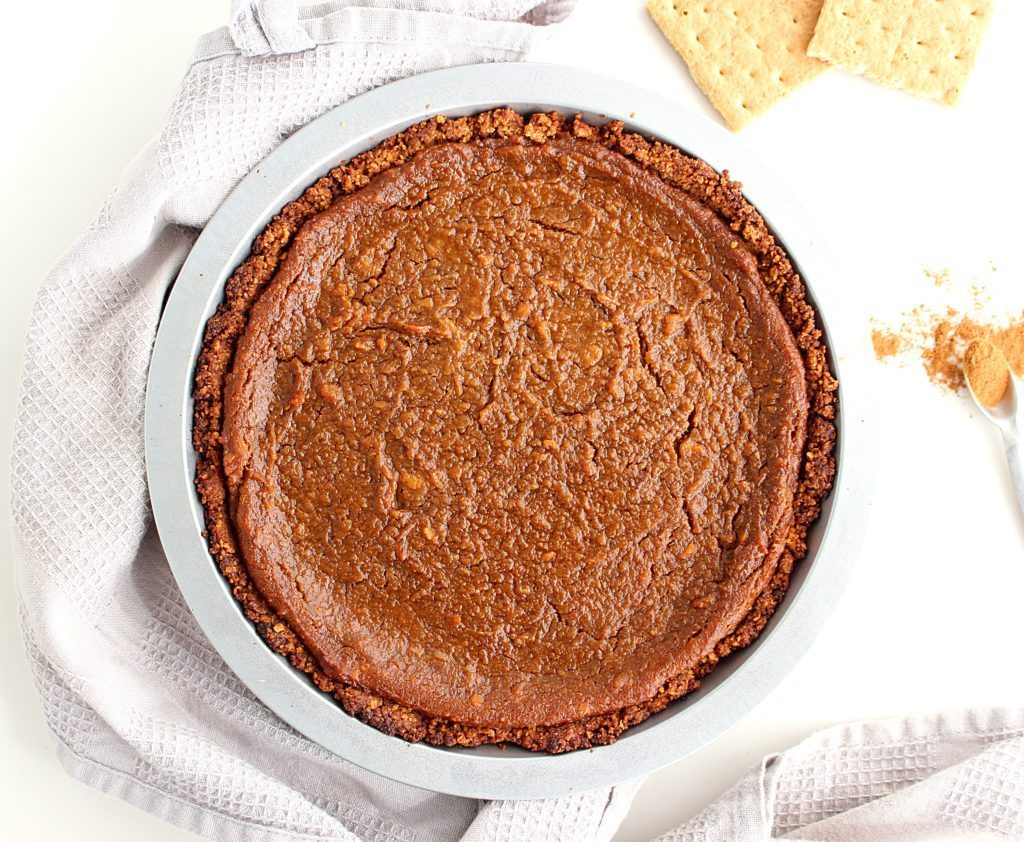 A holiday classic, sweet potato pie is filled with festive warm spices. But a conventional recipe also requires plenty of dairy products: eggs and condensed milk in the sweet potato filling, and butter in the classic crust. But vegan food blogger Christina Collie of Babemadeblog.com enjoys this best of both worlds with this vegan version. Her sweet potato pie recipe swaps out the dairy products for cornstarch and vegan butter. Check out the recipe here.
Guava Mint Sauce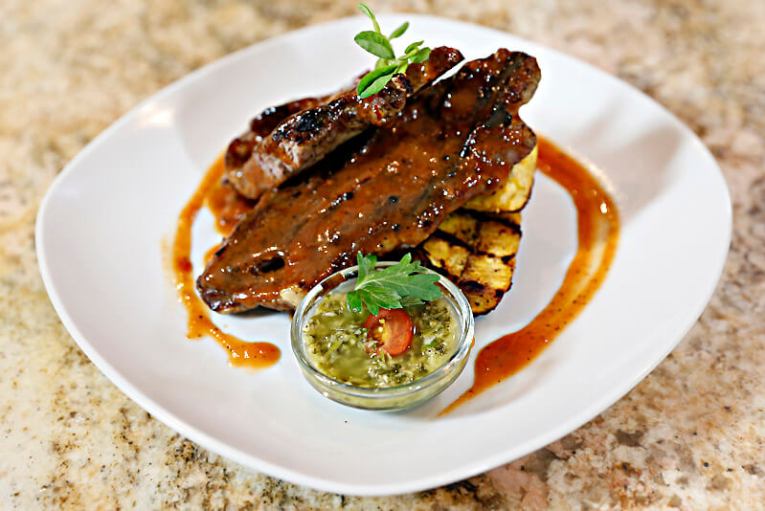 Even the most basic meat dishes can get a serious upgrade with an elegant sauce. And we love this tropical spin on a classic herb sauce by popular Caribbean chef, Chef Irie. The fruity tart flavor of guava makes the perfect companion to refreshing mint. Chef Irie also include orange juice for a little sweetness. He pairs it with a perfectly grilled lamb chop, but this sauce also goes with with other grilled dishes, from steak to charred vegetables. Check out recipe here.
Jerk Rotisserie Chicken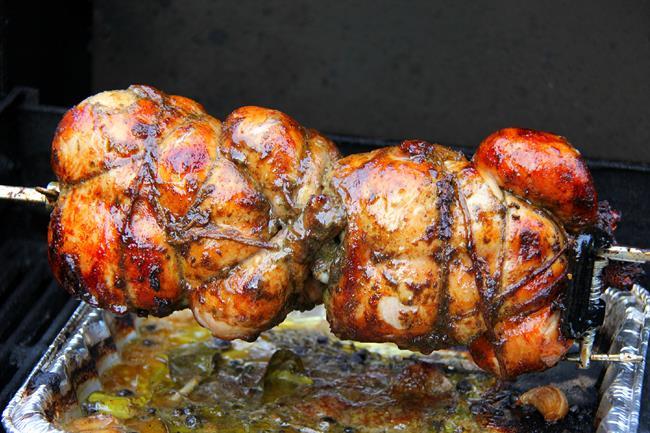 Slowly roasting chicken in its own fats proves by far to be the best way to preserve flavor and moisture for that truly decadent chicken dish. And the spicy warmth of jerk makes a perfect accompaniment. But figuring out how to rotisserie at home can we prove tricky. So that's why we love this easy rotisserie rig by Chris de la Rosa of Caribbeanpot.com. And easy grill set-up and low temperature is the perfect way to make jerk rotisserie at home. Check out recipe here.
Pork Kallaloo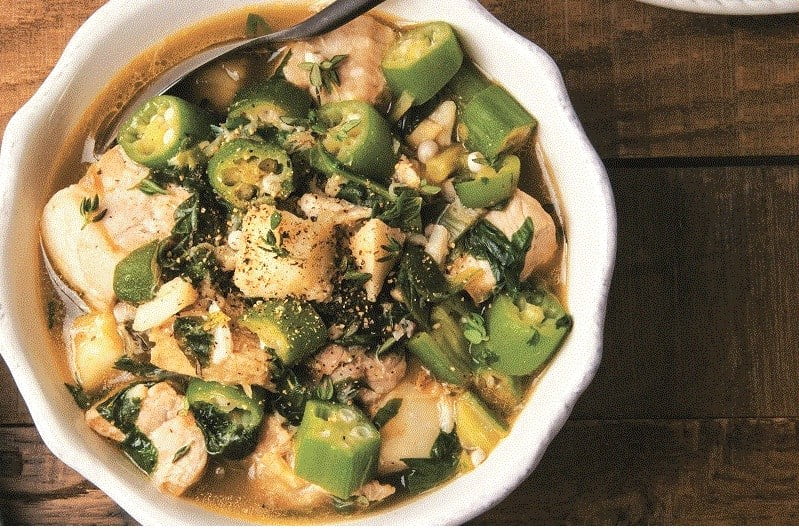 By far our favourite Caribbean cookbook of 2018 is "My Modern Caribbean Kitchen" by Virgin-Islander Julius "The Chef" Jackson. This books composes practical and accessible versions of Caribbean classics without sacrificing an inch of flavor and authenticity. And we especially love his take on pork kallaloo, combining tender pork with satisfying greens in this one-pot recipe. Check out recipe here.
Bahamian Conch Fritters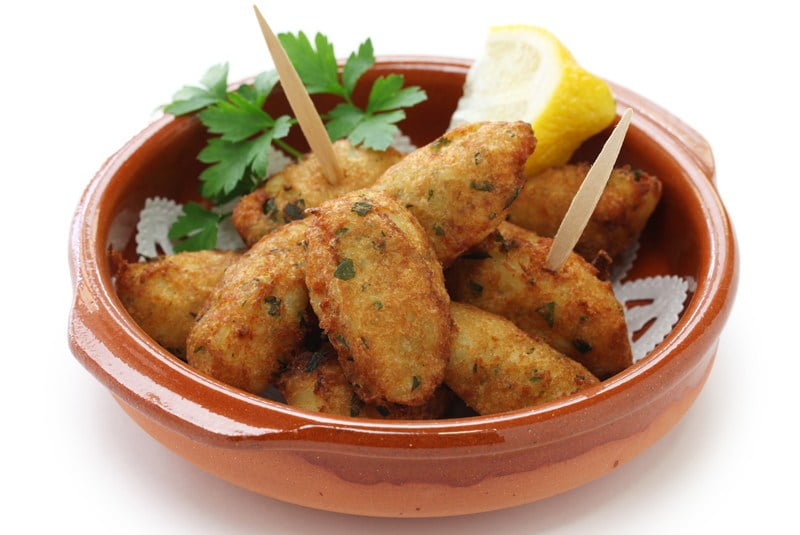 This list wouldn't be complete without a party-friendly appetizer, and we just couldn't resist this addictive recipe for bahamian conch fritters. Fresh and juicy conch meat is sliced and diced and blended with a bevy of veggies and spices for a fritter that's full of flavor. Check out recipe here.