Thanksgiving and all the food that comes with it is finally here! To help you along with finalizing your holiday menu, I rounded up four delicious vegan recipes that are sure to wow the crowd on Thursday. Let's go!
Coming in at the top spot is my incredible, sweet and warming Vegan Sweet Potato Pie with a Graham Cracker Crust. It's absolutely delicious and almost too easy to make. Requiring just one bowl and an optional food processor, you can easily whip this up the night before to have ready to go for your guests the next day. Plus, you probably have all the ingredients in your pantry.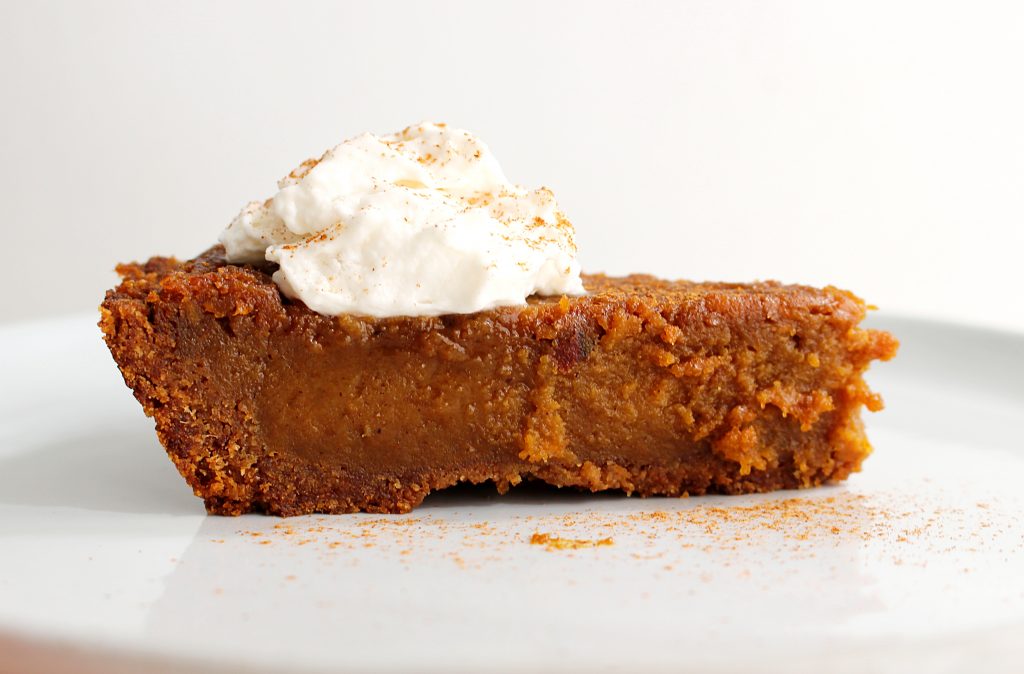 It is totally possible to have fall inspired flavors without pumpkin and sweet potato. Here to prove it is my Spiced Chickpea Salad with Tahini Curry Dressing. It's a delicious and satisfying salad with flavorful baked crispy chickpeas and a bold creamy Tahini Curry Dressing. This is a salad that people will actually want you to bring to the table.
After Thanksgiving, you'll probably have pumpkin cans bursting out of the cabinets and need something on the healthier side after indulging in all your Thanksgiving favorites. So my recipe for healthy Vegan Pumpkin Banana Cookies is exactly what you will need come Friday. Warming, incredibly moist, and slightly sweet, these cookies will have you forgetting how healthy they are.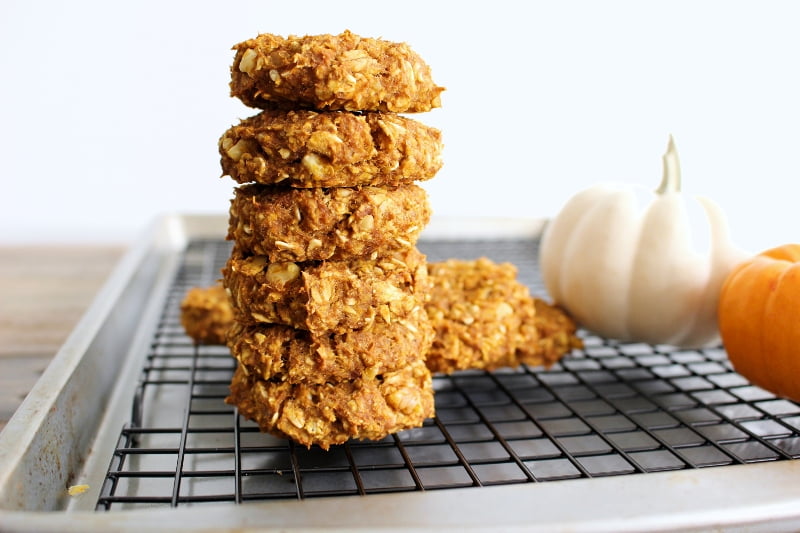 Admittedly, I have never been a huge fan of candy apples but my recipe for Vegan Candy Apples is the exception. These apples are a much healthier alternative to the store bought candy apples and taste infinitely better. These apples are perfectly sweet and juicy. Requiring just a few ingredients and a blender, you can have these whipped up in no time. Plus, they would look great as a centerpiece on your Thanksgiving table spread.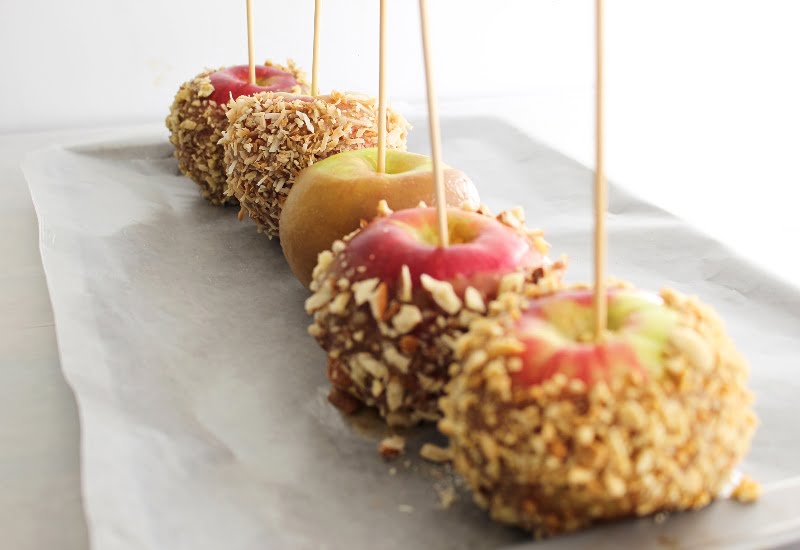 Food blogger Christina Collie loves food, traveling, and spending time with her new wife. She adopted a vegan lifestyle in 2015 and created her blog, BabeMadeBlog.com to share her vegan recipes, travel, and love for life. Check out more vegan recipes at her website, and read our sit-down with the vegan blogger here.