Each year, a choice group of the most acclaimed Caribbean chefs and mixologists come together to represent their islands at Fort Lauderdale's signature Caribbean culinary festival—The Taste the Islands Experience. Inspired by their respective cultures, they create unique gastronomic masterpieces for South Floridians to indulge. Let's peek behind the curtain to learn about the people who bring island flavor to life. It's time to Taste the Islands!
Chef Ralph Motta – USVI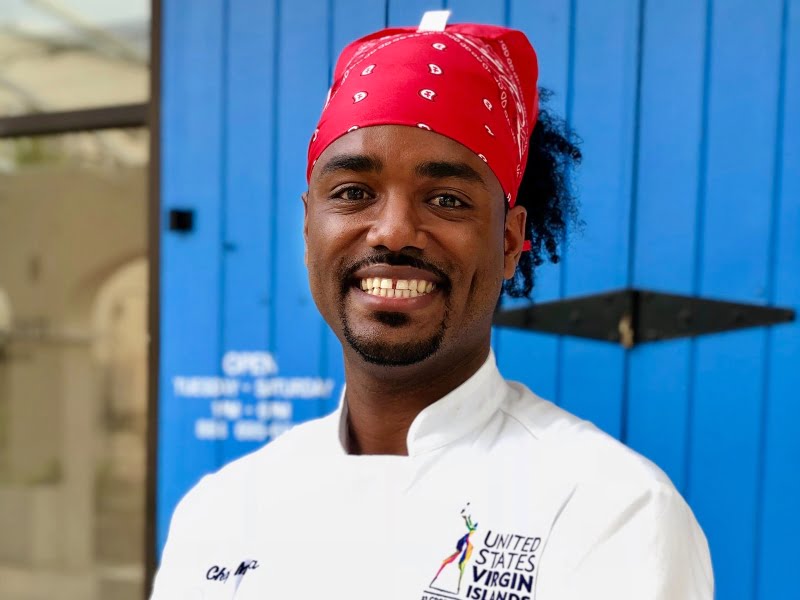 Chef Ralph Motta, representing the U.S. Virgin Islands, is strongly influenced by the food of St. Croix—his home island—and the food of the multi-island U.S. territory in general. His approach is a modern Crucian, French, and American fusion, focusing on cleaner, healthier dishes, while integrating traditional methods and ingredients. During Chef Motta's college years on the mainland, he wanted to avoid eating unhealthy cafeteria food, so he began cooking for himself and his roommates. By the time he got his bachelor's degree in art, he was a full-fledged, self-taught chef.
His signature dishes include roast goat tarts and cilantro spinach mac 'n' cheese.
Fun Facts:
Craziest thing I've ever done: Parasailing
Weirdest thing I've ever eaten: Kudu (antelope)
If my personality was an ingredient it would be: Passion fruit
Mixologist Marv "Mr. Mix" Cunningham – The Bahamas
Now, to quench that thirst! Mixologist Marv "Mr. Mix" Cunningham was a bartender in The Bahamas and became a mixologist when he started creating original cocktails based on his guests' likings. It was a unique daiquiri that he concocted for a customer that started his elevation from bartender (who simply mixes drinks) to mixologist (who creates recipes for them).
Mr. Mix loves to incorporate the fruits of The Bahamas—sea grapes, guava, tamarind, pineapple—and he uses these fresh fruits to create and garnish his cocktails. He also has a passion for art, which translates into his drink presentations. He actually sketches out his creations—including the type of glass, the color of the drink, and the type and shape of the garnish.
Fun Facts:
Craziest thing I've ever done: Create a cocktail out of conch
Weirdest thing I've ever drunk: A sweet potato cocktail I made
If my personality was an ingredient it would be: Goat pepper
Cynthia "Chef Thia" Verna – Haiti
As a little girl, Chef Thia was intrigued by the Sunday meals her grandmother would cook. One day Grandma allowed her to prepare a meal for the family all by herself; that's when she fell in love with cooking. Now she boldly experiments with ingredients from international cuisines, combining them with her own simple, fresh Haitian style. Her magic ingredient though, is "Chef Thia's Spice." It's her own special version of the popular Haitian base seasoning, "Epis," which is a blend of onions, scallions, garlic, parsley, and peppers. She uses it both in everyday food prep, and in her signature creations including the "griot wrap."
Thia, who was an artist for many years before she started cooking professionally, studied at Le Cordon Bleu and worked as a chef at the Ritz Carlton. She emphasizes that people eat with their eyes first, so food should always be visually appealing.
Fun Facts:
Craziest thing I've ever done: Bought an airline ticket to a random place and went by myself
Weirdest thing I've ever eaten: Soup in the streets of Vietnam
If my personality was an ingredient it would be: Garlic
Mixologist Philip "Casanova" Antoine – Barbados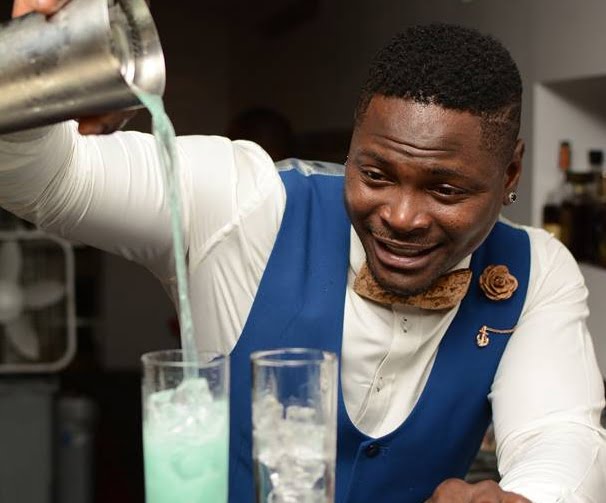 Barbados boasts that they have the oldest rum factory in the world. Casanova boasts that they also have the best mixologists—like the mentor who inspired him to begin creating his own cocktails.
Coming from the birthplace of rum, his signature drinks all contain that fiery spirit. His spiced rum punch is a twist on the classic, adding cinnamon, ginger, and bay leaf. His Bajan Ruby is a sorrel-based cocktail with rum, and his Bajan Sunshine is his version of a rum-based mojito, using basil, passion fruit, and coconut.
Fun Facts:
Craziest thing I've ever done: Jumping out of a vehicle going over 100 mph
Weirdest thing I've ever eaten: Snake venom-infused liquor
If my personality was an ingredient it would be: Unicorn Tears (We know… it's not a real ingredient, but that's how crazy he is!)
Hugh "Chef Irie" Sinclair – Jamaica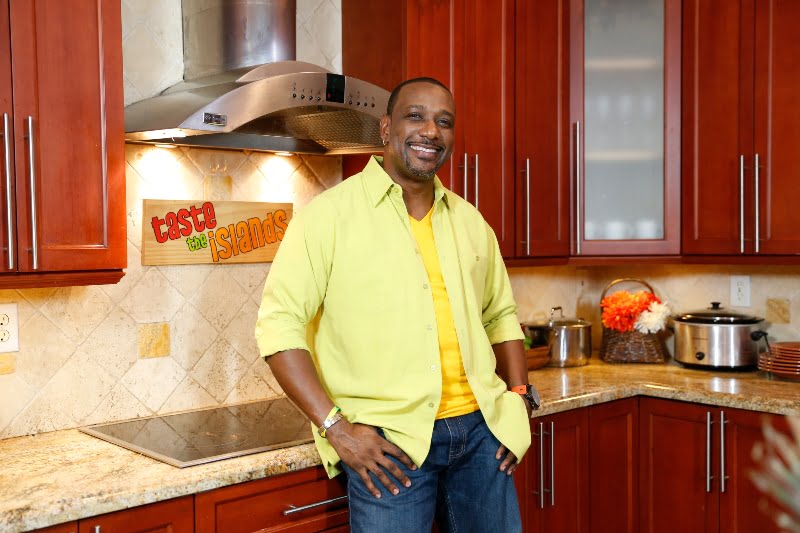 When Chef Irie was an architect, he felt there was a void in his life. So he braved a new path to the kitchen, and now everything is just irie. Classically trained in the Culinary Arts at Johnson and Wales University, he constantly pushes the envelope with Caribbean cuisine.
Chef Irie was inspired by the meals his mother, who he calls an amazing cook, would make when he was a child in Jamaica. His own palate has very traditional leanings—he's a stew peas freak, and loves pepper pot soup, and chow mein. In terms of spices, he's heavily influenced by Jamaican cuisine, but is also partial toward African spices and Caribbean cooking in general.
The signature characteristic of his dishes is perhaps how he plates his food. (Now that we know he was an architect, it all makes sense.) His creations are always layered with unique flavors—he loves a fusion of cumin and curry and nutmeg and cinnamon. "I'm not a salt and pepper dude," he says.
Fun Facts:
Craziest thing I've ever done: Rappel down the side of a 20 story building
Weirdest thing I've ever eaten: A concoction in China, marinated with creatures in it
If my personality was an ingredient it would be? Scotch bonnet pepper
More On Caribbean Chefs: