A key ingredient in umbrella cocktails casually sipped at hotel pool sides, a staple at street-side bar gatherings and impromptu liming sessions, and an essential spirit at wakes, festivals, and just about every celebration, rum is undeniably a core component of Caribbean culture. Now, with the identity of rum itself developing from a lesser-known spirit into a globally appreciated and more widely produced liqueur—from Asia to Europe—what remains noticeable is how its Caribbean identity and distillation techniques continue to be central components in this expanding universe.
A spectrum of legacy and still-emerging brands bearing a Caribbean identity presented their current collection of rums—dark, light, and aged—to the equally broad range of consumer and business audiences at the 2018 Miami Rum Renaissance Festival.
The Legendary Labels: Leveraging Tradition And Innovation
A tradition built on centuries of well-maintained distilling processes remains at the heart of the region's legacy labels. Still, the marketplace of the 21st century also requires a different level of innovation and outreach. Today's marketing strategies are diligent in including presence and interaction at both regional and international events.
The two longtime and distinct rum production legacies within the wider context of Caribbean rum are of course classic (British and Spanish) molasses-derived rums, and the agricultural (rhum agricole) rums of the French Caribbean. Both have continued to expand their appeal in the wider world of rum appreciation. And while it may be the former that have had a start in past decades thanks to the vast presence of names like Bacardi or Appleton—more recently, rhum agricole labels with distilleries around the French West Indies have seen huge headway into North American awareness.
Trois Rivières is noteworthy for its legacy on Martinique as a rhum producer dating back some 350 years. As part of the brand's promotional strategy, brand builder and importer for this Martinique label, Jean-François Bonneté, explores its name and history in a master class seminar.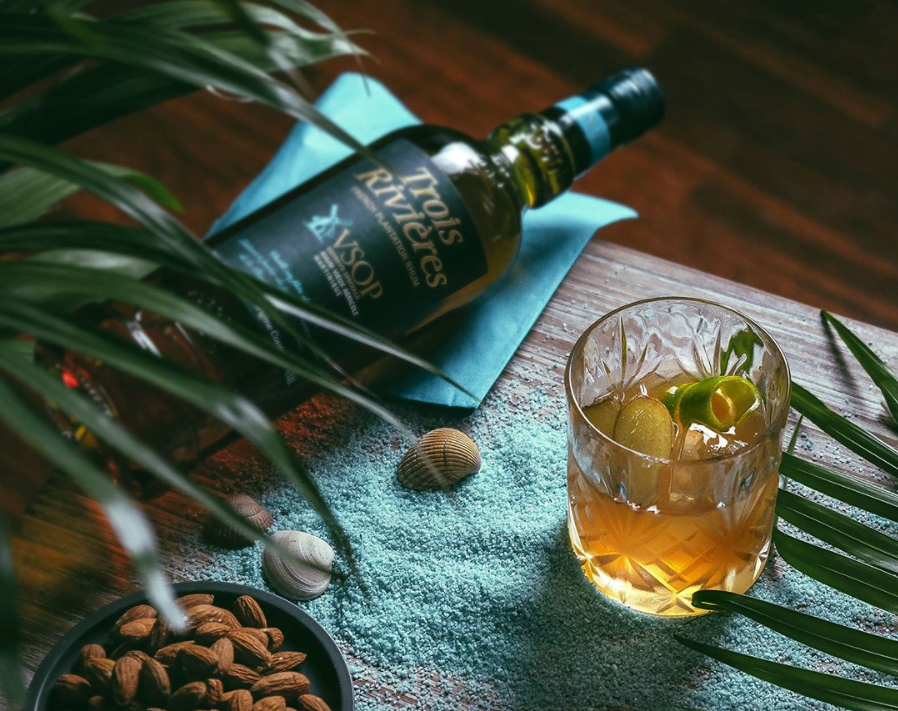 With a birthplace and identity dating back to the 18th century, Jamaica's Worthy Park Estate today draws on that deep legacy to present its line of Rum-Bar Gold, Silver, and White Overproof rums to the contemporary world. Connoisseurs and new fans alike find authenticity in Worthy Park Estate's origins and present-day operation. It remains a single estate rum encompassing all the key features—cane fields, sugar factory, and distillery—all at the same centuries-old location. Only now has it also taken the significant step of reaching to wider audiences with distribution into North American markets.
Worthy Park's export sales manager Alexander Kong explains, "Our focus for the short-to-midterm is on working with our state[side] distributors on introducing the brands "officially" into the market, with a big part of our launch being educating both the on and off trade markets on what makes Jamaican rum unique, and Worthy Park's place in the Jamaican rum market."
About the perceptual change of rum itself, Kong observes, "From our perspective, it is not necessarily the revolution in how we are making rum, but a revolution in how rum is being received on the global stage. As a category, many rum producers have been trying hard to move past the "pirate" and "cheap umbrella drinks" category to being recognized for the beautiful and diverse spirit that it is."
The marketers of Mount Gay, Barbados' pre-eminent legacy brand, are also highly conscious of the need for a multi-faceted approach in engaging the evolving rum landscape.
When asked about its current promotional and distributional models, Mount Gay's brand director Dorothee Heriard Dubreuil points to how "Mount Gay Rum has been working to raise brand awareness among a targeted consumer group through the new campaign, 'Time Well Spent.' This campaign promotes bonding with friends over Mount Gay Rum cocktails after a shared passion, such as sailing or skiing. To reach these consumers, Mount Gay Rum has been investing more into earned and paid media along with consumer experiential activations such as ski resort and sailing regatta pop-ups."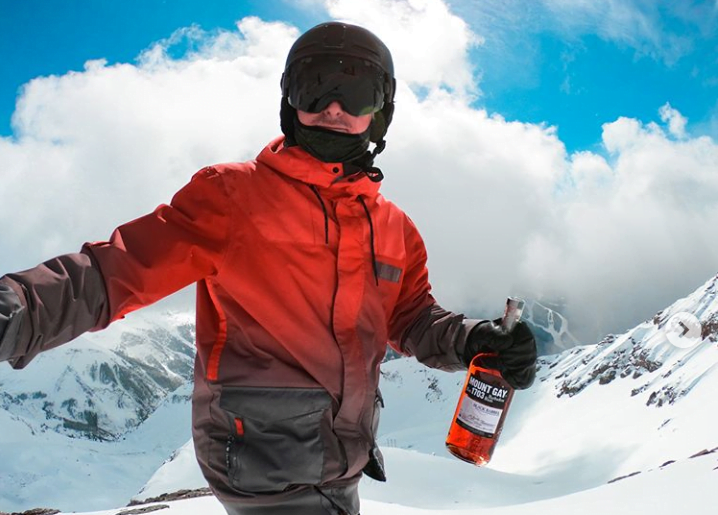 Emerging Names: Traditional Distilling Methods, New Production Models
Neptune Rum, an emerging Barbadian label, is making its mark competitively at rum events while also seeking its footing well beyond Barbados. It is distilled and aged at the family-owned Foursquare Rum Distillery, set within a former 17th-century sugarcane plantation.
Richard Davies, Neptune's enthusiastic founder and proprietor, is a former London restaurateur and bartender who fell in love with Barbados' rum legacy. "Neptune Rum is distilled and aged in Barbados, and the most important thing about that actually is being aged in Barbados… in that humidity, that turbocharges the aging process," Davies emphasizes.
And Neptune is truly making its mark, earning the coveted spot as the most awarded rum of 2018, with 27 international titles. They've also been voted "Barbados Rum of the Year" twice.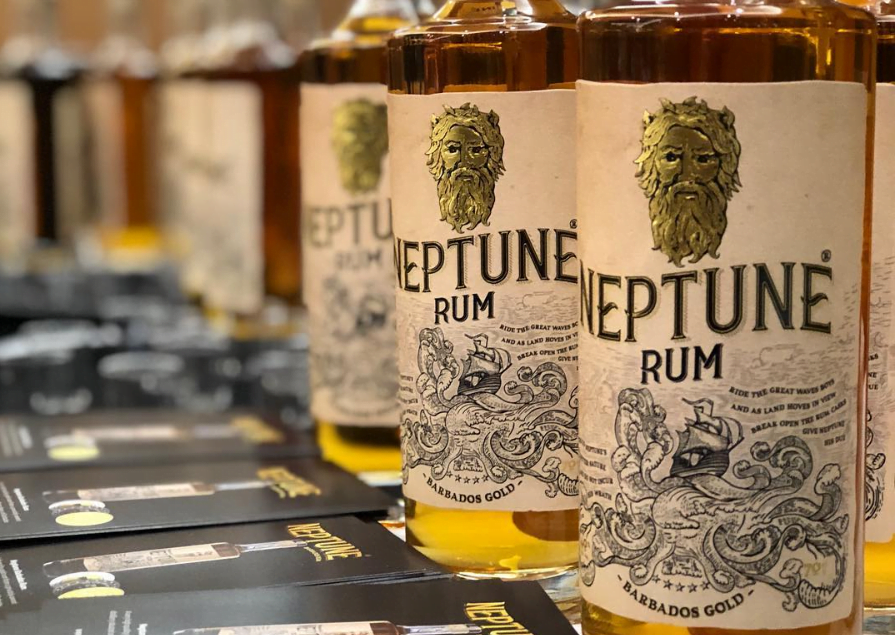 That willingness to retain a fundamental tie with Caribbean authenticity, while carving their own paths toward broad distribution, seems to be the underlying approach of emerging names from the region. As Rum Renaissance founder Rob Burr observes, having welcomed old and new Caribbean exhibitors for over a decade: "Rare bottlings, vintage expressions, and small batch specialty products from producers like Plantation, Mezan, or Companie des Indies are examples of the growing trend of boutique products aimed at collectors and connoisseurs of fine aged rum. It's just not possible to classify the rum category as ordinary or unremarkable anymore."
Indeed, earliest Caribbean rum roots were largely confined to communal rum bars on the one hand, or at the other extreme, served to elite guests at George Washington's wedding reception. As rum's future unfolds, its proprietors and innovators will continue to build on that widening connection to an appreciative audience of connoisseurs of all levels of the world of liqueurs. And while the legacy may well resonate differently with rum's many new and different friends beyond the Caribbean itself, the taste and the story it tells will always speak authentically of its island origins.