Bestowed with sugar-sand beaches and crystal clear waters, it's easy to understand why Caribbean coastal attractions claim the spotlight. But the region also enjoys a robust cultural legacy, offering fascinating activities that often fall under the radar for visitors and locals alike. These vital attractions carry the Caribbean's cultural heart and maintain immense significance, even as harsh storms sometimes batter its natural beauty. Here, we've rounded up the region's cultural treasures that beg further exploration, from temples to sanctuaries of art.
Trinidad & Tobago
Away from the chaos of the Twin Republic's carnival parades lie surprising moments of transcendence.
Sri Dattatreya Yoga Centre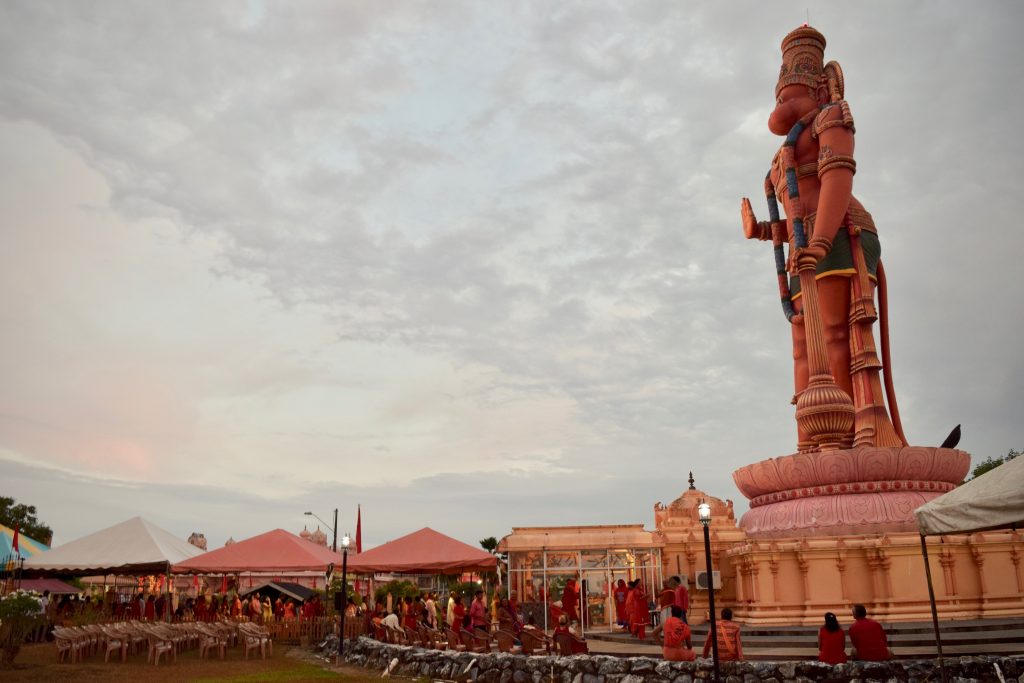 Revered as a place of worship for Trinidad's Hindu community, the Sri Dattatreya Yoga Centre in Carapichaima is an architectural wonder. In 2003, specially-commissioned craftsmen completed the structure, inspired by the Dravidian style of sacred sites in South India. The result: a frost pink temple with dramatic domes against the skyline. Two auspicious elephant statues and a relief of sculpted dancers greet you at the entrance. Inside, the ceiling is a kaleidoscope of lotus flowers. But before entering, you cannot miss the vivid 85-feet Hanuman statue, whose first block was laid to the chanting of sacred mantras. The temple welcomes guests to participate in the daily worship and all celebrations for major Hindu festivals.sridattatreyayogacentrett.com
Tobago Heritage Festival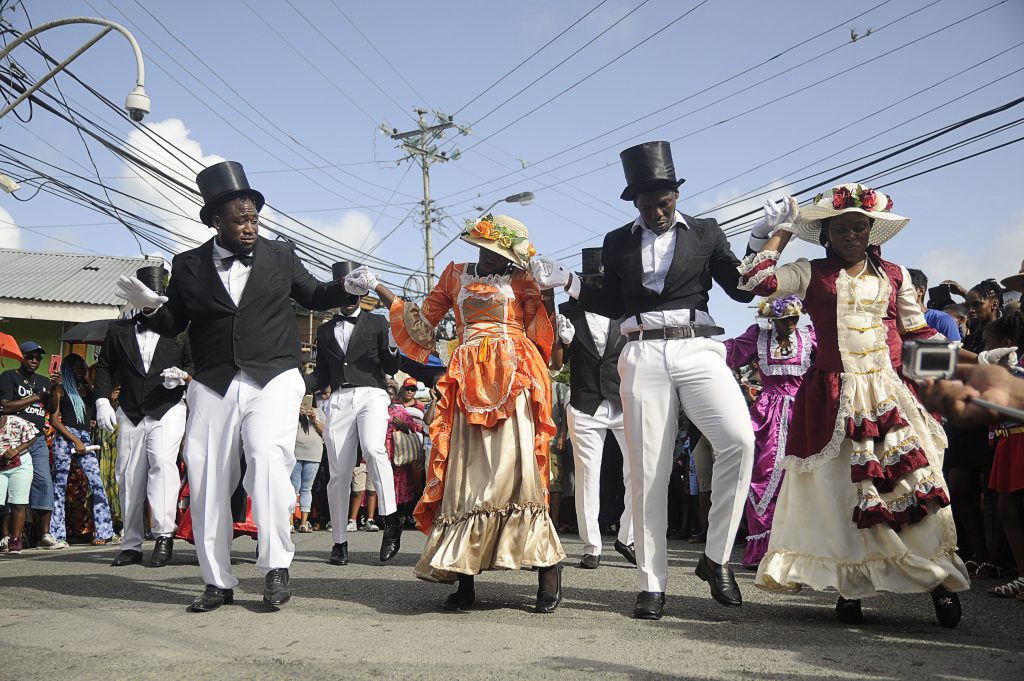 From mid-July to August, Tobago's rich cultural traditions come alive with celebrations across the island. Founded in 1987 by renowned anthropologist Dr. J.D. Elder, Tobago Heritage Festival honors Afro-Caribbean folk arts and ensures their preservation through generations. Traverse from village to village at events like the Plymouth Ole Time Carnival, where visitors can watch traditional stick-fighting and a parade of folktale characters like the Ju Ju warriors. Or you could explore the traditional African dances of the Pembroke Salaka Feast, a sacred thanksgiving event paying homage to the ancestors. The celebrations end on August 1 for the Emancipation Day Gala at Pigeon Point Heritage Park, filled with colorful processions and folk music.
tobagoheritagefestival.com
Havana, Cuba
From national stalwarts to breakthrough experiments, Havana's artistic light burns bright.
Ballet Nacional de Cuba
As one of the most prestigious dance companies in the world, Ballet Nacional de Cuba stands today as Havana's cultural beacon. Founded in 1948 by prima ballerina and choreographer, Alicia Alonso, the company transformed into a national institution following the 1959 revolution. It is celebrated for its distinctive performance style, balancing technical rigor with poetic expressiveness. When in town, be sure to catch performances from their classical repertoire, which includes Don Quixote, Carmen, The Nutcracker, and the classic Swan Lake. A popular attraction among locals, ticket lines are long, but it's worth it to see dancers like Sadaise Arencibia and Dani Hernández. The company's hub at the Gran Teatro de La Habana is itself a stunning sight.
balletcuba.cult.cu
Fábrica de Arte Cubano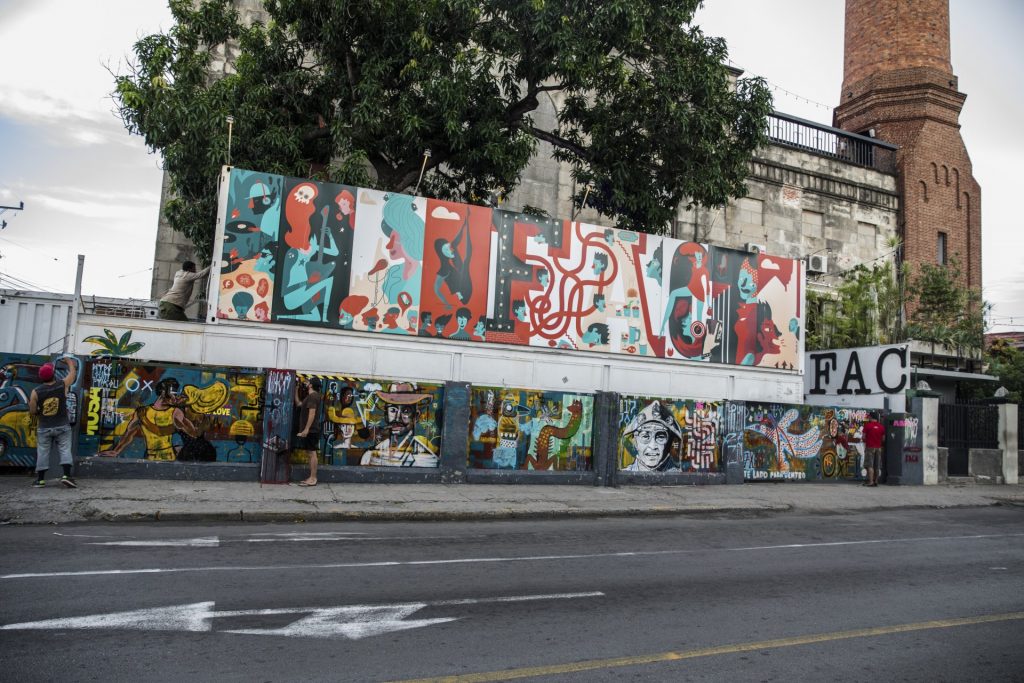 Celebrating Havana's contemporary creatives across disciplines, Fábrica de Arte Cubano is part performance space, part nightclub, and part cultural salon, where art lovers effortlessly mix and mingle with artists. Housed in a converted cooking oil factory in the Vedado district, the art center is the brainchild of Afro-Cuban fusion musician X-Alfonso. Visitors may party at concerts, take dance classes, and tour the constant rotation of exhibits. Such cutting-edge creators include Latin jazz bassist Gastón Joya, experimental theater group Teatro Espontáneo and avant-garde fashion designer Celia Ledón.
fac.cu
Puerto Rico
Despite Hurricane Maria's devastation of Puerto Rico in 2017, the island's cultural institutions still stand strong as lasting monuments to its art and history.
Museo de las Américas
This museum offers an ethnographic tour through the Americas, exploring the region's cultural production and historical impact. Housed in the picturesque Ballajá Barracks in San Juan, the permanent collection includes indigenous and African artifacts and crafts, as well as a historical guide through conquest and colonization. While dedicated to preservation, the museum also captures the living cultural experiences of the region. Its popular Family Sunday programming offers traditional performances and art workshops. And perhaps most profoundly, the museum also helped communities process Hurricane Maria's aftermath in its recent landmark exhibit, Catarsis: Re / Construyendo, featuring works by artists and the wider public. It was founded in 1992 by renowned scholar Dr. Ricardo E. Alegría.
museolasamericas.org
Museo de Arte de Puerto Rico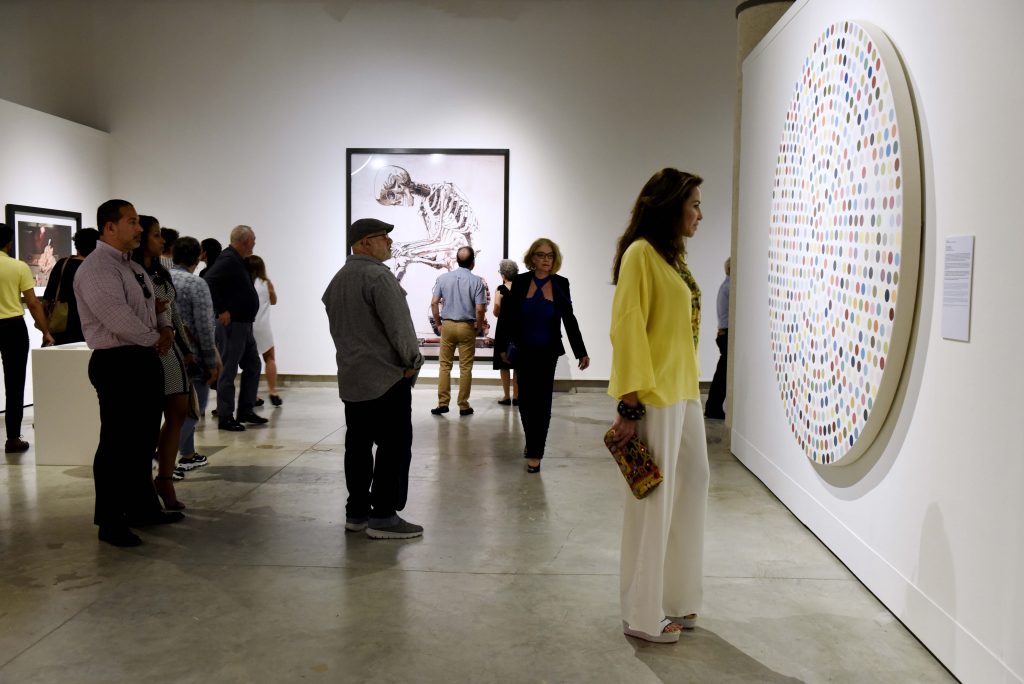 Mostly spared from last year's hurricanes, this San Juan-based museum physically and spiritually became a refuge from the storm. It sheltered precious pieces from hurricane-damaged museums across the island. And when it reopened, the Museum's survey of Puerto Rican art became a much-welcomed haven. Founded in 1998 and housed in the converted San Juan Municipal Hospital, the museum seeks to preserve the island's artistic heritage. From 17th century masterworks to more contemporary pieces, the permanent collection includes works by icons like Francisco Oller and Rafael Tufiño.
mapr.org
U.S. Virgin Islands
Among stunning vistas lie treasures that honor the islands' long history and cultural depth.
Cruzan Rum Distillery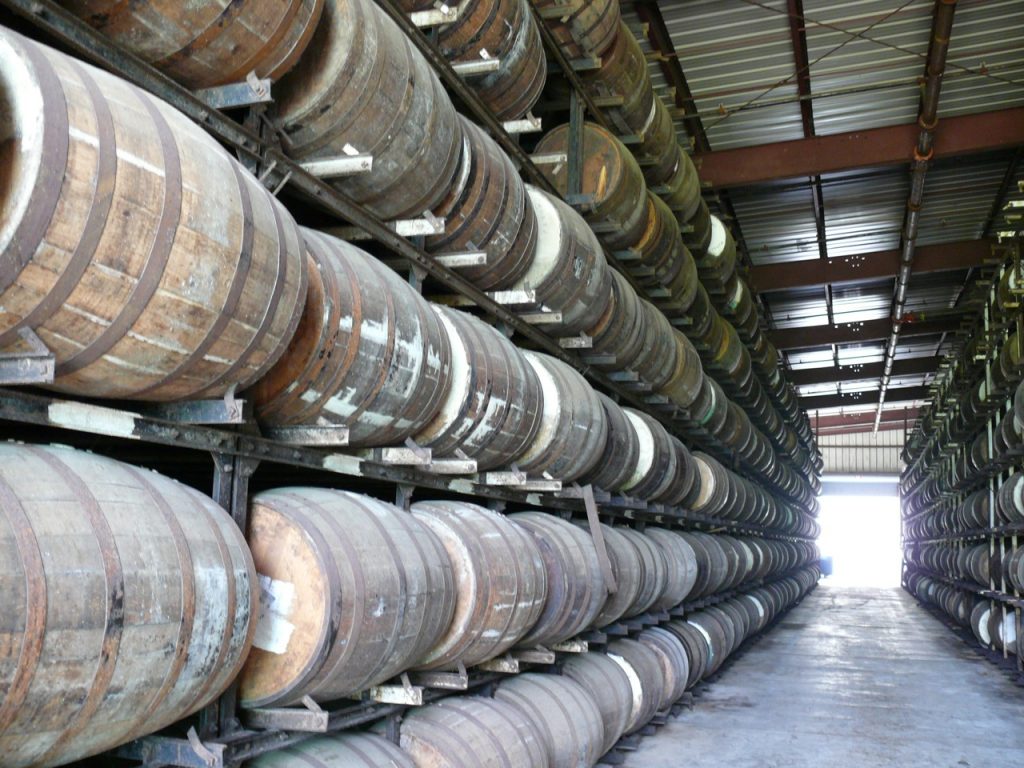 Visitors enjoying cocktails in St. Croix will likely imbibe the island's beloved brew, Cruzan Rum. The Nelthropp Family created its signature concoction in the 1800s, developing their unique distillation process over centuries. Rum acolytes can witness the process firsthand through their tours, from the fermentation vats to the vast warehouse filled with rum aging in charcoaled barrels. Weekday tours also include special taste-testings of their diverse rums. Their aging rums survived the ravages of Hurricane Maria and Irma last year, and they were able to repair and reopen their facilities three weeks after the storm—a testament to a hallowed establishment that will weather many more.
cruzanrum.com
Caribbean Museum Center for the Arts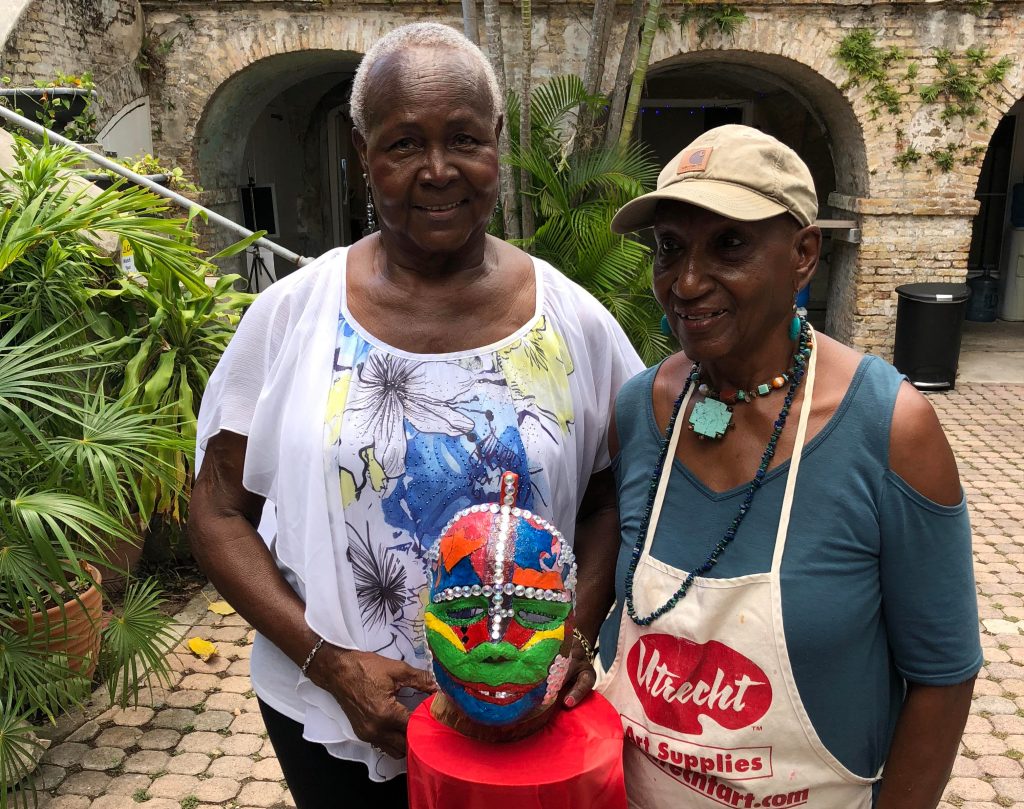 Forget sterile, stark white galleries. This center for the arts is equal parts exhibition space and community hub in St. Croix. First created in 1994 by Candia Atwater as a youth arts initiative, the center soon established a program to celebrate local and regional artists. Housed in a historic colonial home in Frederiksted, the venue now hosts three art residencies and stunning exhibits featuring works by artists like local painter Mark Milligan and famed Puerto Rican printmaker José Meléndez Contreras. The communal spirit also lives on through the center's art workshops, academic lectures, and popular concert series, which are open to the public and focused on enriching the connection between artist and audience. Cmcarts.org