Pulling culinary inspiration from around the world, these Trinidadian recipes will light up your palette with big, bold flavors and home-cooked goodness.
CORN SOUP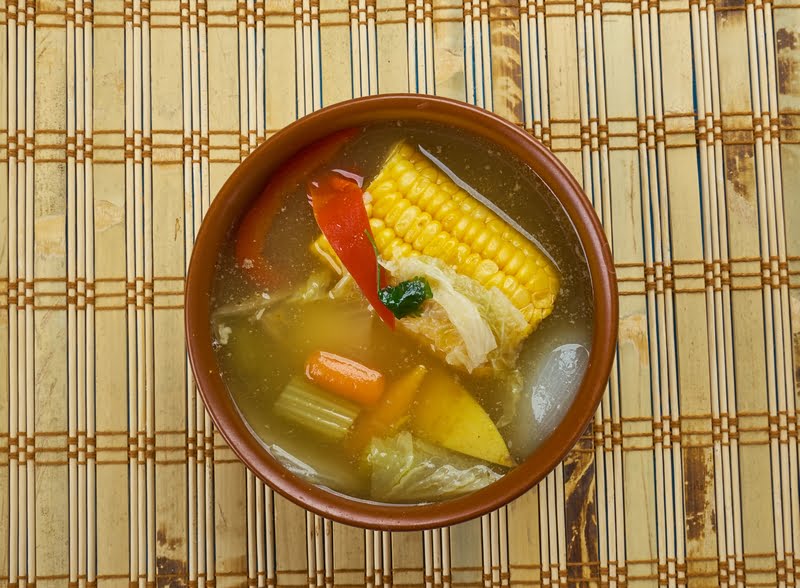 INGREDIENTS
4 corn cobs chopped into 1-inch rounds
1 large carrot, chopped
2 large potatoes, diced
¼ cup dried split peas
10 culantro leaves, minced
10 stalks chive, minced
1 stalk celery, minced
6 sprigs thyme, minced
1 medium onion, chopped
1 scotch bonnet pepper (optional)
4 cloves garlic, minced
2 large pimento seeds, minced
½ cup coconut milk
¼ teaspoon salt or to taste
¼ teaspoon black pepper or to taste
INSTRUCTIONS
In a large pot on medium high heat, add oil and saute carrots, potatoes, onion, garlic, pimento, herbs and dried split peas for 3 to 5 minutes.
Reduce heat to medium low, add enough water to cover sauteed vegetables and allow to cook until split peas are soft, about 30 minutes.
Add the cooked mixture to a blender and blend until smooth. Return mixture to pot, add coconut milk and more water until the soup reaches your desired consistency.
Add chopped corn into the pot and allow it to cook for 15 to 20 minutes on medium heat. Serve hot.
Channa (Curried Chickpeas)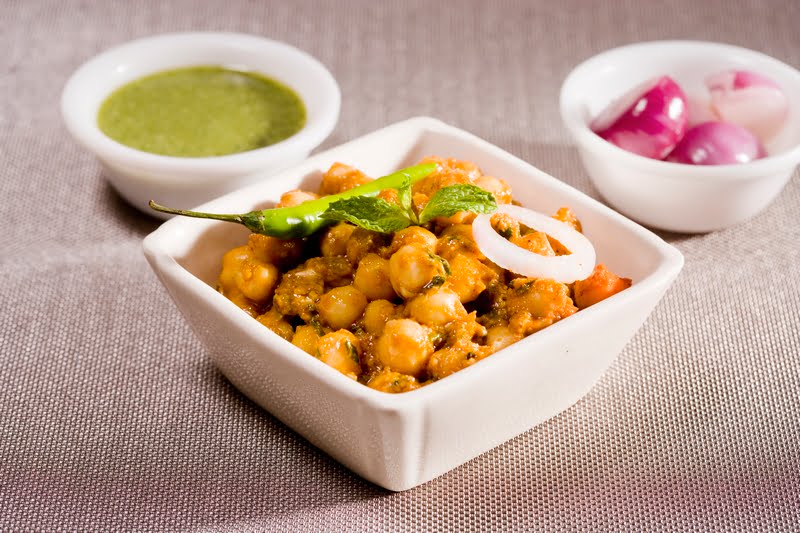 INGREDIENTS
4 cups canned chickpeas, drained and rinsed
1 tablespoon olive oil
1 medium yellow onion, sliced
3 medium garlic cloves, minced
1 small serrano pepper, seeded and minced
3 teaspoons yellow curry powder
½ teaspoon powdered turmeric
½ teaspoon powdered cumin
1¼ cups vegetable broth
½ teaspoon salt
2 tablespoons chopped cilantro
INSTRUCTIONS
Heat olive oil in a large pot over medium-high heat. Toss in the onion and sauté until translucent, about 5 minutes.
Add the garlic and serrano pepper and cook another 2 to 3 minutes, until fragrant.
Add the curry powder, turmeric, and cumin to the pot and stir for about 30 seconds
Pour in ¼ cup of broth to the pot and stir, then add the chickpeas, cover, turn heat to low and simmer for another 5 minutes.
Uncover the pot, add the remaining cup of broth and the salt, and simmer uncovered for another 20 minutes.
6 Stir in the chopped cilantro. Serve hot in doubles or with a side of white rice.
Pumpkin Choka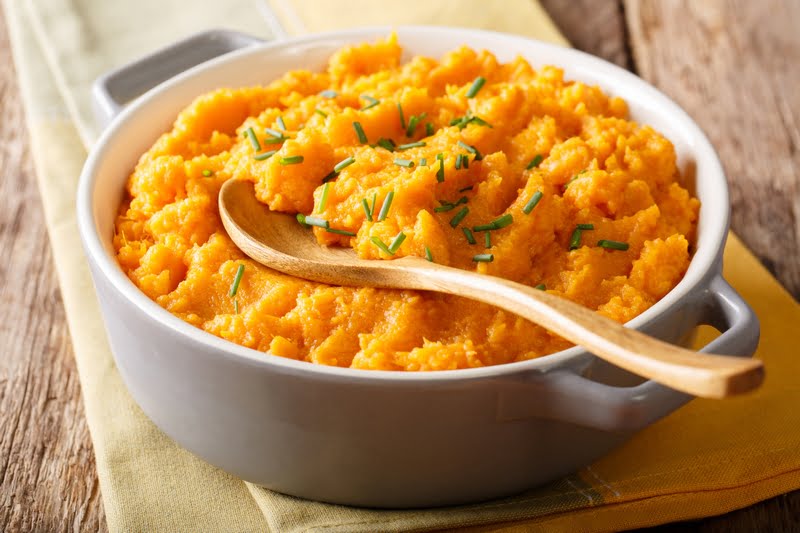 INGREDIENTS
2 tablespoons olive oil
2 cloves garlic, minced
1 small slice of scotch bonnet pepper
2 pimento seeds, crushed
½ onion, finely diced
1 bouillon cube
½ teaspoon salt
½ teaspoon geera
1 pound calabaza pumpkin or butternut squash, large diced
¼ cup water
INSTRUCTIONS
Bring a medium pot to medium heat. Pour in the oil, then saute garlic until translucent.
Add the hot pepper and the rest of seasonings, bouillon cube and geera. Add the pumpkin and stir.
Pour in the water, reduce heat to medium low, and leave to simmer for about 15 – 20 minutes.
Add salt and allow to reduce to a semi thick consistency.
Serve hot with 'buss up shut' or naan bread
Explore More Trinidadian + Caribbean Recipes: