After multiple referrals from fellow foodies, and having sampled their fare at local events, I decided it was time to visit Swirl Wine Bistro, a delightfully quaint restaurant tucked away in Coconut Creek, Florida.
"WE WANTED IT TO BE A FUSION RESTAURANT. Flavors of the Caribbean but not necessarily Caribbean food," says Chef Judith Able, who opened Swirl Wine Bistro with her husband Mike in March 2017. With degrees in culinary art and management, Chef Judith has successfully owned and managed a Kingston, Jamaica restaurant, and has operated as a caterer in Florida for over a decade.
Swirl offers a relaxing, inviting ambience ideal for small groups, a date, or even a solo gastronomic experience. Its walls are littered with original art hung by local artists and they play an eclectic mix of music in the dimly lit dining area.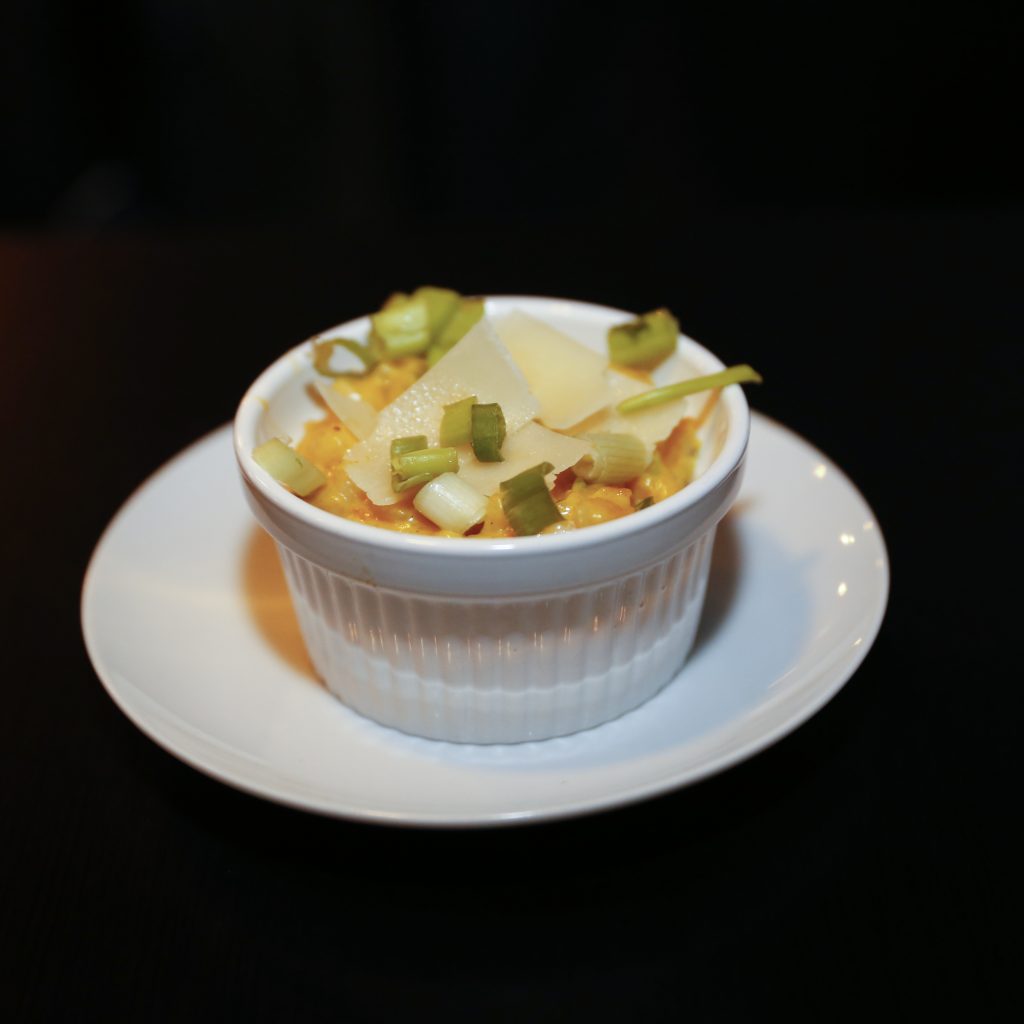 I started with a true comfort dish, the Pumpkin Risotto, prepared with real pumpkin from Jamaica. Topped with a generous helping of scallions and sliced parmesan cheese, the small bowl appeared to host more of a bisque. It was love at first taste—a warm, delightful pumpkin flavor with the consistency of thick and creamy mac n' cheese.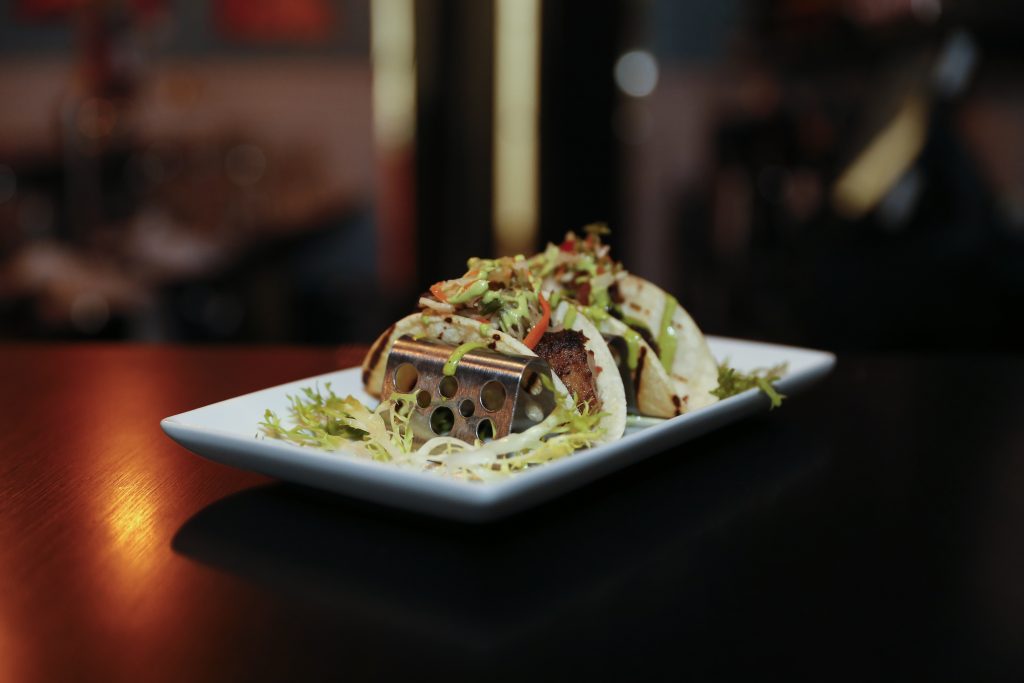 Next, it was time to try the Pork Belly Tacos. The layers of flavors, textures, and sauces in this dish are worthy of a celebration! The pork is well-seasoned and remains tender and juicy with a crispy, braised exterior. Inside the soft taco shells is a base layer of seasoned, moist red cabbage. Then, atop the pork pieces is a simple coleslaw with an extra drizzle of green sauce. Just perfect.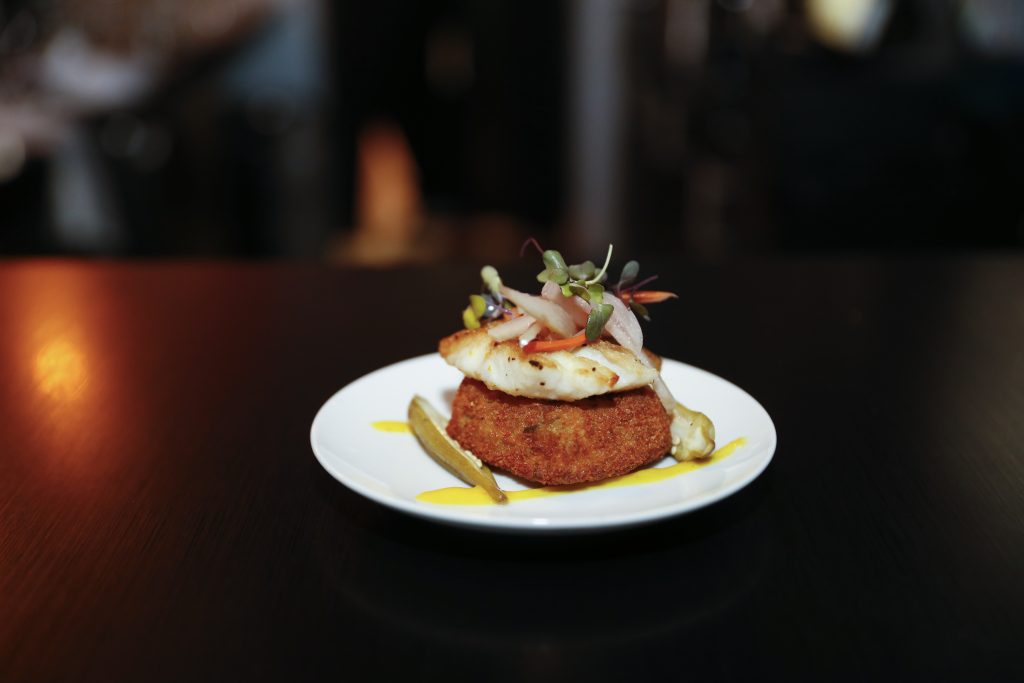 For the main course, I opted for the Snapper Escovitch instead of the signature Oxtail Ravioli my friends recommended. The escovitch sauce was a mildly peppered mix of pickled carrots, onions, and micro-greens, with a very appropriate surprise of okras. It topped my panseared,
deboned snapper, which laid atop the "converted bammy," to create Chef Judith's play on the French croquette. Unlike the crisp, meatstuffed rolls however, she uses Jamaican cassava flatbread, fried crunchy on the outside and still gooey on the inside.
I ended my meal with Swirl's Chocolate Bread Pudding served with fruit in an appealing plate, garnished with fruit drizzles. Made with croissants, this bread pudding is not too sweet, not too moist, and has genuine chocolate bits. Even the whipped cream is made from scratch onsite.
Swirl Wine Bistro is definitely on my revisit list. I've seen a few must try menu items, so maybe one night soon I'll be back in there enjoying "cowfoot by candlelight."
Photography David I. Muir