Writer Staff Writer  | Photography Supplied
Awe-inspiring landscapes and beautiful beaches are scrumptious food for the mind and body, but for some of us, food for the belly trumps all of that! We've created a food map highlighting delectable dishes from across the region.
Cuba
You can taste the culinary richness of Cuba in every bite of the hearty beef stew, Ropa Vieja (translated old clothes). The beef is braised to lock in the flavor, and cooked until tender. It's then shredded and added to a rich sauce of sweet tomatoes, aromatic garlic, and a variety of spices. The result: the ultimate comfort food. Aesthetically, it's reminiscent of shredded old clothes (hence the name), but gastronomically, it's a harmony of flavors as intoxicating as the island's salsa music.
Cayman Islands
A local delicacy steeped in tradition, Turtle Stew is the meal of choice for Caymanians. The turtle meat is marinated in a variety of seasonings then cooked until it's tender and juicy. With its diverse flavor profile, mimicking the distinct  taste of multiple other meats, the turtle marries nicely with the delicate sweetness of the onions and peppers. Savory cassava and potatoes easily absorb the all flavors in this full-bodied stew.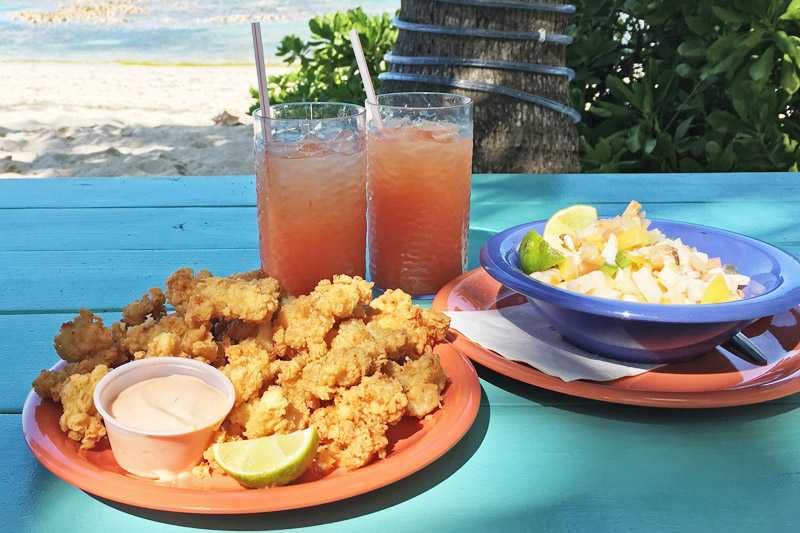 The Bahamas
As far as seafood goes, conch is "queen" on the Islands of the Bahamas, and Cracked Conch is the dish of choice! The meat from the queen conch, a large edible sea snail, can be tough and chewy, so it has to be "cracked" or tenderized with a mallet. Once prepared, it is cut into strips, lightly battered and deep-fried until golden brown. Cracked conch is a delightfully crunchy and flavorful dish, often enjoyed as a quick lunch, or paired with peas 'n' rice for a main course.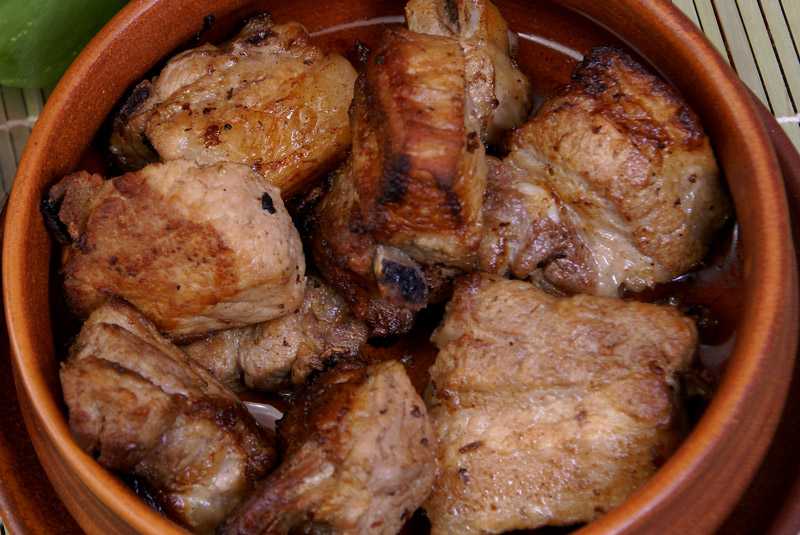 Haiti
A world-famous culinary delight, Griot (fried pork) is a favorite for Haitians at home and abroad. Chunks of pork shoulder are seasoned with herbs and spices, and marinated in citrus to add a bright note. The pork is boiled, then pan-fried to a deep golden-brown hue, so it's crispy on the outside, and tender on the inside. It's best enjoyed with rice and beans called diri kole, and a side of spicy slaw called pikliz.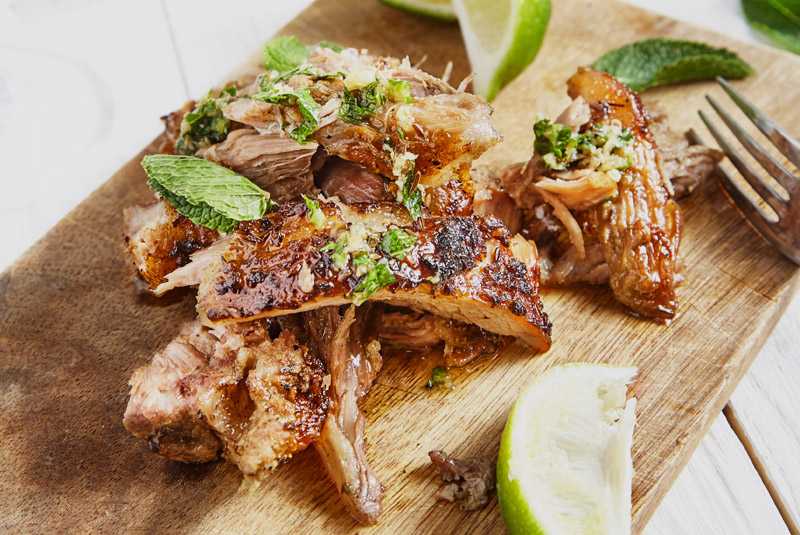 Puerto Rico
Pernil is the star in Puerto Rican cuisine, and a staple at holiday and family gatherings. Pork shoulder is marinated in a blend of herbs and spices, along with sour oranges for a zesty, citrus kick. It's slow-roasted until tender, then baked on high to achieve that crispy, crackling pork skin—good enough to inspire second helpings.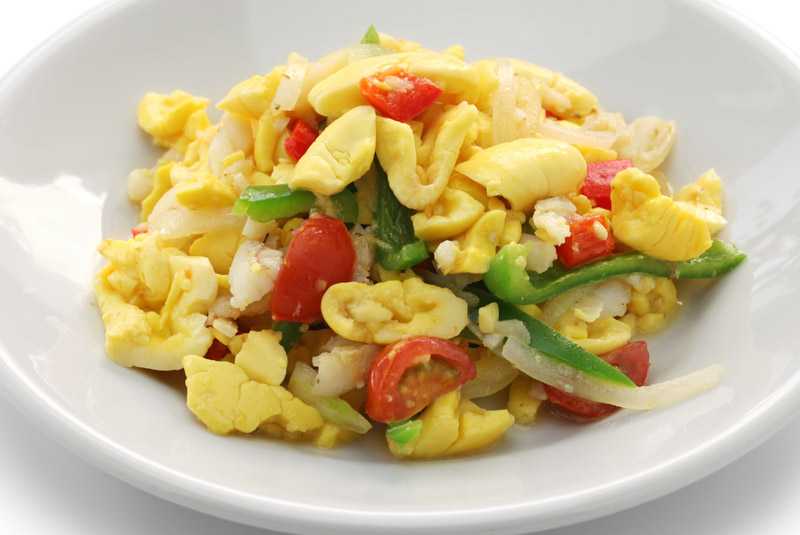 Jamaica
Rich flavors and vibrant colors define Jamaica's national dish, Ackee and Saltfish, a match made in culinary heaven. The firm, yellow ackee fruit is boiled until tender, then simmered with salted cod that's flaked and sautéed in a medley of herbs and spices. The mild flavor and silky texture of the ackees balance nicely with the saltiness of the cod in this delightful, uniquely Jamaican dish.
Curaçao
Keshi Yena is more than just a simple stuffed-cheese dish, it's a tale of survival, and the centerpiece of Curaçaoan cuisine. For this dish, shredded meat or chicken is sauteed with spicy peppers, sweet raisins and salty capers, then baked in a shell of gouda or edam cheese. Though far removed from the hardened cheese rinds and table scraps of slavery, this dish still maintains a contrasting and complex, yet incidental, hodgepodge of flavors.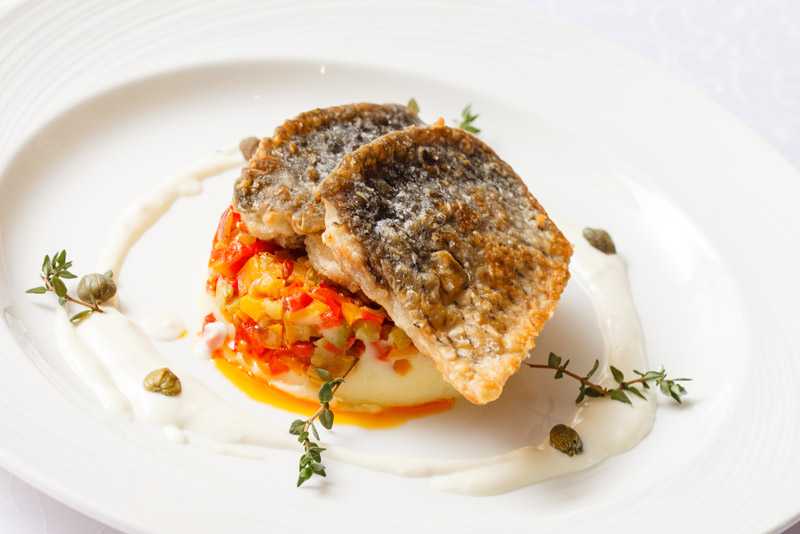 USVI
Fish and Fungi is the ultimate way to experience a taste of the Virgin Islands. Fungi (Foon-gi), a thick, smooth cornmeal mash with okra, is a simple dish with a mellow, nutty flavor. When paired with well-seasoned fish, deep-fried or boiled, it's a marriage of pure bliss. The fish is drizzled with a sweet and spicy onion sauce, and thanks to sponge-like effect of the fungi, nary a flake of fish, nor a drop of sauce goes to waste.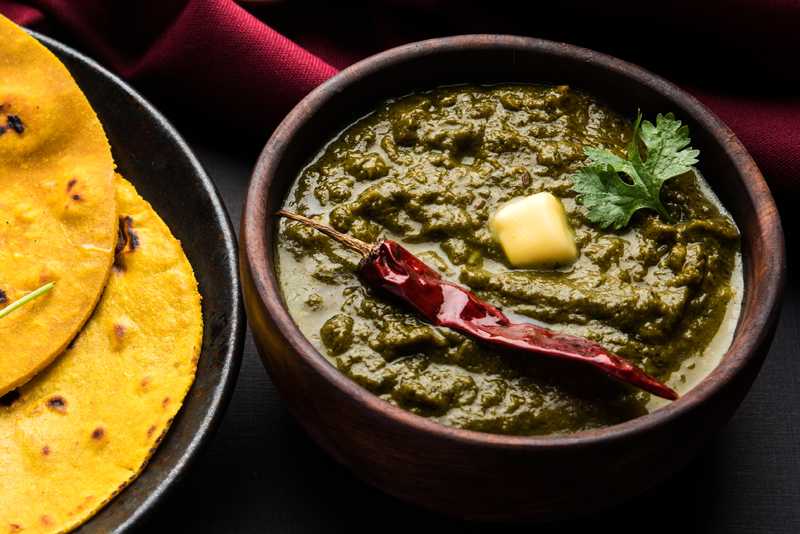 Trinidad & Tobago
Trinidad and Tobago's Crab and Callaloo is a delectable dish of whole crabs or crab meat, simmered with dasheen leaves in a coconut milk-based sauce. The subtle, nutty flavor of the dasheen leaves allows the boldness of the crab to shine, and the well-seasoned sauce brings it all together in a creamy, spicy dish—like a bacchanal on your tongue!
Dominican Republic
Sancocho de Siete Carnes (seven meat sancocho) is the epitome of stews for Dominicans. It takes a bit of time to prepare, but the melding of different colors, textures and seasonings create a richly flavored dish, worth every minute. Seven different meats including goat, pork sausage, and smoked ham bones form the base, while savory yucca and yams add body. The flavors are kicked up a notch with fresh and ground herbs and spices, and veggies like corn and carrots sweeten the pot.