The story behind the TV show and the Taste the Islands Experience
How Taste the Islands began
When we started this journey four years ago, I knew that we would end up on national television. I didn't know how, but the idea for Taste the Islands was conceived with mass market, family friendly potential in mind, so it was only natural. I also knew that regardless of our team's resources, whatever we produced would be worthy of a large mainstream audience.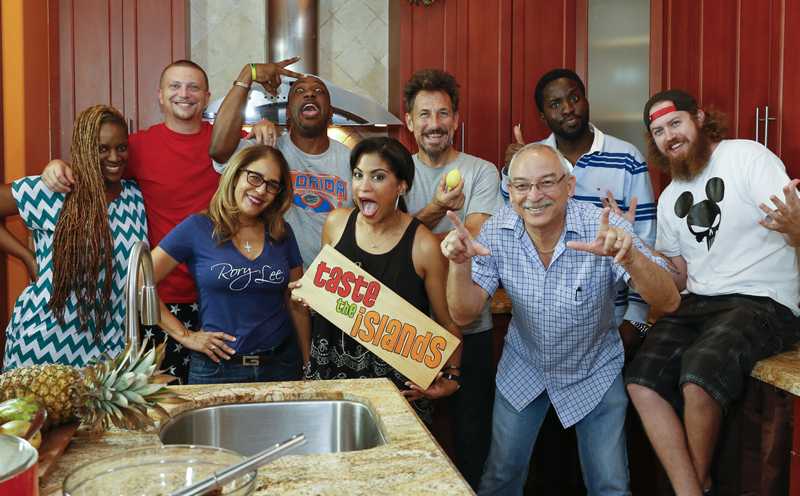 The quick version of the inception story is that one evening in 2013 over a casual conversation, Chef Irie shared that he wanted to host a TV show, and I shared that I wanted to create one. Without much in the way of liquid assets, I sold my 2007 Toyota Corolla for cash, solicited the services of some recent film school graduates, borrowed a friend's kitchen, and we got to work. Chef Irie researched his Caribbean culinary history, I went knocking on doors for support. We got a few episodes recorded but no one was giving us money and no one was offering us national distribution.
Fast forward to 2014, and Chef introduces me to a contact at Channel 2. They loved the pilot that had been sitting on my hard drive for almost a year, and our team agreed to deliver seven episodes without having a clue about how we'd bring it all together. You know the saying, "say yes first and then figure it out later." We pulled a few favors and got some of our celebrity friends on board. We finally had the episodes completed, but still no money to cover the distribution fees!
I remember sitting in my office on the morning that the funds were due, frantically calling, texting and emailing everyone I had tried to solicit up to that point to let them know that we needed a decision. The hours rolled by and 6:00PM approached with not even crickets responding to me.
Instead of sinking, my spirit calmed. My heart and mind knew that we would not have been brought to this point, only to be left outside the doorway.
In the quiet room I turned to my computer and continued editing, determined to be ready for the opportunity that was sure to manifest.
At about 6:30 that night I received a text message from Paul Pennicook of the Jamaica Tourist Board letting me know that Jamaica would underwrite our first national broadcast. I cried. And now our team is forever in their debt.
The choosiest beggar
I occasionally refer to myself as the choosiest beggar you'll ever come across. Yes, I generally am a little self-deprecating, but when I make this comment it's about practical reality.
When you are creating something new, without a track record and without a whole lot of money, you have to do a whole lot of persistent solicitation (begging). Many people in this position take that to mean that they should simply accept whatever they get. While true to a certain extent, I believe that what you make of the goods and services you receive should reflect the quality of the brand you are trying to establish. You must use your solicitations to prove to other potential benefactors that you are a worthwhile investment.
With that in mind, regardless of our resources we ensure that our product, whether on screen, in print or in person, represents only the best of what we have to offer.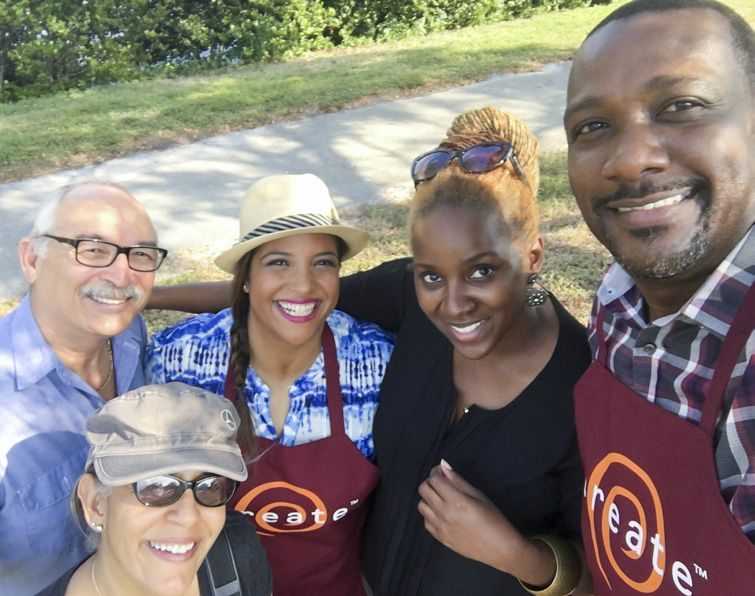 We are now entering the second season of our national television show Taste the Islands, and while it has been challenging, it is also truly gratifying to hear from viewers across America, and even from Canada and the Caribbean, who love and appreciate our efforts. We've heard from parents in Texas about enjoying the show together with their young children. We've heard from travelers in Colorado, Ohio, California and New York about the island memories the show has conjured for them. We've heard from expatriates of the Caribbean in Florida, Pennsylvania and North Carolina who reminisce about the flavors of home.
This season on Taste the Islands, with the inclusion of island footage from Barbados, Jamaica and Haiti, we expect that our broadcast will be even better received and more broadly distributed. We are all excited about our imminent foray into the realm of streaming services and look forward to presence on Amazon Worldwide in the coming months.
The Taste the Islands Experience
When we came up with the idea to produce a live event that would be an extension of the TV show, as usual our broad view was big and shiny. We imagined something like The South Beach Wine and Food Festival, but with a Caribbean spin to it. We envision fans from across the country coming to South Florida to indulge in the flavorful gastronomic delights that we explore on our show, and bringing their friends and family when they attend in subsequent years.
Fortunately, there's a team of people who have bought into this idea. We're currently planning the 2018 "Taste the Islands Experience" in a fabulous, multi-day, outdoor setting, and looking to invite a few thousand friends from around the region and the country to enjoy it with us.
Instead of doing a typical event program, we have chosen to publish a magazine that reflects all that is wonderful about the cuisine, culture and people in the Caribbean American community, and back home in the islands. Depending on the response, we may make it an ongoing thing.
Like everything we do, these projects are pretty awesome. And since we now have a track record, both community and corporate support have been way more forthcoming than in the days of the silent crickets.
Gratitude
None of our accomplishments would be possible without the people and organizations who have been early believers. Our profuse thanks to our series team including Chef Irie, Chef Thia, Lisa Lee, Lukkee, Adam, Tyler, Mike, Allison, David, Katie, Rory Lee, Ben, Sara, Maria and Bella, our broadcast partners American Public Television, South Florida PBS (and BECON-TV for the Island Origins TV show), underwriters Barbados Tourism Marketing Inc, Grace Foods and Lakay Food, and our in-kind supporters Caribbean Airlines and Wright Style clothing.
TASTE THE ISLANDS PHOTO GALLERY: BEHIND THE SCENES OF SEASON 1 AND SEASON 2
(Click the image or use the left and right arrows to scroll through the gallery)
[Best_Wordpress_Gallery id="1″ gal_title="Taste the Islands behind the scenes"]
---
David and I thank the members of the event production team including Tyrone, Marsha, Donna, Allison and all the volunteers involved, as well as Mayor Wayne Messam and the City of Miramar for hosting us.
To the viewers, attendees and supporters, we are most thankful to you, and hope that like us, you're excited to see what happens next!