Discover Caribbean rhythms, tantalizing aromas and smiling, multi-ethnic faces at Taste the Islands Experience.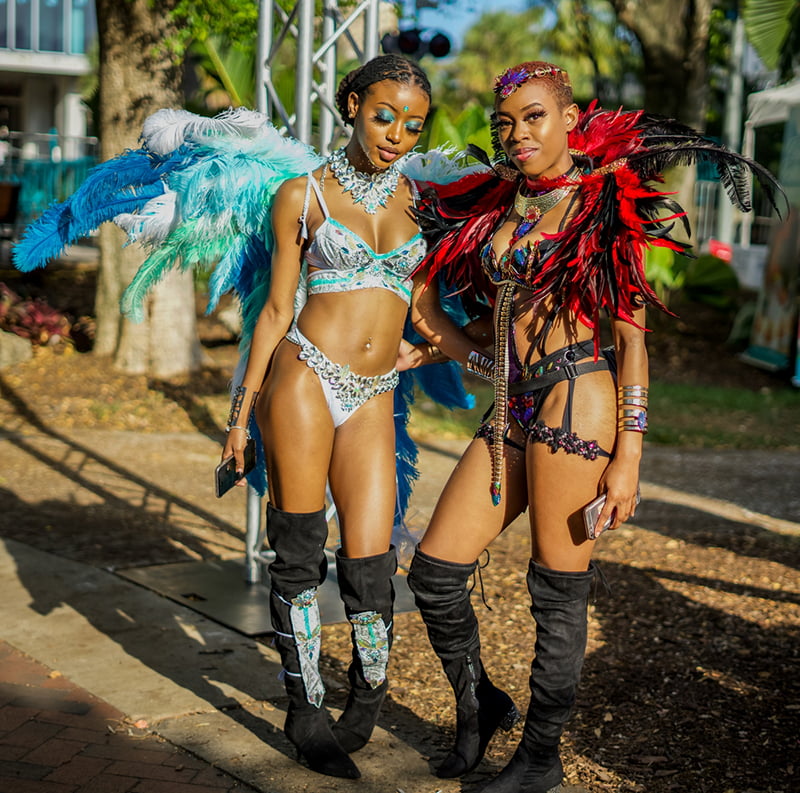 Downtown Fort Lauderdale became transformed into a tropical paradise for the Taste The Islands experience (TTIX) 2019—an exciting weekend of cultural indulgences. Island nations from across the Caribbean were represented through delicious food and drink, music, demos, presentations and more. And the event hand everything you need for a tastefully unforgettable gastronomic extravaganza.
TASTE THE ISLANDS EXPERIENCE: THE MAIN EVENT
Beauties clad in Carnival costumes (left) greeted guests for a curated culinary journey. In the flagship "Island Pavilion" area, guests also hopped from Jamaica to The Bahamas, the U.S. Virgin Islands to Barbados sampling a variety of unique foods. These tasty bites come courtesy of the chefs and mixologists presented by visiting tourism boards. Guests could sample the jerk chicken, mango and avocado "Soushi" Rolls (above) by Chef Sheron Chin of Standing Ovation Events. Or they could also try "Scallopfongo" by Chef Danny Peñalo Dominguez of Yarumba restaurant.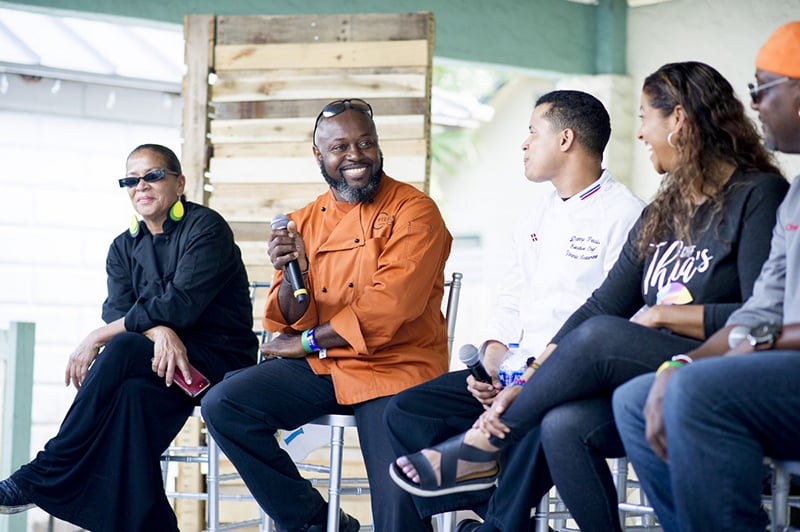 But this culinary affair wasn't just about the food. Guests also loved learning more about the rum-making process during the rum sommelier presentation. And of course, the signature Culinary Museum tugged at nostalgic heart strings. The Chef Talk (above) featuring multiple TV personalities and local top chefs also gave great insight into how the culinary arts promote Caribbean culture.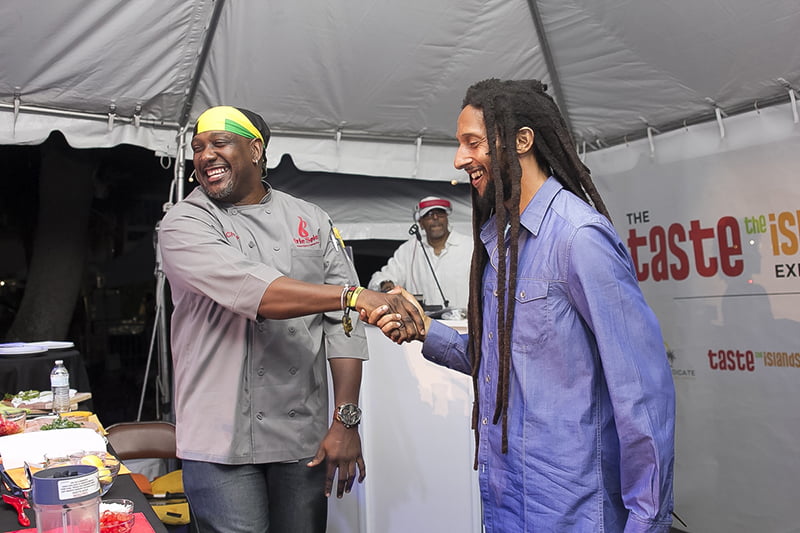 Tasty Bites
Super-stylish mixologist Philip "Casanova" Antoine from Barbados also shared his unique flavor for a second year. He thrilled the audience with dance moves and tasty cocktails.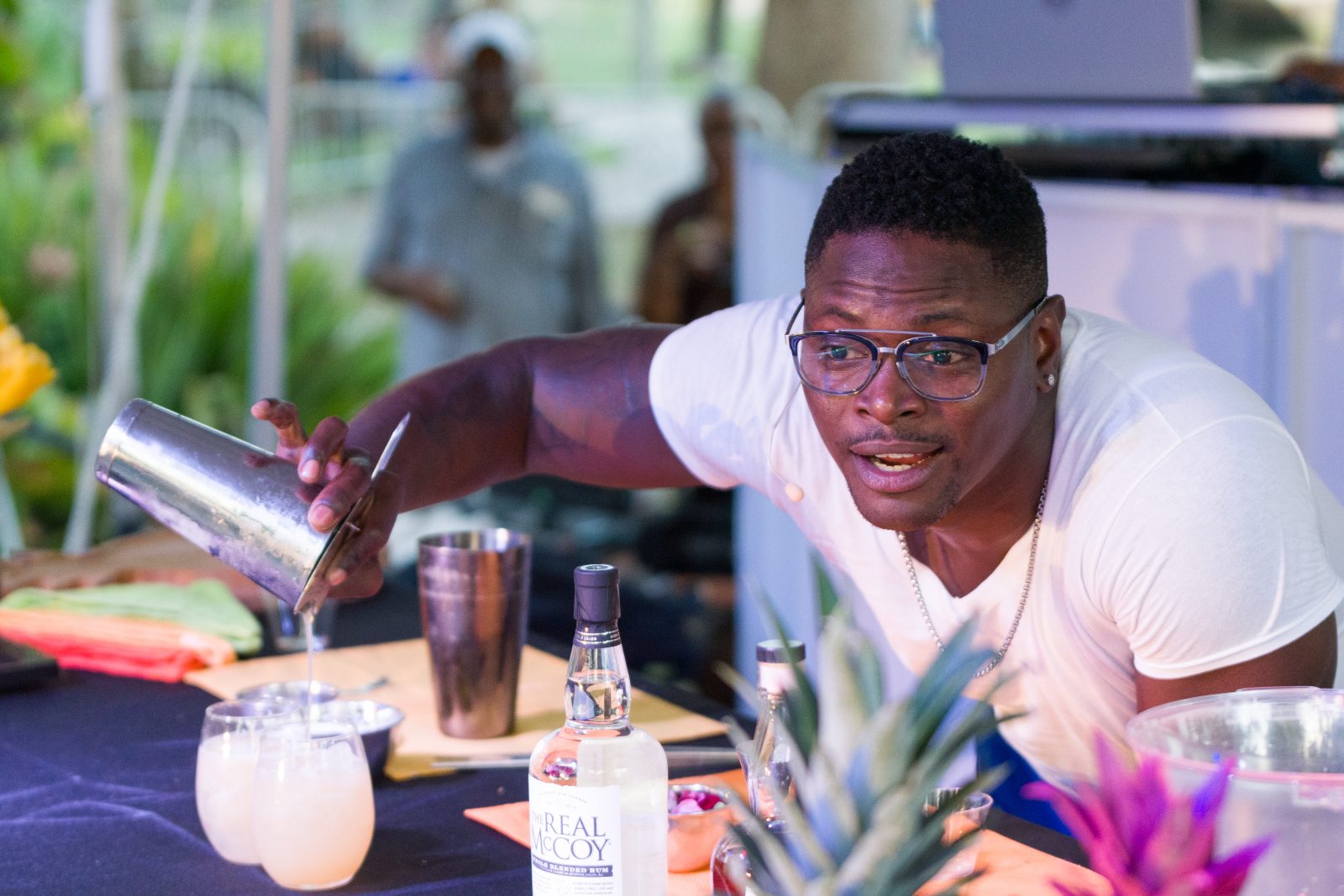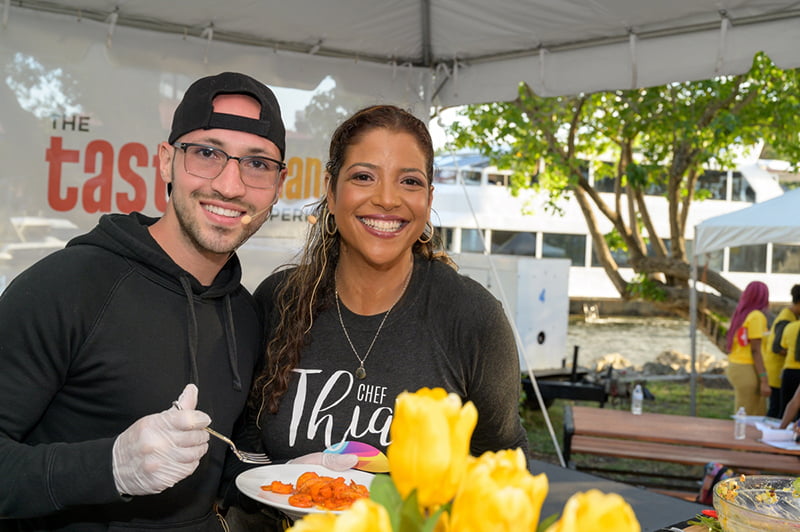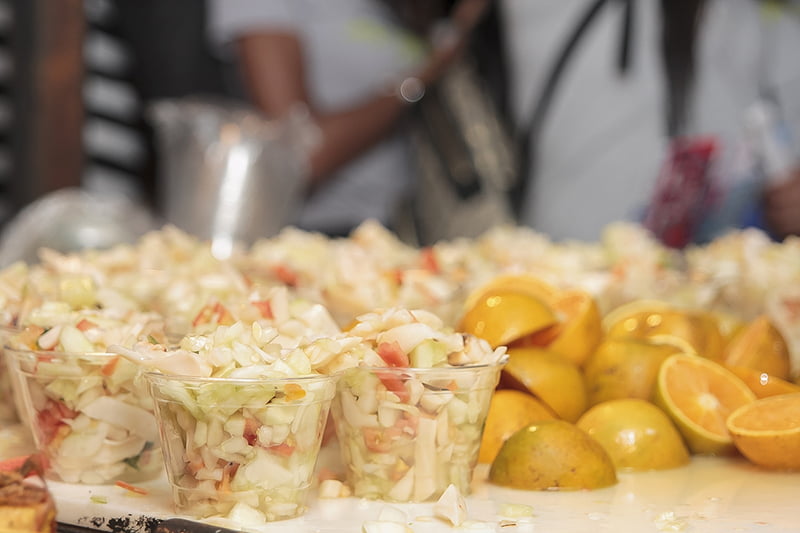 In Restaurant Row, which featured nine of South Florida's best Caribbean eateries, there were several standouts. Reed's Catering, who appeared for their second year, offered a fresh conch salad that had guests enthralled by the zen-like preparation process and delighted by the results.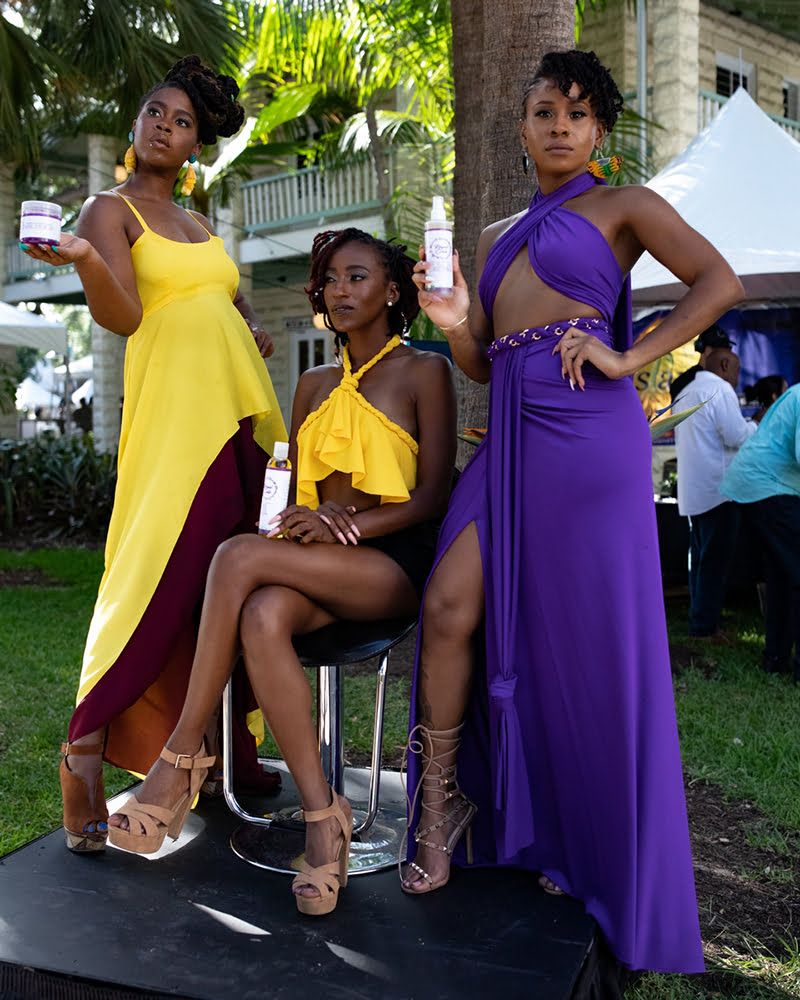 In the complimentary glam and massage area, Jamaican-owned hair salon Natural Trendsetters had live mannequins showing off fabulous island looks (above), while Bahamian Rory Lee touched up makeup for the ladies throughout the warm day.
SUNDAY BRUNCH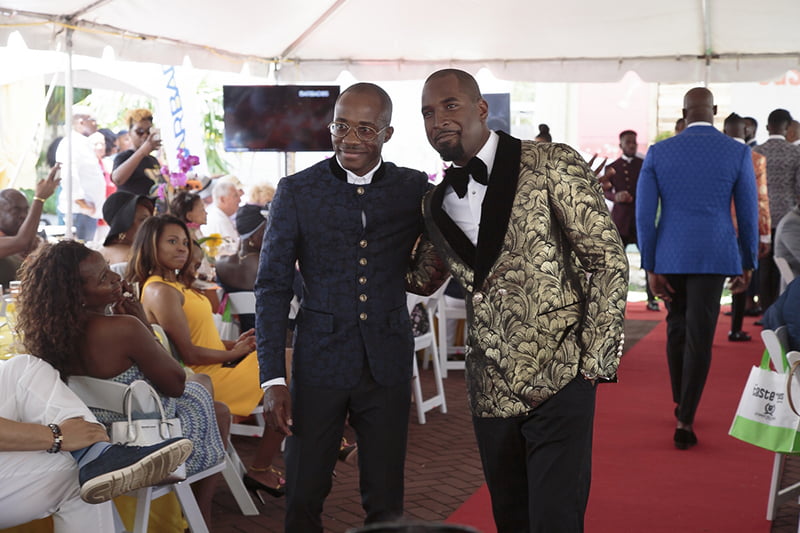 The weather was absolutely perfect for The Taste the Islands Experience's first-ever Brunch on the Sunny Side. Jamaican ackee and saltfish, Barbadian macaroni pie, Cuban ropa vieja and more were the tastes of the morning, alongside specialty mimosas.
A riverboat cruise concluded the weekend, as guests enjoyed the sway of the water, while admiring the architecture of homes in our own tropical paradise of Fort Lauderdale. The weekend celebration was made possible by partners like the Community Foundation of Broward, the Gre ter Fort Lauderdale Convention and Visitors Bureau, and Yellow Cab of Broward County—who are all phenomenal supporters of cultural arts!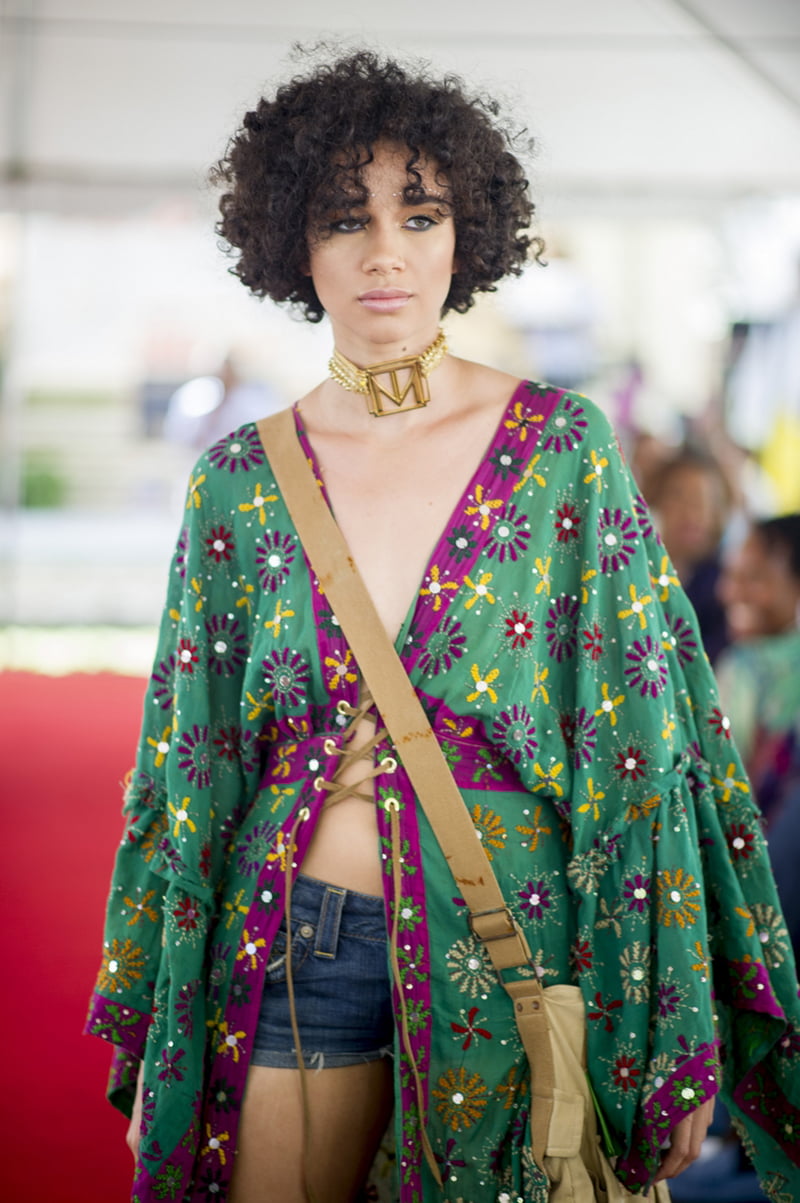 #ttix2019
More on Caribbean Food Festivals: