There's nothing quite like having the right ingredients to bring a dish to life. Authentic Caribbean food products offer that genuine taste of the islands and the type of comfort that can "take you back home." This feels true now more than ever, as the world continues to reel from the COVID-19 pandemic. Through the proverbial storm, top Caribbean food brands are holding strong, providing the products buyers know and love. Behind each company, however, is an intricate network of manufacturing, supply, and distribution teams that must be kept safe while they work to maintain service to their consumers. Here, we learn some views on the role of corporate responsibility during a crisis, and how Caribbean companies support the people they employ.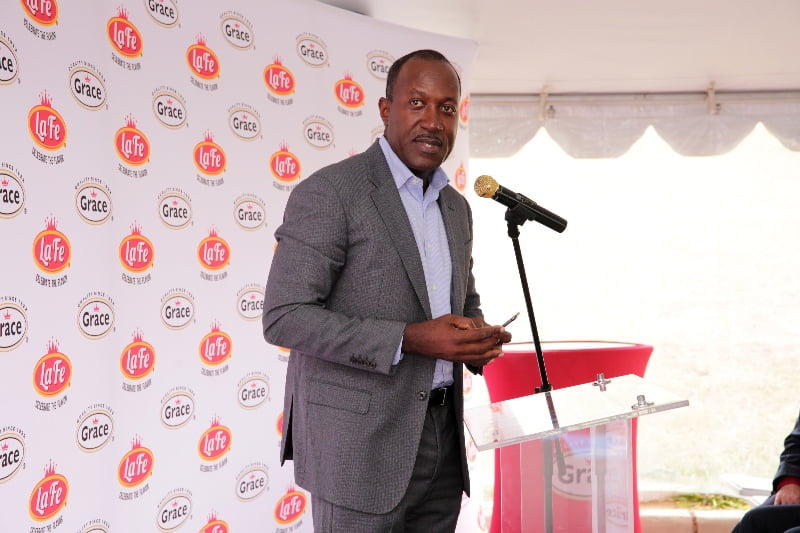 Since its founding in 1922, a sense of solidarity has been part of the culture at GraceKennedy, a Jamaican brand. For nearly a century, they have manufactured and distributed a range of packaged staples and Caribbean specialties. "For Caribbean people, rallying around the family is an important thing, especially at a time like this," says GraceKennedy Foods USA (Grace Foods) President Derrick Reckord. For many of their employees, "this is a relationship built on assurance and caring, and we don't take that for granted."
The company has been able to retain its staff throughout the COVID-19 pandemic and is even hiring for new positions at its U.S. offices in the merchandising and warehouse departments. With restaurants and hotels in go-slow mode, however, demand for their bulk supplies has decreased. Luckily, retail sales have compensated for this loss, with more consumers buying products and eating three meals a day at home.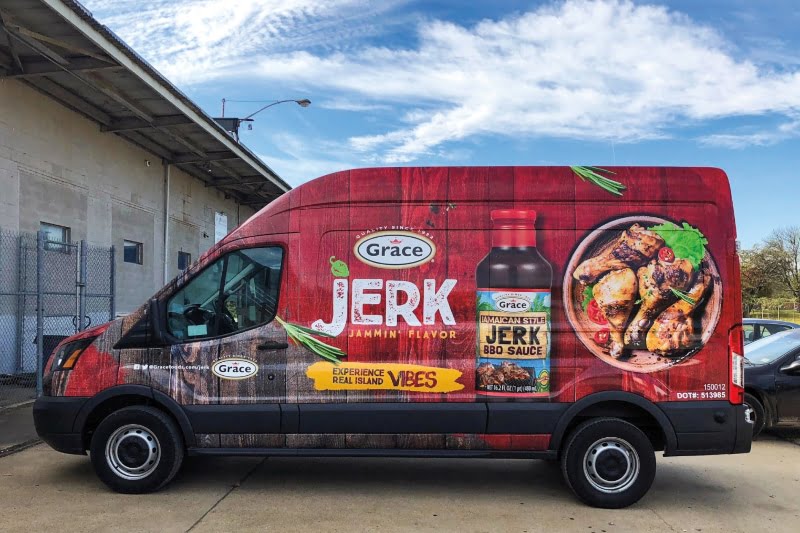 On the manufacturing side, a business continuity plan has allowed Grace Foods to respond quickly to protect their employees. They are provided with personal protective equipment and are assigned flexible schedules, with varying hours for merchandising. For administration needs, technology has become a lifesaver. Grace Foods staff members now meet through video-conferencing, while sales reps keep in touch with their clients by phone and email. To boost morale, the company also hosts internal live entertainment sessions via Zoom "Where we get to see each other's family," says Reckord. "It brings us all together."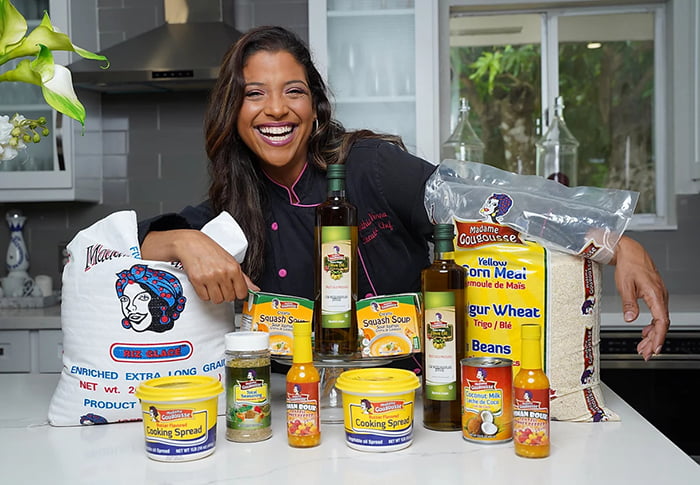 Creativity is the current motto at Madame Gougousse, a food company offering ready-to-eat products and ingredients for a primarily Haitian audience. As a brand, helping the communities they serve to maintain a sense of normalcy felt like a higher calling. "We felt as a company that we were an important part of the supply chain," says Christopher Hyppolite, the social media specialist for Madame Gougousse.
The company has also depended on technology, using video conferencing for internal communication, while expanding their e-sales platform to reach more consumers online. And they have executed all CDC recommendations for manufacturing, outfitting staff on the field and in the warehouse with suggested protective gear.
Throughout the disruption, Hyppolite says the company has learned as a business to be nimble, to appreciate their employees, and to "always save for a rainy day."
"The impact on our business has been negative because of the need for social distancing, but positive because it has taught us better how to adapt to situations," he says. "Our employees acted admirably and with no fear in light of the uncertain situation."
Badia Spices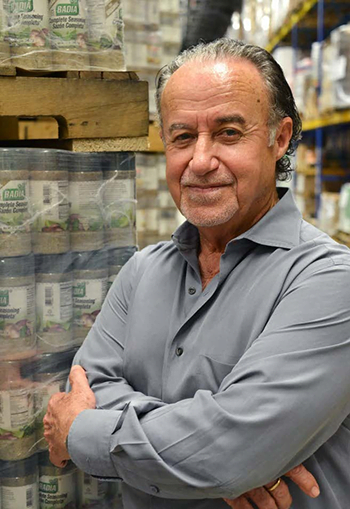 Employees rose to the occasion at Badia Spices, a manufacturer of seasonings, canned foods, and dry goods based in Doral, Florida. It was first established in 1967 by Cuban immigrant José Badía and is now run by his son 'Pepe.' The company's current 450 employees are "healthy and working normally" through COVID-19, according to Marvin Saldana, export sales manager. Despite the challenging situation, the staff has adapted to their new social distancing protocols and are working in smaller groups every shift. They also have regular tests and temperature check-ups.
"We are blessed, as we are one of the few companies without any negative impact by the pandemic," he said. "Our sales are at an all-time high in retail domestically and for export. All our associates are working normal hours without any risk of financial insecurity."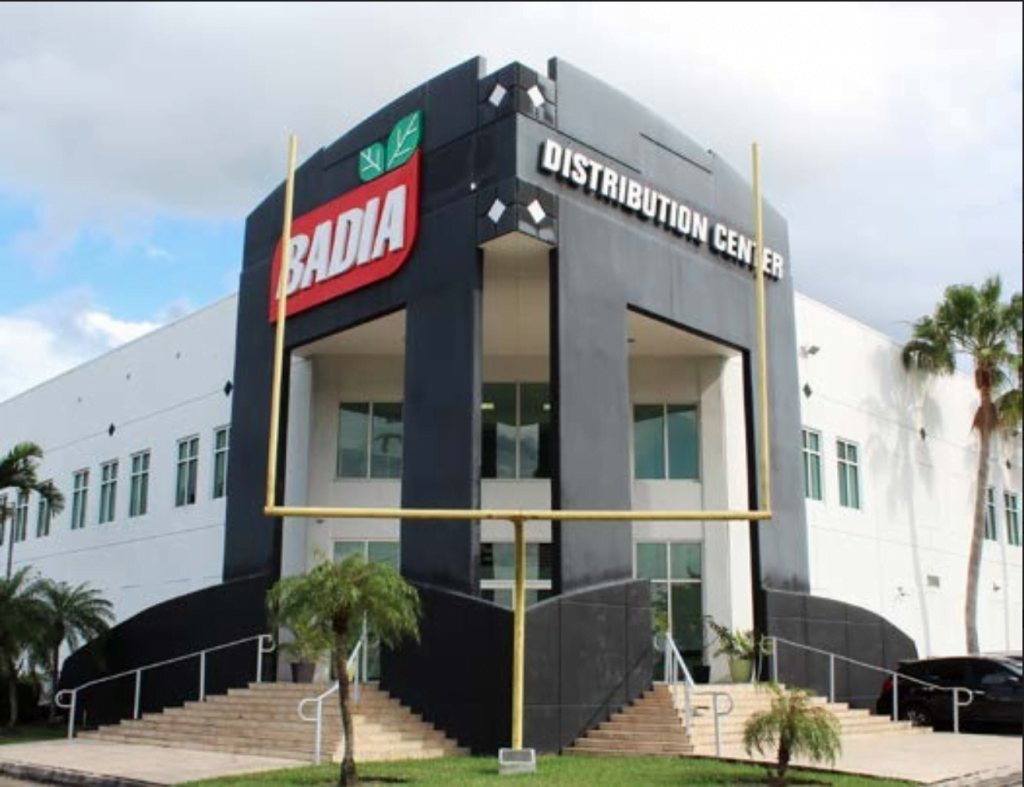 Challenging times like these have only reinforced the kindred spirit at the company, which still retains the people-centric core of its founder. "Our human resources are our best asset," says Saldana. "We have a magnificent group of people working as a team."
Supporting these brands seems to have a reciprocating effect, offering a win-win for the companies we want to keep open, and the families we want to keep bringing together in the way only island people can.