Bahamians at home and around the world will have cause to celebrate, as the nation celebrates its anniversary of independence on July 10th. With this in mind, we've gathered a Bahamian-proud menu filled with our favorite recipes you can enjoy at home.
Conch Fritters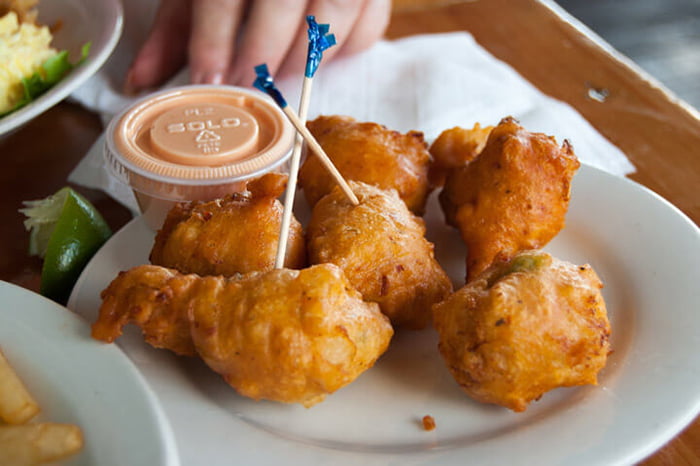 Conch Fritters are sold all throughout the Bahamas where conch is the national food. This recipe gives you the authentic Bahamian experience. When you bite into these golden, crispy fritters, you'll find tender conch mollusk meat paired with fresh veggies and spices. Try them with the simple creamy-hot sauce, or your own sauces of choice.
FOR THE FRITTERS
2 medium sized conchs (skinned and diced)
½ onion (diced)
1 stick celery (diced)
1 ½ tomatoes (diced)
3 tsp salt (or to taste)
1 bird pepper (or half a habanero, if bird pepper is not available)
2 tsp hot sauce
½ – ¾ cup ketchup or tomato paste
¼ cup thyme
2 cups flour
2 tsp baking powder
1 ¼ cup water
Oil for frying (vegetable or canola)
FOR THE DIPPING SAUCE
½ cup mayonnaise
½ cup ketchup
1 tsp mustard
1 tsp hot sauce
FOR THE FRITTERS
In a large bowl, mix everything together except the flour, baking powder, and water.
In a smaller bowl, mix together the flour and the baking powder.
Add the dry ingredients to the large bowl, stir, and then add the water slowly.
Preheat a pot with oil, a few inches deep, over high heat.
Scoop tablespoons of the batter into the hot oil (don't over-crowd them, only fry a few fritters at a time) until golden brown on one side. Flip the fritters and continue frying until the other side is also golden brown.
Serve hot, with sauce below
FOR THE DIPPING SAUCE
Whisk all ingredients together until smooth and creamy.
NOTES
If you're a vegetarian or just can't find conch in your area, substitute the conch with a 15 oz. can of corn, drained.
Adapted from The Hobo Kitchen
Bahamian Boiled Fish
Bahamian Boiled Fish is a quick and easy breakfast dish typically made with a whole grouper simmered in celery, onions, potatoes, and spices and served with a side of grits. This dish is enjoyed year-round at large family gatherings and after church on Sundays, but is especially popular during Easter and Christmas.
INGREDIENTS
2 lbs grouper, with the bone (or other White Fish)
Juice of 2 limes
Salt and pepper, to taste
2 yellow onions, thinly sliced
2 stalks celery, thinly sliced
1 clove garlic, minced
1 tsp ground thyme
1-2 tbsp butter or margarine
1 tbsp whole cloves
¼ goat pepper, scotch bonnet, or habanero pepper
½ lb potatoes, peeled and thickly cubed
INSTRUCTIONS
Season the fish with the lime juice and salt and pepper, to taste. Set aside.
In a large pot over high heat, combine two cups of water, the yellow onions, celery, garlic, thyme, butter, cloves, pepper, and the potatoes. Bring to a boil, cover, and cook for about 15 minutes, until the potatoes are almost done (just tender enough to push a fork through without breaking them).
Add more water if necessary. Add the fish with its juices and reduce the heat to medium-low. Simmer for about 10 minutes, until the fish begins to flake off the bone.
Add salt and pepper, to taste.
Serve hot with a side of grits or Johnny Cake.
NOTES
Add a little cabbage along with the vegetables if desired, or 2 sliced ripe plantains for some sweetness.
Adapted from Tru Bahamian Food Tours
Bahamian Guava Duff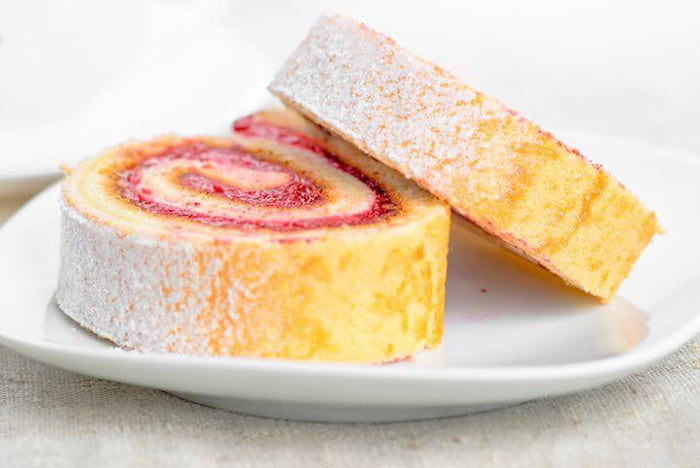 Spongy, soft slices of guava-spiraled dough are served warm with sweet butter rum sauce in the classic Bahamian dessert, guava duff. This authentic recipe is a little complex but completely worth the time. Remember that the key to having the most delicious duff is the rum sauce!
INGREDIENTS
12 fresh guavas*
1/2 cup sugar
1 tsp cinnamon
1 tsp ground allspice
4 cups flour
3 tsp baking powder
1 tsp salt
3/4 cups shortening
3/4 cups milk
1 egg, beaten
FOR THE BUTTER RUM SAUCE
1/4 cup butter
1 cup confectioners sugar
1 tsp boiling water
Dash of salt
2 tbsp rum
INSTRUCTIONS
Peel, seed, and dice the guavas. Strain, reserving the juice.
Place the guava in a saucepan with enough water to cover completely. Add the sugar, cinnamon, and allspice. Bring to a simmer and simmer until the guava is soft.
In a large bowl combine the flour, baking powder, and salt and stir well. Mix in the shortening. Add the milk and egg and mix well to form a soft dough. Knead until smooth.
Roll out the dough on a floured board.
Spoon on the cooked guava and spread evenly. Roll up the dough into a log with a guava spiral. Carefully seal the edges.
Wrap the dough in parchment paper and foil and tie tightly with kitchen twine. Place in a large pot of boiling water. Boil for about 1 hour.
Cut into about 1″ thick slices. Serve warm with the rum sauce.
MAKE THE BUTTER RUM SAUCE
Cream the butter until soft.
Gradually beat in the confectioner's sugar.
Add the boiling water, salt, and rum and beat until smooth and fluffy.
NOTES
If you can't find fresh guava, substitute with canned guava shells, guava jam, or frozen guava pulp. Be sure to adjust for sweetness!
Adapted from Our Caribbean Eats.
Bahamian Pineapple Tart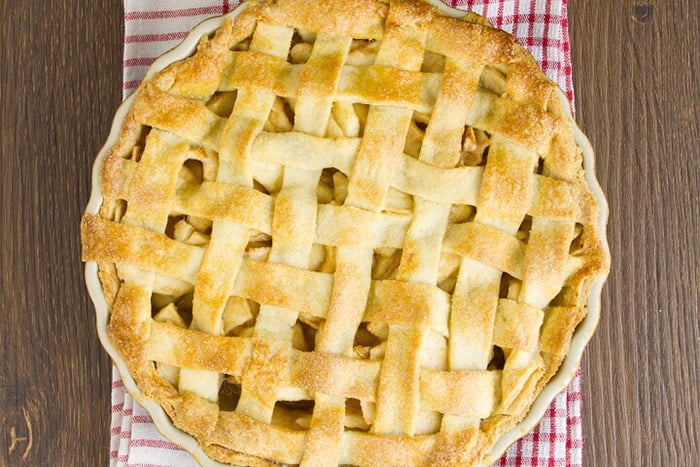 In this recipe for a local Bahamian specialty called pineapple tart, a soft pastry crust is filled with sweet pineapple filling and covered with a lattice top. If you want to give it a try yourself, we promise that it's easy as… pie!
INGREDIENTS
4 cups fresh crushed pineapple
1 1/2 cups sugar
1/2 lb. margarine
6 tsp. baking powder
6 cups flour
1 egg
1 cup cream
1 1/2 cups sugar
INSTRUCTIONS
Add pineapple & sugar to a saucepot and simmer together on medium heat for 15 minutes, then set aside.
Add flour to a mixing bowl with salt, baking powder & 1 cup sugar.
In the middle add egg, margarine, cream & mix well until a ball of dough is formed.
Turn on lightly floured board & knead.
Divide dough in half, roll out portion & line a well-greased pie pan (standard size). Fill with pineapple mixture.
Roll out remainder of dough & cut into 1/2 inch strips.
Lay pastry strips across to form a criss-cross pattern.
Bake at 350 degrees F. for 1 1/2 hrs. or until golden brown.
Adapted from Bahamas Gateway
More On The Bahamas