Summer vacation season is just around the corner, and we're already dreaming about days on the beach with cocktails in hand. But if coastal escapades aren't in your near future this year, you can at least toast the season with these delicious Caribbean cocktails. So we've gathered our favorite recipes to brighten your staycation. These recipes are filled with plenty of rum, lush tropical flavors and some legendary origins.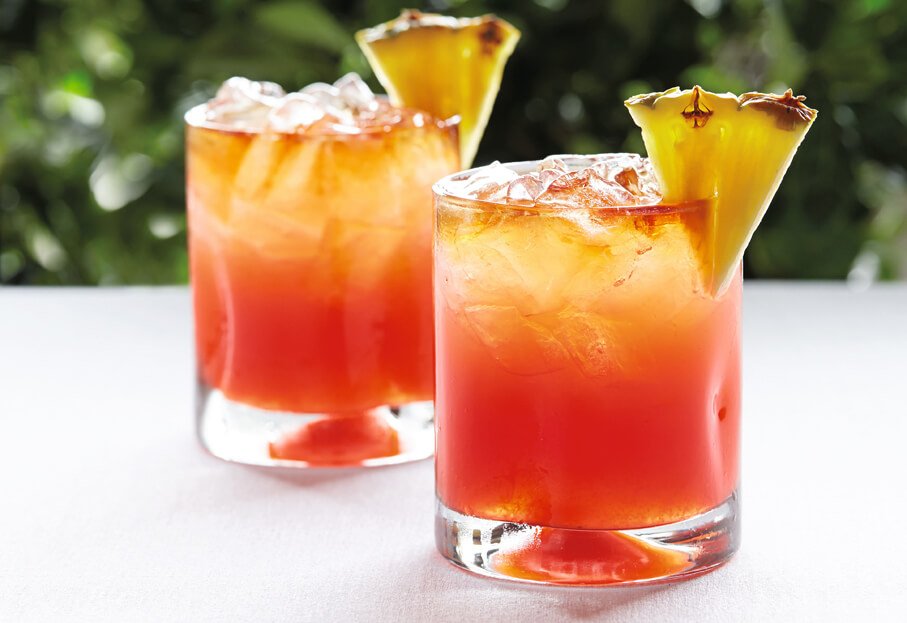 Recreate a perfect sunrise with this sun-kissed twist on a Bahamian classic. The drink rose to prominence during American prohibition, when the Bahamas became a key rum-smuggling outpost. And it's rumored to be named after famed dancer, the original "Bahama Mama" Dottie Lee Anderson. There are many ways to remix this cocktail. But the mix always includes coconut rum with some pineapple juice and grenadine syrup to create its signature sunshine ombre. This recipe offers an unexpected kick with the addition of a little coffee liqueur for extra deep flavor.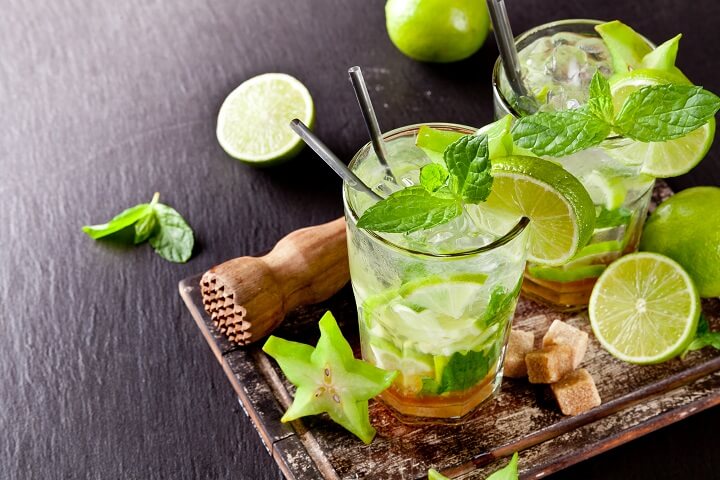 The true origins of this magical brew still remain a mystery, though theories abound from thirsty pirates in the 1500s to a stroke of inspiration from a bartender at the famed Havana watering hole, La Bodeguita del Medio. No matter where it came from, today's mojito provides rum-laced refreshment wherever it goes. This recipe sticks to the cocktail's classic combination of rum, mint, lime and a little sugar. Though feel free to toss in your favorite tropical fruits for a fun twist, like this festive passion fruit mojito version.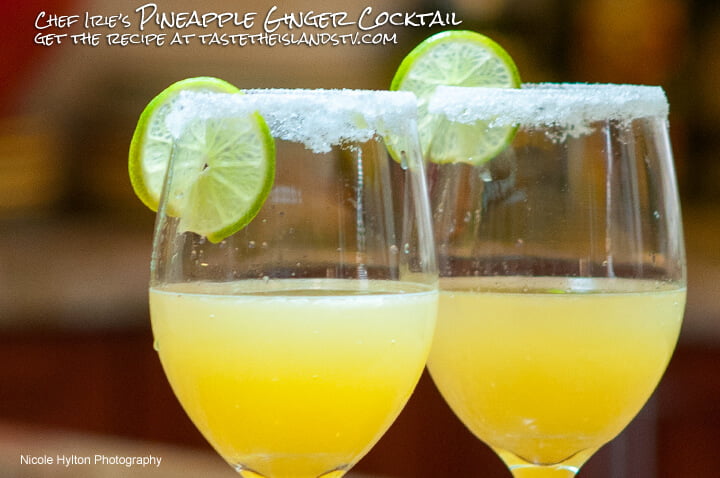 Who says cocktails can't be good for you too? We love this fruity concoction by popular Caribbean food advocate, Chef Irie. He creates a homemade pineapple and ginger simple syrup. Both ingredients have great anti-inflammatory effects (though the sugar may undercut its healthiness quite a bit). Regardless, the syrup proves delicious in this recipe, combining the homemade goodness with dark rum and a squeeze of fresh lime.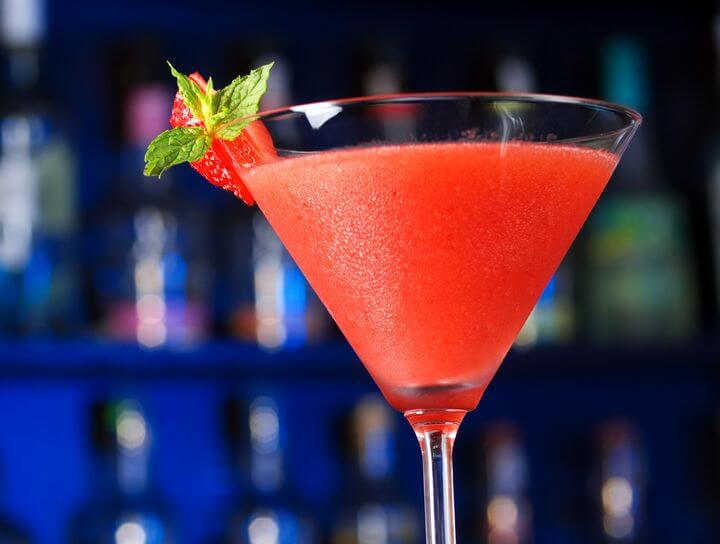 Cuba's cultural gifts to the world loom large, but perhaps nothing proves tastier than its inventive cocktails, like the classic daiquiri. Legend has it that this particular brew has roots in the Spanish-American War when, out of gin, American engineer Jennings Cox supposedly created this mix, and named it after the small village of Daiquirí. This concoction provides the perfect balance of sweet, sour and booziness, and proves adaptable in endless ways. We love this version, which introduces sweetness with maraschino cherry liqueur.
No one quite knows for certain what's in this iconic Bahamian cocktail, first created in the 1960's by Emily Cooper, a.k.a "Miss Emily" of the infamous Miss Emily's Blue Bee Bar in Green Turtle Cay. The original recipe still remains an intensely-guarded family secret today. Though sharp tongues have figured out the high notes: a mixture of rum, apricot brandy and pineapple juice. Though you can only try the real thing at Miss Emily's, this recipe offers a delicious alternative, with a cherry on top.
Summer is full of holiday celebrations. But perhaps our favorite is the National Piña Colada Day, held every July 10th to celebrate the national drink of Puerto Rico. The origins of this classic Caribbean cocktail remains heavily disputed. At least two San Juan locations lay claim to its invention: the legendary Restaurant Barrachina and Caribe Hilton Hotel. If you can't make it out this year to Old San Juan, try this delicious version with plenty of pineapple slices.
Read More About Caribbean Cocktails: