,In South Florida, for many Caribbean chefs and restaurateurs, serving island cuisine is both their life's passion and their main money-maker, but their daily grinds came to a screeching halt at the onset of the COVID-19 outbreak. Not only did the quarantine completely shut down the local restaurant industry, it shut it down during the height of the busy season. Though restaurants and events are slowly emerging from a forced hiatus, much remains uncertain for proprietors as they navigate new health concerns to protect their customers. In addition, all restaurants in South Florida are still capped at 50 percent capacity by local ordinances.
So what does going out for Caribbean food look like now, in the age of social distancing? We talked to some Caribbean chefs and business owners in the area about how the COVID-19 pandemic has affected them personally, and the uncertainty they see going forward.
Stand The Heat | Butter Flakes Bakery & Grill
Harry Sinclair, the owner of Butter Flakes Bakery & Grill in Tamarac, honed his culinary chops in the jerk pits of Montego Bay, Jamaica. After moving to Queens, New York, in 1979, he owned and operated a successful Jamaican restaurants. In 1999 he moved to Florida and, he says he "opened the first Jamaican restaurant in Coral Springs." Since then business has been booming. "We could barely keep up with traffic in and out of the store every night."
Of course, Butter Flakes Bakery, his latest venture, has been hurt by the COVID-19 shutdown. Even though he has retained his staff and kept up with bills, the dining area "isn't really making any money." As a solution, every Friday night they have been setting up a food trailer in the parking lot and selling jerk chicken, pork and lobster. Though this has been the source of much of Butter Flakes' revenue lately, the move has prompted a different set of challenges in negotiating around the city's health regulations. The problem is not a failure to social distance—they have taken the proper precautions—but lack of a permit. This issue is one of the many that cities and small businesses have been navigating as they move to implement new social protocols.
Main Event | Catering CC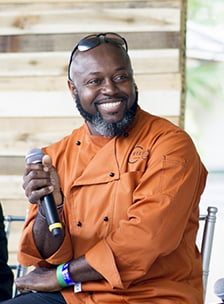 As the chef and owner of Catering CC, a full-service catering company based in Boynton Beach, Winston Williams specializes in "classical cuisine with a Floribbean twist." Growing up in the U.S. Virgin Islands, his family instilled in him a deep passion for cooking. Since opening in 2000, Catering CC has relied on social gatherings like weddings, graduation parties, and festivals—most of which have been cancelled or postponed this year due to COVID-19. Since the state started phasing out of quarantine, this lost business has not come back. "People need to feel comfortable," Williams says, "and it doesn't seem like they do yet."
While Williams acknowledges it is "a big hill to climb" for the catering industry, he sees the effects of the pandemic, for him, as both a "blessing and a curse." Teaching people to cook has always been a calling for him, and he is actively seeking avenues to pursue this passion, including developing more educational programs through his YouTube channel, Catering CC. Despite these new professional challenges, this period has emphasized the importance of giving back to the community he caters to. Responding to the rash of graduation ceremony cancellations, Williams recently organized a donation of 200 party meals to families with 2020 graduates in Palm Beach County. Each family received a meal designed to feed six to eight people, and priority was given to those in economic distress.
Street Eats | Island Boyz Conch Shack
Founded by brothers Benny Dieudonne and Romeo McPhee, and their cousin Callex Louis, the Island Boyz Conch Shack is a staple brand in the South Florida food truck scene. Offering traditional Bahamian cuisine like conch salad and fritters, the Boyz' commitment to fresh ingredients and authentic flavors has earned them a large following, from Palm Beach County to Miami. Prior to COVID-19, they regularly did large events with about 10 other trucks, drawing upwards of 1,200 people for food, fun and mingling. However, like the vast majority of outfits in the restaurant industry, their business has been hampered by the quarantine and social distancing measures.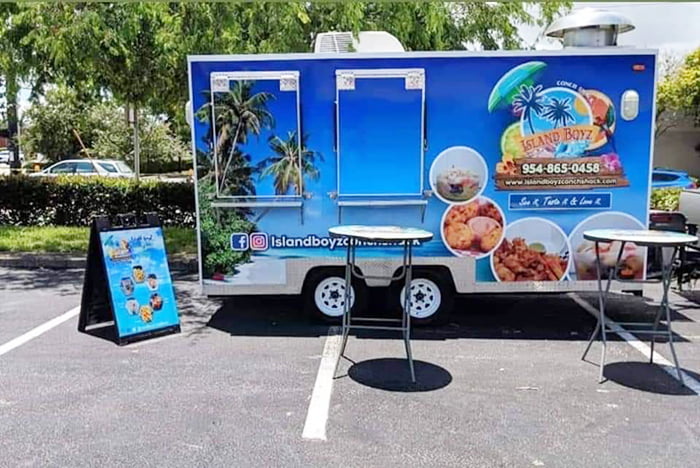 Since Florida started phasing out the quarantine, "we're doing better than most food trucks, thanks to our fan base,"says co-owner Romeo McPhee. Because they are so well known, "we've been trying to help out other food trucks, inviting them to small happenings locally." These events, however, look very different from pre-COVID-19 events. Instead, "people order and wait in their cars," explains McPhee. They also place markers on the ground to maintain social distancing, and do not take cash. The uncertainty, the coming hurricane season, and the cancellation of almost all South Florida festivals this summer is all the more reason "we appreciate our followers, fans, and loyal customers."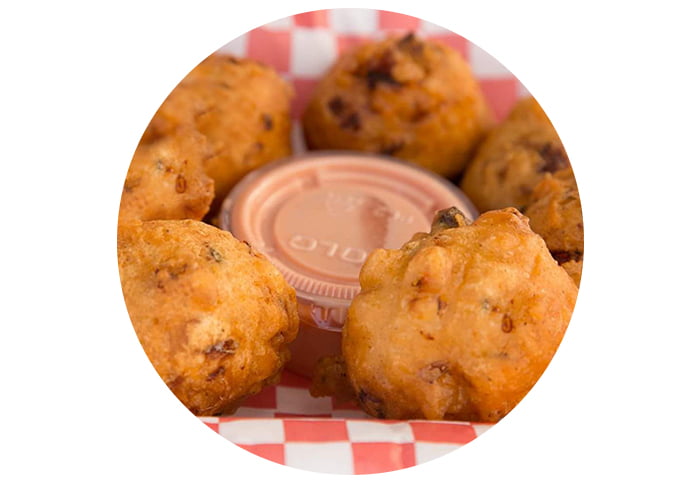 More on Caribbean Chefs: