Writer: Monique McIntosh | Cover Image: Juan Luis Perez
The global art world converges again in Miami this December, for the highly anticipated annual Miami Art Week (December 4-10), anchored by Art Basel Miami, one of the most celebrated shows on the international art fair calendar.
THIS YEAR, a talented roundup of visual artists from the Caribbean and diaspora are claiming their spot in the limelight and writing a new chapter in Caribbean art. Here's our list of this year's stand-out contemporary Caribbean artists:
Juan Luis Perez: Miami, Cuba
Exhibiting: Red Dot Miami Art Fair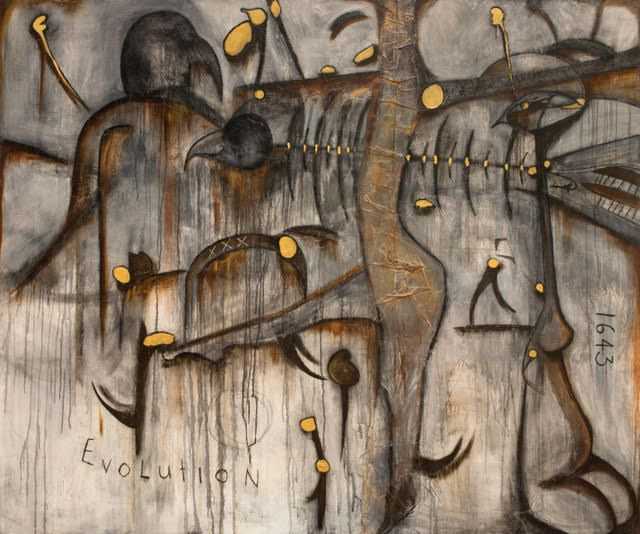 With geometric angles, furious script and splotches of color, Perez, a Cuban-born, Miami-proud artist, seems to attack his broad canvases, conveying a fierce energy as acrylic, charcoal, resins and even newspaper sheets slam together in unexpected ways. "I love monochromatic tones and rough, dynamic strokes," says Perez, "and I enjoy turning the spatula into the biggest protagonist of my work."
The abstract, rebellious approach comes naturally for the self-taught artist. It's a similar spirit to artists who influenced him, like Julian Schnabel, Antoni Tapies and fellow Cuban José María Mijares, a friend
and mentor.
Perez will be showing pieces from his latest series, Fragmented Reflections, which continue this thread, reflecting on "the evolution of our defense mechanisms in a society that lacerates us more and more."
Nyugen Smith: Of Trinidadian and Haitian parentage
Exhibiting: Prizm Art Fair
nyugensmith.com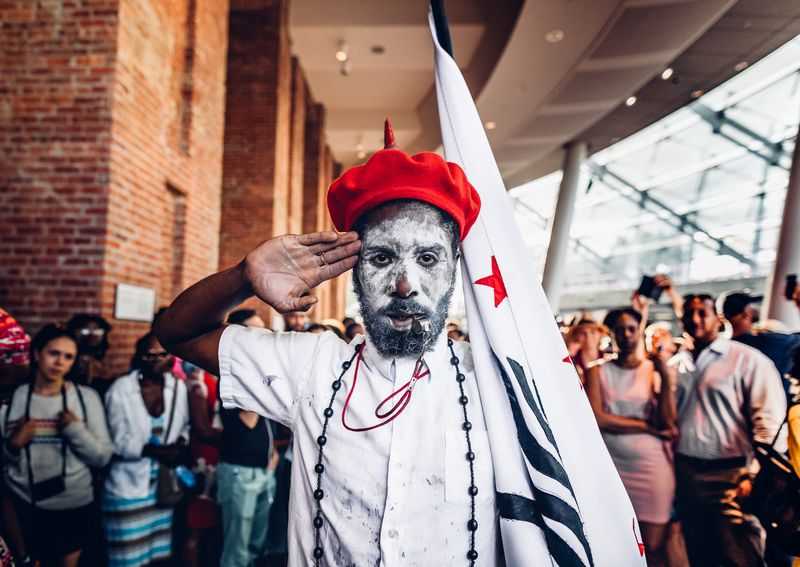 Born in Jersey City, NJ, this artist has undergone a figurative and literal odyssey into his Caribbean heritage, exploring his inherited identities through mixed-media art, sculpture, installation and performance. His collages and assemblages offer a pastiche of the region's iconography steeped in folklore and colonization, but reimagines them, breaking down their undercurrents in startling ways.
Describing his creative relations with the Caribbean, "I would have to say that it's less about a Caribbean perspective that has influenced my work, and more about my experiencing the Caribbean, with its folklore, performance, festival culture, landscape, ways of using language, and
histories that have informed my practice."
Sheena Rose: Barbados 
Exhibiting: Prizm Art Fair
sheenaroseart.com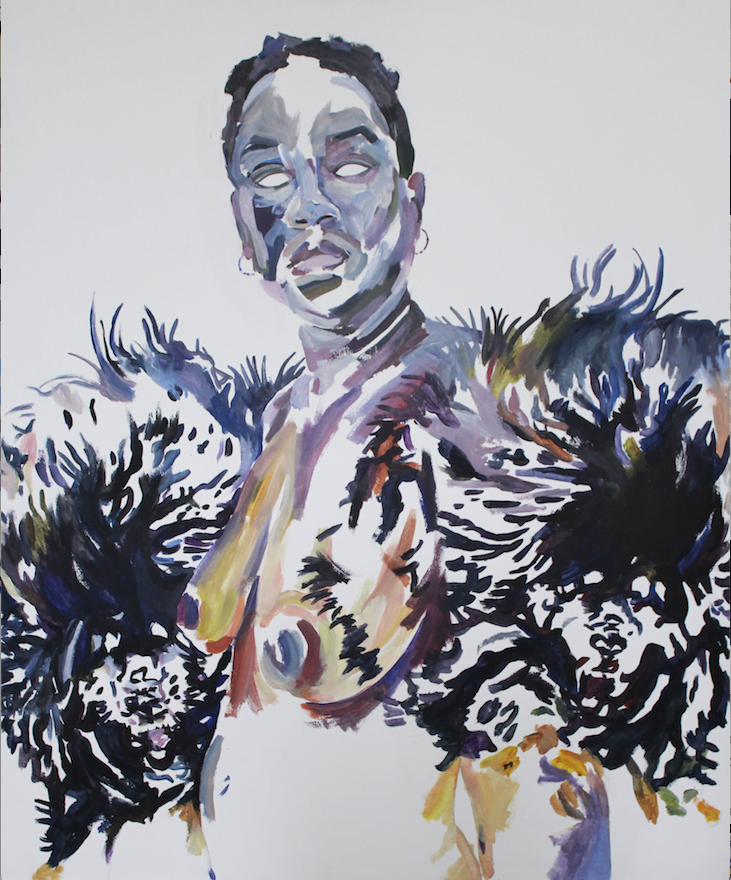 The future of Caribbean art shines particularly bright in the glittery neon works of this young mixed-media artist. Though a classically-trained painter and illustrator, Rose often engages in the mediums and aesthetics of this internet-loving, global age, from her animation and digital collages, to her galactic performance art series on Instagram.
Her popular Sweet Gossip series seems to borrow the sardonic sensibility of memes for a cheeky take on Bajan pop culture. Her unique approach has already attracted international attention, with shows and performances at the Museum of Contemporary African Diasporan Arts (MoCADA), Queens Museum, Turner Contemporary and Residency Gallery.
Her work however, always finds its way home, carving out a Caribbean space within a global context. "I can't help [but] to reflect and see myself in many spaces," says Rose. "I am from the Caribbean. I can't help [but] see if I am similar or very different when I travel."
Deborah Jack: St. Maarten
Exhibiting: Prizm Art Fair
deborahjack.com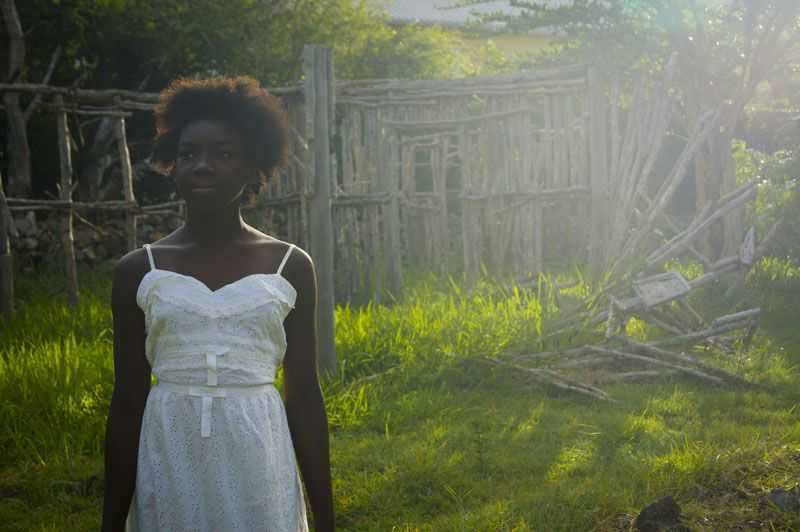 Nothing's more Instagram ready than the dreamy landscapes and seascapes of the Caribbean, but there's no digital filter to reveal the complex histories that linger under the surface. We see haunting glimpses of these memories in the work of St. Maarten artist Deborah Jack. Working with audio visual installation and photography, Jack captures the beauty of the tropical flora and clear blue sea, but always finds a way to undercut these images, questioning their simplicity.
Her Bounty black-and-white photo series shows the snowy piles of pure salt collected in the Bonaire Salt pans – depicting the beauty of this valuable commodity, while echoing the landscape's unique connections to slavery. In her video installation "the water between us remembers…," sinister soundscapes play over a young girl's idyllic prance through the lush countryside. She carries blood-red Poinciana blooms with her, which Jack describes as invoking both "the wounds of history combined and the beauty of regeneration."
Terry Boddie: Nevis
Exhibiting: Prizm Art Fair
terryboddie.com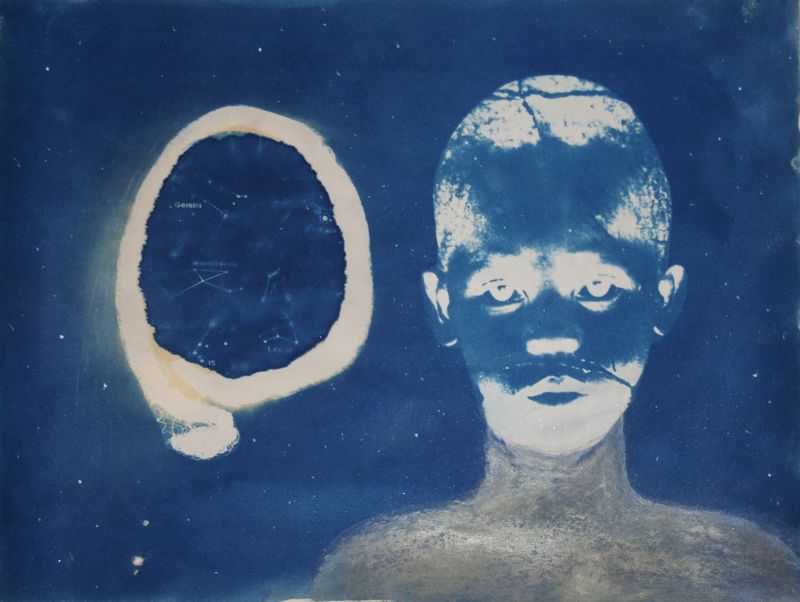 The photography and mixed-media images of this Nevis native always feel up close and personal, offering intimate insight into the shifting cultures of the Caribbean and his adopted hometown, New York City. In his photography portrait series, the individual comes first – whether capturing quiet moments of neighborhood life in New York in romantic gelatin and silver, or chronicling the back-breaking work of Cuthbert Clarke, one of Nevis' last remaining coal men. The same sentiment also drives his more experimental mixed-media work, as ghostly snapshots of
school-boy faces loom over a painterly cosmic landscape.
"The Caribbean has always been the groundation for my creative process," notes Boddie. "Its geography, its history, my memories of place and time, are all elements that infused my work from the beginning."