Children's book author Ayana Crichlow with her illustrator / daughter Makeda Brown
Ayana Malaika Crichlow is a Trinidadian-born freelance writer, author, blogger and poet. Her articles can be seen on platforms like HuffPost and Thrive Global. Her two most recent accomplishments include her self-published poetry book "Iridescent Illuminations of a Black Madonna" and her self-published Children's Book "Leopold the Leopard Learns to Love is Coat".
We caught up with her to learn more about the children's book she produced with her young daughter, and how she wants to help kids through her writing.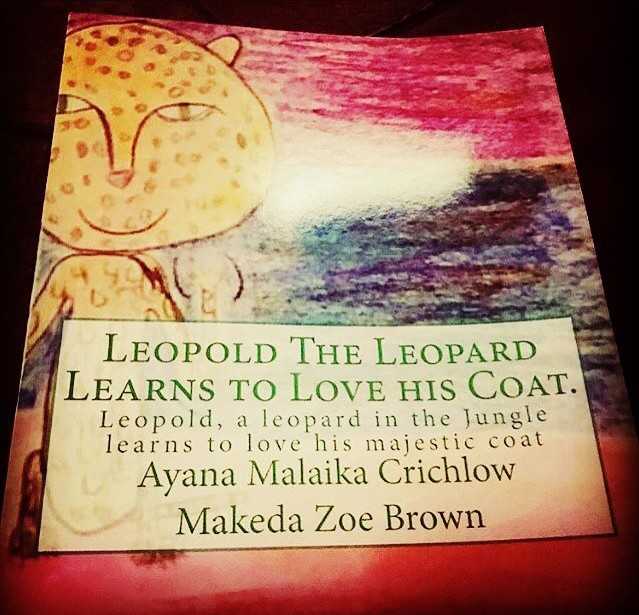 IO: Tell us about your current project,  "Children's Book: Leopold the Leopard Learns to Love his Coat"
Ayana: It's a book about a leopard that does not see his own special beauty but others can. Written by myself and illustrated by my 14 year old daughter, the book concludes with him learning to see his own beauty.
IO: What was the motivation behind creating this book?
Ayana: I wanted to share the life lessons I learned later in life with a younger audience in a simple manner. I believe humanity's hope lies in the future generations. If they learn to love and embrace themselves and others at an early age then the future can be limitless in the way of unity.
IO: Who will this book appeal to the most?
Ayana: The Book is primarily for the ages 1-3 but I think the lesson is pertinent to all ages.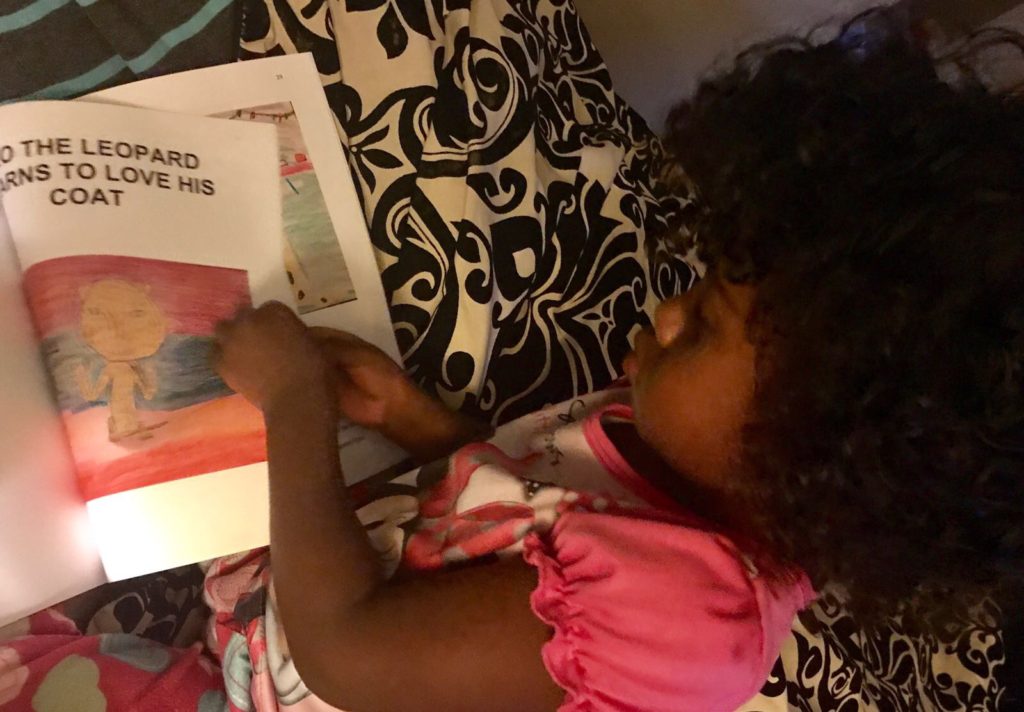 IO: What will readers enjoy most about "Leopold the Leopard"?
Ayana: The benefit of the book is it's entertaining while teaching a very important lesson of embracing ourselves and our differences.
IO: How long have you been writing children's books?
Ayana: This is my first self-published Children's Book but it was written about 3 years ago, I only now just mustered the courage to publish. I was attracted to this area of expertise because I adore children and I wanted to contribute positively to the generations to come.
IO: What sets "Leopold the Leopard" apart from any other children's book?
Ayana: I think the life lessons I share and the charming manner that I share them in are what set me apart. I use animals to teach the lessons because I did not want to exclude any ethnicity. I don't think the lessons shared in the book and in the books to come are commonly shared.
IO: What have been some of your greatest challenges on this project and where would you like it to go?
Ayana: The biggest challenge has been bringing the Book to the children all over the world. Promotions and marketing are not my strong points. It would be a dream come true to be on the Best Seller's list. To see the book accepted warmly by the children and parents. To see the book's and the series' characters come to life in an educational daily cartoon about love and inclusion is the ultimate goal.
IO: Is there something particularly interesting about how this book was made that our readers might like to know?
Ayana: The Book was illustrated by my 14 year old daughter and it was a pleasure collaborating with her and seeing her creative juices flow. At the book's completion seeing her gleam with accomplishment was quite touching.
IO: How can readers learn more about you, "Leopold the Leopard" and any future projects?
Ayana: The Book can be purchased on Amazon.
My Social media accounts are –
Instagram: https://www.instagram.com/malaikacrichlow24/
Facebook: https://www.facebook.com/Ayanamalaikacrichlow/?ref=bookmarks
Website: https://www.colourmecaribbean.com/
IO: Anything else you'd like to add?
Ayana: I would like to highlight that this was an absolute labor of love and implore that if you have kids or cousins, grandchildren, nieces and nephews between the ages of 1-3 please check out this little book on self-love. It will be worth it.