Organizers of the 2017 Third Horizon Caribbean Film Festival (Jason Jeffers center)
In 2014, production company Third Horizon created the award-winning documentary "Papa Machete", a short film about a master of the mysterious martial art of Haitian machete fencing, also known as Tire Machèt, a beautiful dance animated with deadly weapons. The film screened at Sundance and more than 30 film festivals worldwide. It is currently hosted at NationalGeographic.com and has garnered 1,000,000+ views online.
Jason Fitzroy Jeffers, Executive Producer at Third Horizon, was born in Canada and raised in Barbados with a Bajan mother and Montserratian father. He is a storyteller in film and in the written word. Island Origins sat with him to learn more about his upcoming event, the September 28 – October 31, 2017 Third Horizon Caribbean Film Festival. Films and events will be hosted at O Cinema in Wynwood and Perez Art Museum in downtown Miami.
INTERVIEW
IO: What is Third Horizon Caribbean Film Festival?
Jason: It's an annual weekend showcase of the best in cutting-edge Caribbean film, art and music. This year it takes place at Pérez Art Museum Miami and O Cinema Wynwood.
IO: You're the first to be successful, at least in South Florida, with this type of project. You've had Time Warner, The Knight Foundation, and now The Perez Art Museum of Miami as active supporters. Not bad company to be in! What was your motivation to do this?
Jason: The world is eager to hear the stories of the real Caribbean, and there are several emerging filmmakers in the region and its diaspora who are eager to tell them. Third Horizon was created to empower and celebrate these adventurous storytellers, to create context for their work, and to connect them with the audiences, production support and resources needed to take their careers to the next level.
IO: Who is the audience that should be interested in seeing this project?
Jason: Third Horizon aims to reach both cinephiles of the Caribbean diaspora, as well as those outside of the culture who are eager to see its stories told with the nuance they deserve.
cinephile /ˈsinəˌfīl/ (noun): a person who is fond of motion pictures.
IO: What will attendees come away with after attending the Third Horizon Caribbean Film Festival?
Jason: I describe a great film as an empathy bullet, as it provides viewers with a glimpse into a person, a community or an issue they might shy away from otherwise, one which they previously understood through a limited view. A great film brings community together, and allows people to see themselves in a whole new light.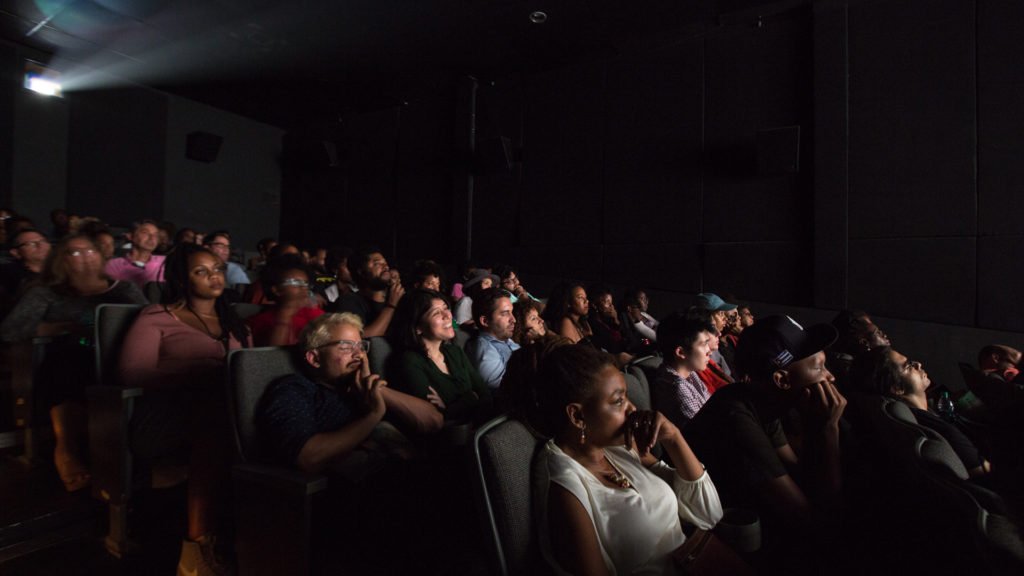 IO: How long have you been in film production and what attracted you to it?
Jason: As a former journalist, I'm committed to telling little-known or untold stories with a degree of nuance and insight they have previously lacked. These days, nothing travels faster than filmed entertainment. It's a truly powerful way to bring the stories of the region to the world.
IO: What sets you apart from any other film festival in South Florida, or anywhere else for that matter?
Jason: I would like to believe that Third Horizon's curatorial vision is one that engages both a Caribbean audience and eager filmgoers who are somewhat unfamiliar with the region, its diaspora, and its stories. The Caribbean is one of the most culturally diverse regions in the world, and we select our films to reflect this. In so doing, I believe we've created a festival that reflects the region and our evolving world in ways that we especially need to take note of right now in a historical moment fraught with so much racial tension.
IO: What have been some of your greatest challenges in getting people to buy into the film festival?
Jason: There is a preconceived notion that Caribbean films do not have high production values, and therefore can't hold a candle to mainstream, big-budget productions. This is far from true, and each year we're seeing more quality productions coming out of the Caribbean. Our biggest challenge is to dismiss this notion, and give audiences a new appreciation for what Caribbean film can be and is quickly becoming.
IO: What does success with this project look like to you?
Jason: Currently at Third Horizon, we show a weekend of 10 feature films, screening each film once. A successful edition of the festival would be one in which several films are sold out, and audience demand is such that we are required to host return screenings of these particular films.
IO: Some of your filmmaker participants have gone on to phenomenal success. Tell us about them.
Jason: In the year since hosting the inaugural edition, we've seen the creatives featured at the festival go on to bigger successes. Last year, we featured emerging Bajan visual artist Sheena Rose in a solo gallery show entitled "Black Obeah." She's since been profiled in the New York Times. We were also one of the first festivals to screen the film "The House on Coco Road" about one family's experience of the Grenada revolution. It has since been distributed by Ava DuVernay's ARRAY and can be found on Netflix. Finally, we showed Trinidadian director Vashti Anderson's film "Moko Jumbie" as a work in progress film last year to a private audience, a process through which Anderson got feedback from the audience about crafting her final edit. The completed film recently world premiered at the celebrated LA Film Fest and returns to Third Horizon 2017 for its Miami premiere at Pérez Art Museum Miami.
IO: Where can readers learn more about the Third Horizon Caribbean Film Festival?
Jason: thirdhorizonfilmfestival.com
Instagram: instagram.com/thrdhrzn
Twitter: twitter.com/thrdhrzn
Facebook: facebook.com/thirdhorizonfilmfestival