Writer: Carolyn Guniss | Photography: David I. Muir
South Florida-based real estate developer Krishna "Kris" Persaud dreamed that one day he would own a cricket team. In July 2017, his lifelong love of the sport along with the considerable resources he had acquired, led him to purchase Jamaica's national team, the Tallawahs, through his company Worldwide Sports Management Group.
Ask Persaud about the game of cricket or the players, and his words quicken and excitement bubbles in his voice. An avid fan of this third most popular sport in the world since his childhood in Guyana, he believes his acquisition of the Jamaica Tallawahs is the all time largest cricket investment for an owner from the United States. Like any businessman, he wants to see a return on his investment.
A member of the fledgling Hero Caribbean Premier League, The Jamaica Tallawahs will continue to be based in Jamaica, but each season the team is scheduled to play a few games at Sabina Park on the island, and a few games at Central Broward Regional Stadium in the city of Lauderhill, Florida.
Persaud's due diligence when making the team investment included striking a deal with Broward county, whose International Cricket Council-sanctioned stadium had rarely been used for the game. His plan for promotion would begin by building excitement and growing the cricket fan base in South Florida.
Going forward, he aims to attract an international cricket audience, a goal that requires the infrastructure to properly accommodate major television broadcasters at the facility. In his agreement with the county for long term use of the stadium, he has committed to modernizing it's technology, and to marketing the games that will be played there to West Indian hotspots in New York, Toronto and London.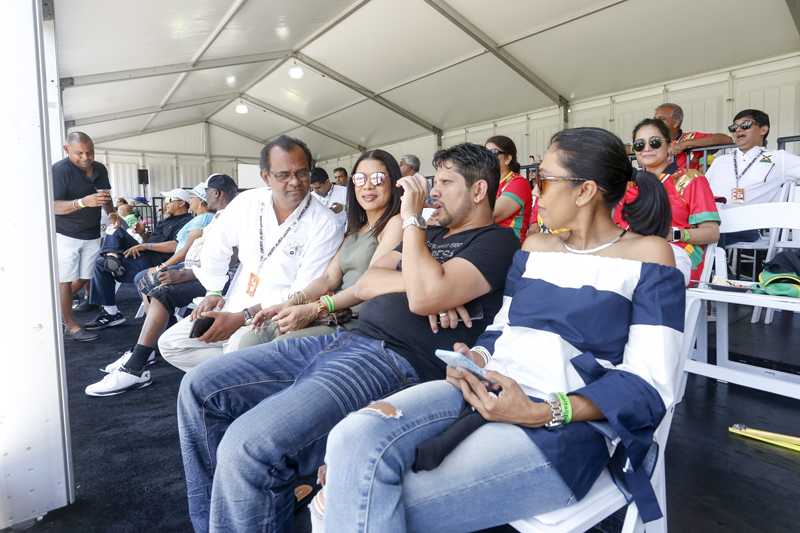 In June, when the partnership with Worldwide Sports began, Broward Commissioner Dale Holness, one of the architects of the deal, observed, "Broward County has now stepped onto the international stage. Games will be televised back to the countries of the visiting teams, which will showcase Broward County for tourism and economic opportunities."
Lauderhill didn't end up with a cricket stadium that meets international regulation by chance. City mayor Richard Kaplan watched his first cricket match in 2002 at the Queen's Park Oval in Trinidad and was instantly hooked. As the West Indies battled India, a discussion arose about Florida bidding for a Cricket World Cup. Lauderhill built the Central Broward Regional Stadium in hopes of hosting the 2007 games, but it didn't happen and cricket never really took hold in the region – until now.
"We have a lot of work to do," Persaud said. "My long-term goal is to build cricket in America." Cheers to Mr Persaud for stepping up to the challenge.