For first generation Caribbean-Americans, navigating their island roots can be tricky and filled with so may questions. Why does my family eat the food we eat? Why do my parents speak the way they do? What does it mean to have a cultural connection to a place I've never seen? We may not have all the answers for our kids, but we do have stories — beautiful, technicolored children's books that celebrate what it means to be from the islands. Fill your child's bedtime with colorful Caribbean wonder with these inspiring new children's books by Caribbean and Caribbean-American authors.
For Pure Childhood Glee: Islandborn, by Junot Díaz (Author) and Leo Espinosa (Illustrator)
From Pulitzer Prize-winning author Junot Diaz, Islandborn tells the story of little Lola learning about her native Dominican Republic. When she's asked at school to draw her home island, Lola can't, because she doesn't remember what it was like. So she goes a journey, asking her loved ones about their memories. She learns about the beauty of the DR, and its tragic history under dictator Rafael Trujillo. Learning about her history, good and bad, is crucial says Diaz. The story also mirrors his own experience leaving the DR at 6 years old for the U.S. "Young people are far more sophisticated than any adult gives them credit for," said Diaz in an NPR interview. "It allows her, in some ways, to connect to her family more deeply and to herself, and ultimately leaves her far more — at least in my mind — leaves her in a better place than she was when she started."
For Sports Fans: The Field, by Baptiste Paul (Author) and Jacqueline Alcántara (Illustrator)
The world's favorite game is captured in all its glory in this book written by St. Lucian-born author Baptiste Paul, who beautifully blends in his native French creole into this light-hearted story. The story follows two siblings as they rouse their community—family, friends, and the local fruit vendor—for a pickup soccer (futbol) game. Boys and girls, young and old, players and spectators come running—bearing balls, shoes, goals, and a love of the sport. Perfect for little sport fans, the book is also a celebration of Caribbean Creole culture and close-knit communities. The story is a personal one for Paul. As a child, the soccer field "was the place where I was the happiest — the place where the hardships magically disappeared and where Creole came to life."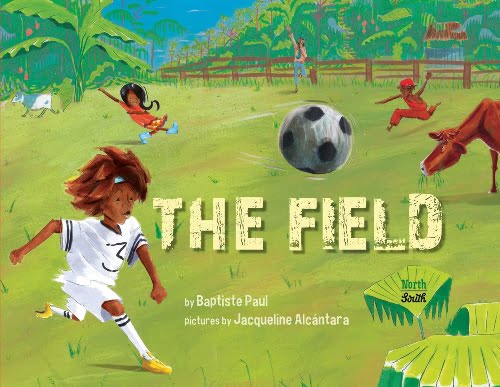 For Kids With Big Dreams: Turning Pages: My Life Story, by Sonia Sotomayor (Author) and Lulu Delacre (Illustrator)
In America they say dreams do come true, and it can for little American girls with deep island roots. Just ask Supreme Court Justice Sonia Sotomayor. Born in The Bronx to Puerto Rican parents, Sotomayor shares her life story in this inspiring book Turning Pages. The first Latina Supreme Court Justice, she shares how the love of books inspired her as a child. Books helped young Sotomayor to connect with her family in New York and in Puerto Rico, to deal with her type one diabetes diagnosis, to cope with her father's death, to uncover the secrets of the world, and to dream of a future for herself in which anything was possible. Keeping true to her Puerto Rican roots, the book is also published in Spanish as Pasando páginas: La historia de mi vida.
For Kids Learning To Love the Skin They're In: Boonoonoonous Hair, by Olive Senior (Author) and Laura James (Illustrator)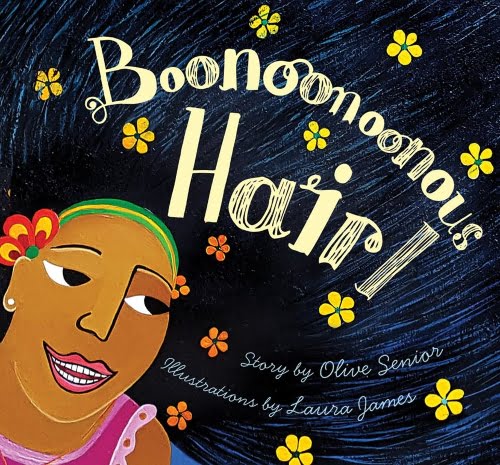 Children with big beautiful hair know well what it takes to take care of it. Now they can see their hair celebrated Boonoonoonous Hair by Jamaican-born author Olive Senior, a Commonwealth Prize winner. With beautifully illustrated pictures by the acclaimed artist Laura James (the team that created Anna Carries Water), a young girl learns to love her difficult-to-manage, voluminous and boonoonoonous hair. The book is set to release in 2019.