Fashion entrepreneur Cholla Williams is always on the go. As the founder and owner of Covered by Grace African Designs, the Jamaican native constantly travels around Africa searching for unique traditional fabrics and talented tailors to create her one-of-a-kind, custom pieces. Balancing contemporary textiles with modern silhouettes, her clothes have become to go-to for fashion lovers looking for authentic African sensibility. She also curates works by jewelry designers from across the continent, including Ghanaian jewelry designer Aphia Sakyi, whose pieces have been rocked by pop star Janet Jackson (which are also available from Williams' collection). Covered by Grace will also be hosting the fashion presentation at this year's Grace Jamaican Jerk Festival in South Florida. We spoke with Williams about launching her brand, her commitment to creatives across the Diaspora, and the lessons she learned along the way as an entrepreneur.
Describe your fashion brand's central style. What makes your design approach unique?
We use traditional African textiles to make contemporary pieces. Our clients are sophisticated, professional individuals who love their African roots and are looking for ways to incorporate their heritage into their wardrobe. We also offer pieces that are truly representative of African tailoring craftsmanship. There is no one in the world who can read an African fabric like an African tailor. They're reading the fabric design first, and understand how to preserve the textile's authenticity and how to make it pop as a garment.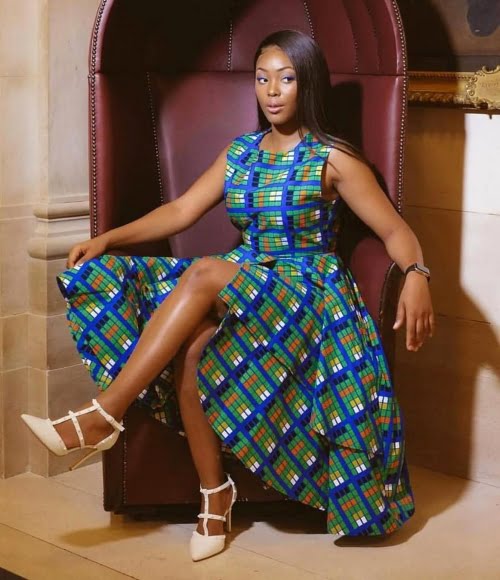 What inspired you to start your own label?
My company was inspired by a trip I took to South Africa. I met many young women professionals like myself who were concerned about bridging the gap among the Diaspora, and how we can do business to tie the two sides together. And I found surprising that, as we spoke about business, everyone was engaged, but the moment we switched and started talking about our blackness, I found that it was uncomfortable for them to talk about. I soon understood that they were still challenged about how their identity in the corporate world. How we can show pride wherever we are? We came to a consensus that if there is one thing everyone loves about Africa, it's their fabrics. How rich the colors look on our skin tones, and what the different prints represent. After that conversation, I wanted to figure out how I can encourage my daughters to feel a part of their history. Coincidentally I had bought a few pieces for myself, When I got back everyone wanted them. I saw the joy and pride it brought to their faces, touching fabrics that were authentically made in Africa. This idea that I'm wearing something beautiful from the motherland. It was out of that joy that I saw an opportunity.
Describe your company's model. What main fashion products do you offer?
We are a full service company, focusing on creating one-of-a-kind pieces for our clients. When designing custom pieces, we meet with clients face to face. We take measurements, choose fabrics, and create the designs together. We get those designs made by tailors in Ghana and Senegal. Once the final design is complete and sent back to us, mindful of our clients' timelines, we do personal fittings with each client, and make adjustments here for final alterations. That's the level of service we provide from a clothing standpoint. We do have some read-to-wear pieces available on our website. But that's probably five to seven percent of our business. We primarily focus on custom design, mostly formal or semi-formal. The ready-to-wear pieces are more on the casual side.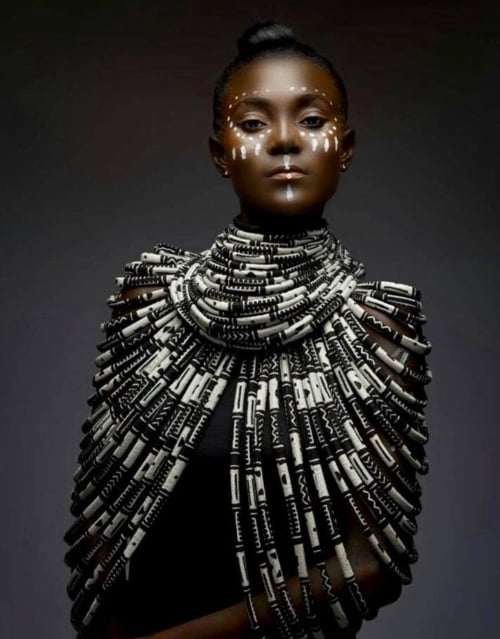 How do you attract potential consumers?
We have a very intense marketing strategy. A lot of our business comes from word of mouth. Our reputation for great customer service and open communication has driven a lot of business for us that way. But we also do a lot of targeted social media marketing. I know exactly who my clients are and what they're looking for. My corporate experience really helped in this matter. We're very proactive and strategic in our business, so we can market appropriately. We're already thinking way ahead about potential seasons where our designs would be in high demand, like Christmas or Black History Month. We know what works for us and what doesn't, and that's allowed us to streamline our energies both online and face-to-face.
You also have a corporate background as a business consultant. What useful corporate skills were you able to bring to your own company?
I know how to handle my resources, and know not only how to get customers and employees, but also how to retain them. I also value understanding my strengths and weaknesses. I know what it takes to be profitable and what my margins need to be, but I'm not an accountant. So learning how to lean on individuals who support you is so important. The key isn't to just own a business, but how to truly operate one. I know when to reach out for help, and find those with expertise I don't have. It's particularly important to reach out to others in the Caribbean community and across the Diaspora.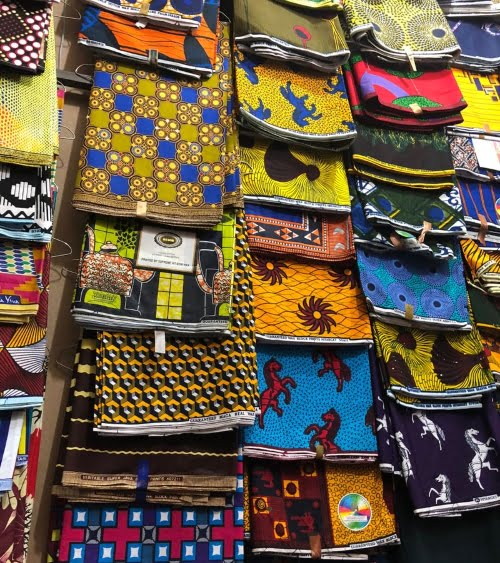 What were the most valuable lessons you've learned from your business?
I've learned when life hits hard, hit back. That's carried me through this process and through life in general. No matter what obstacles you face, it's important to find a way to carry on. And passion never dies, and I've learned to let my passions drive my work. I'm constantly thinking about how do I tap into my passion, and how do I move from passion to profit. How do I turn my love for my culture into a business?
What also drives me is giving back. We're always looking for ways to not just look out for ourselves, but also look out for others. Every year we've given back to children. This year we've sent a number of kids back to school both here and in Jamaica. We're also gainfully employing talented African artisans who can now stand on their own two feet. There's nothing more gratifying than that.
Most rewarding part about your business?
I've been in corporate America for over 20 plus years, but nothing compares to the joy of being able to give back. I love helping clients create a design that belongs to them and that honors their heritage. I love being able to take care of my team, and I love knowing that because of me, my tailors' children are going to school. That because of me, their craft can be celebrated. It's really what I live for. This is not just another business venture. I'm driven by passion and authenticity.