In recent books, four writers—an architect, an artist, an academic, and an acclaimed chef—each reflect on their Caribbean roots and realities. These diverse authors share deep perspectives on the human and historical tapestry of the region for both visitors, and those returning "home," to enjoy.  
Urban design and Cuban spirit: the resilient interiors of Havana Living Today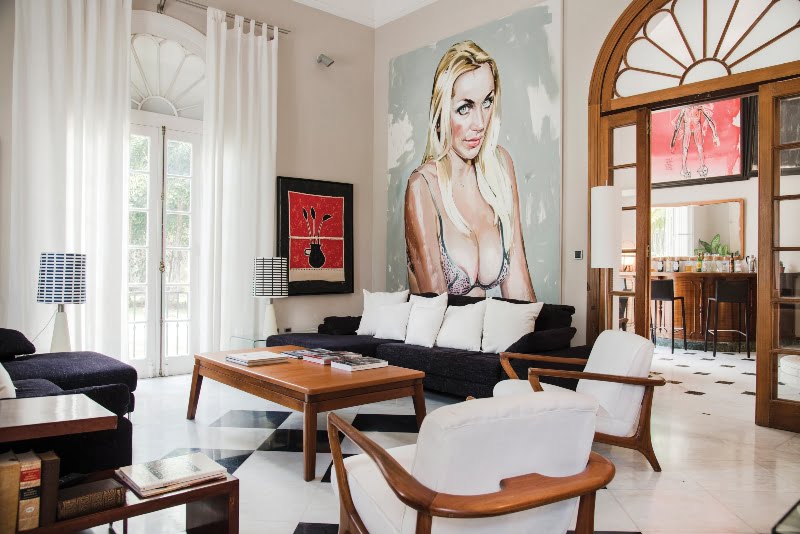 Of all the Caribbean nations, Cuba remains fascinating in a very individual way. On this island, you can find countless tales of human creativity in the face of adversity. For the traveler curious to explore the urban interiors of Havana, author and architect Hermes Mallea's recent Havana Living Today provides an eye-opening journey into the enduring creative spirit within the city's neighborhoods. The people's resilience is expressed in the way every type of material or item is well-preserved and well-repurposed. Havana Living Today allows the reader to observe a Cuban inventiveness that reflects both an unmistakable national identity and a strong awareness of cultures beyond the island.
The author began his compilation of interior photos in 2011, researching an array of stylish Havana houses brimming with personality. These homes had been made beautiful despite the island's economic hardships and isolation. Art collectors, expats, lawyers, painters, businessmen, fashion designers, musicians, and schoolteachers welcomed him into spaces that reflect a vivid personal dimension.
The author's exploration reveals locations like the high-style abode of the Norwegian Ambassador, mansions used as VIP rentals, and the home studios of Cuba's artistic elite. Along the way, a kaleidoscope of architectural and interior design styles—from Beaux-Arts classicism and Art Deco to eclectic revivals and International Style modernism—unfold. Through their work, Mallea and Havana-based photographer Adrian Fernandez offer an intimate tour through stunning rooms and lush gardens.
Serving it straight up in We Fed an Island: The True Story of Rebuilding Puerto Rico, One Meal at a Time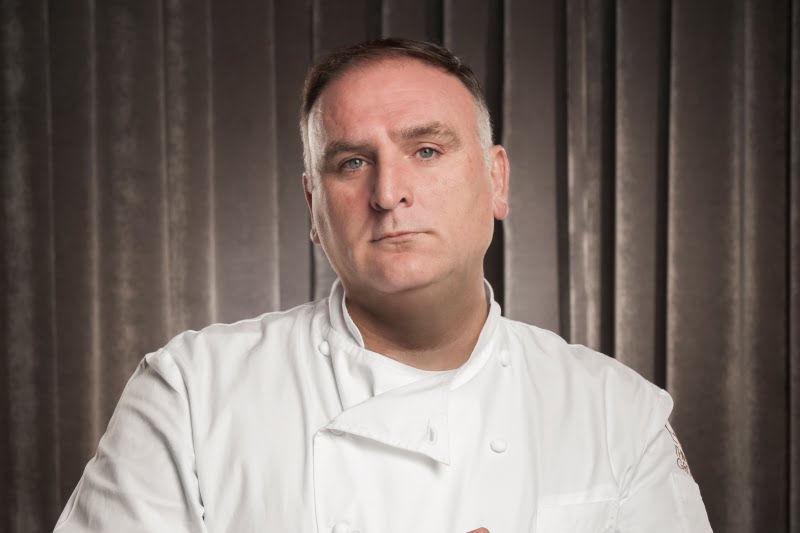 The stark images of hurricane-ravaged Puerto Rico—devastated landscapes and communities, humanity devoid of food, water, shelter or basic means of survival—still have the power to shock. The catastrophe in the wake of 2017's Hurricane Maria immediately spurred chef José Andrés to take action. He placed himself in the heart of the devastation, delivering desperately needed nourishment to hundreds of thousands of Puerto Ricans.  
Andrés arrived in Puerto Rico from the mainland just four days after Maria swept through. His raw, immediate and visceral account of those post-hurricane days resonates still and seems likely to stand out as a testament to both caring and uncaring responses.
Drawing on the chef's intensely personal recollections of his weeks on the ground, We Fed An Island becomes both a searing and uplifting account of how a network of community kitchens brought about real change.
Beyond mass media and misconception: The Rastafari Movement: A North American and Caribbean Perspective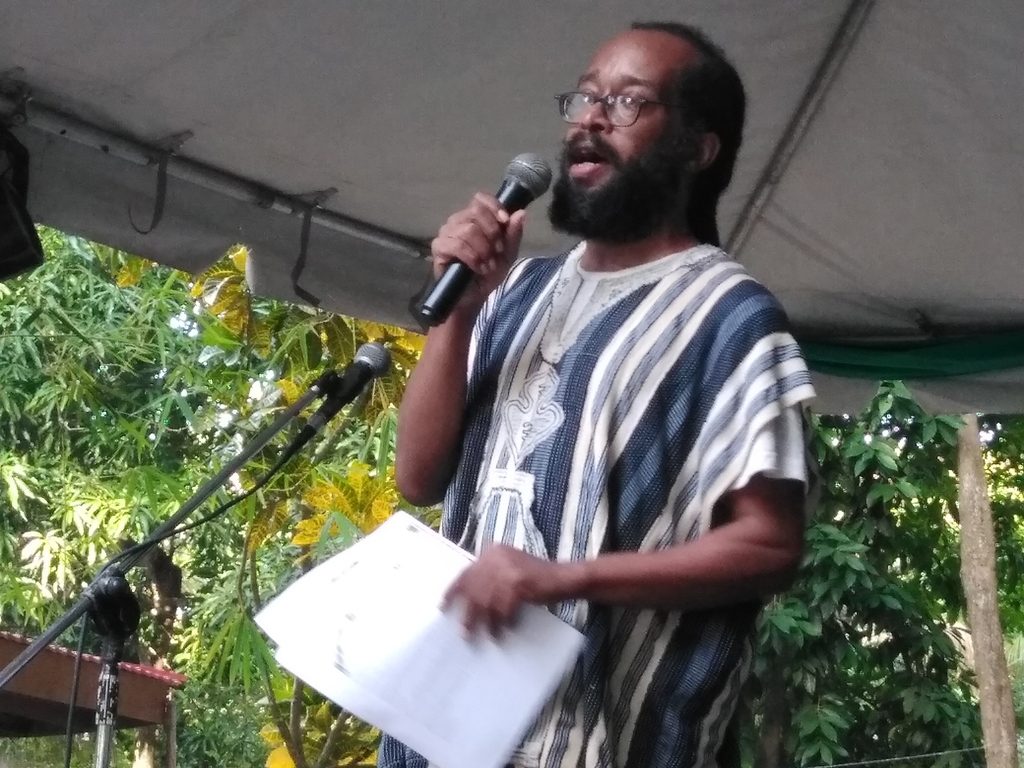 Mass media and tourism have commercialized many historic Rastafari figures. As a result, consumers, particularly in North America and Europe, often remain unaware of the deeper significance behind those images that are now a part of mainstream consciousness.  
Jamaican author and academic Michael Barnett's recent book The Rastafari Movement provides a useful tool for understanding the complexity of Rastafari. Some of this is an accounting of well-known figures such as Marcus Garvey, but much also is a careful presentation of lesser-known figures and events. Barnett also lays out the various influences in thought and practice reflected in the lifestyle of a particular "house" or "mansion" of Rastafari, expanding the reader's awareness as to why practices will vary among Rastafari communities inside and outside of Jamaica.  
As he is careful to point out: "…this Rastaman is a self-built, unaffiliated adherent, which means that in reality, I am an outsider in regards to all of the mansions of Rastafari, not being a member of any specific one." Through this lens, he delivers an in-depth account of the movement from its Ethiopian origins to its development and growth in the past century.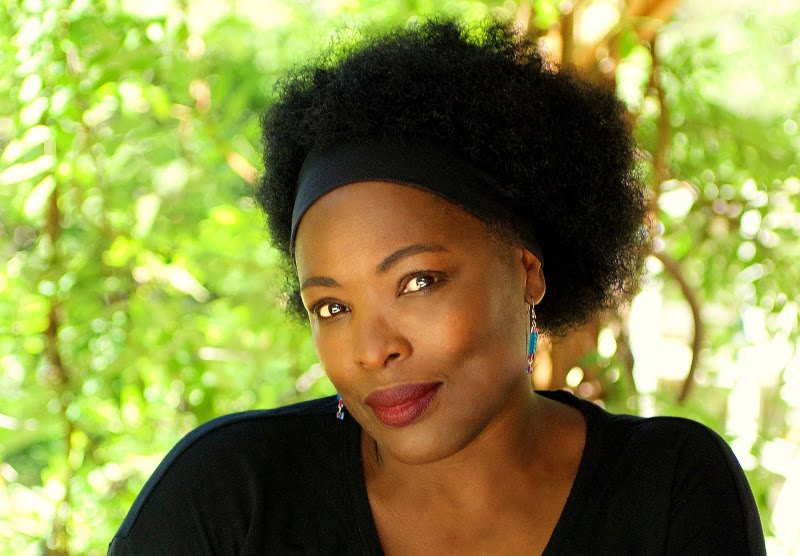 Within minutes of starting Katia D. Ulysse's novel—with settings in contemporary Haiti and America, and characters caught in the aftermath of Haiti's earthquake of 2010—the reader is drawn deep into an intricate tale of family and relationships across cultures. The tensions that play out are triggered directly by the earthquake, and by the heroine's troubled past.
The central character, Jacqueline Florestant, is an educator living in the U.S. and is married to a former marine suffering from PTSD. The uncertainty about her parents' fate in Port-au-Prince, drives Jacqueline to return to her childhood home in search of answers. Her quest turns into a dark passage of deception, desperation, and death. Her only consolation lies in her love for her young daughter.
As the novelist explains her main character's journey: "I wanted a story that explores the dynamics of forced separation. I was also interested in exploring the plight of war veterans. I wanted to write about a love relationship between a war veteran and someone from a country wrought with violence and instability." She also wanted to explore the huge class divide within Haitian society—another dimension that affects her character's re-engagement with her early origins. Jacqueline Florestant's route proves no easy one, but her story puts an individual face on the generalized social stigmas of Haiti.
More On Caribbean Books: