hearWhen your body and mind tell you it's time to take a break from the mundane stresses and strains of life, exploring a new place can provide the perfect opportunity for a reboot. Those seeking rejuvenation can discover a fountain of renewal along Jamaica's north coast. From the lush greenery of Port Antonio to the east, to the decadent spas of Montego Bay further west, we sought out the best health and wellness vacation experiences to recharge from east to west. Whichever locale you explore, you're bound to end your retreat energized and inspired for whatever comes your way.
Portland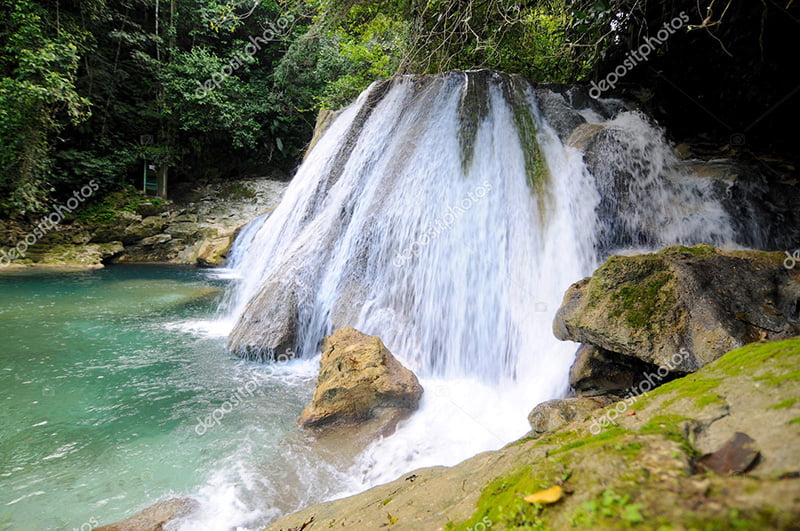 Known affectionately as "Portie" by locals, the parish of Portland remains an authentic slice of Jamaica, removed from the hectic vibes of the island's main tourist hubs. It doesn't hurt that the area is especially blessed with natural wonders—the heavier rainfall makes the land lush with thick rainforests that meld into lagoons and beaches. These features all combine to create a soothing natural environment that invites and inspires.
To Explore:
With a long stretch of coastline, Portland's beaches boast both high waves and smooth waters. Build your stamina surfing at Boston Bay and Long Bay—offering some of the best waves on the island. You can also rebuild your strength from battling the currents at the nearby Boston Jerk Center, the iconic spot for authentic and traditional jerk.
When you seek a spiritual reconnection to nature, you will be rewarded by trekking Portland's verdant trails. The stunning natural surroundings motivate movement, encouraging explorers to wander the lush hillsides of San San. Other beautiful sites to explore include Reach Falls, a series of tiered cascades that tumble from one jade-colored pool to the next. You can dive in some of the deeper pools, then continue on a half-mile hike up the river through the rainforest to Mandingo Cave. Exploring Somerset Falls provides another invigorating experience, where you follow a winding path through rich landscapes to the deep rock pools and natural caves where the Daniels River falls into a 20-foot deep pool.
To Stay:
Tucked away in the rainforests of San San overlooking the water, the chic Geejam Hotel provides the perfect place to escape. Though recently expanded, the hotel retains its boutique intimacy, and provides onsite snorkeling, scuba diving and freediving. No wonder the hotel has become a favorite getaway for international musicians like Drake, Alicia Keys, and John Legend, who come for creative inspiration at the hotel's villa and accompanying state-of-the-art recording studio nestled among the trees.
Ocho Rios and Runaway Bay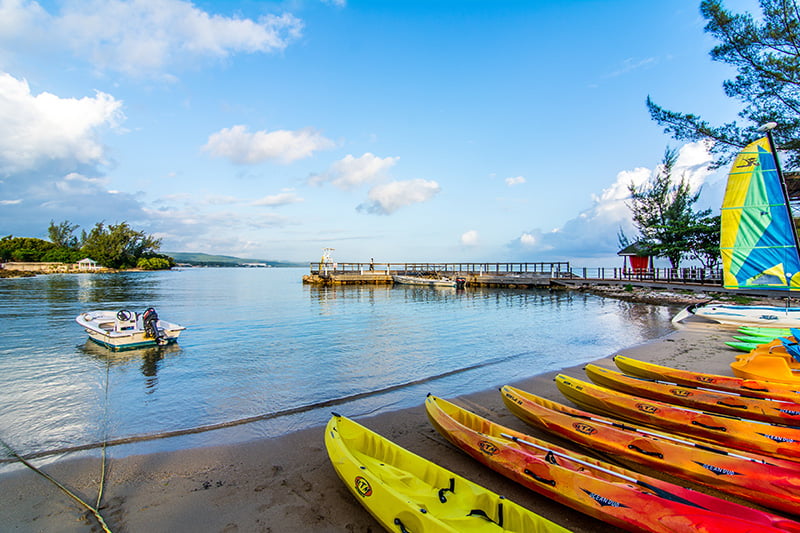 Amid the bustle of popular North Coast beach towns like Ocho Rios and Runaway Bay, one can still find enclaves of intimacy to reconnect with loved ones and take on new challenges together. For young families and couples, it's worth it to wander off the beaten path, away from the big resorts and commercial districts. At these new spots, they can discover something new and authentic about Jamaica—and about themselves.
To Explore:
If we are what we eat, then nothing satisfies the soul quite like the authentic and wholesome delights at the amazing Miss T's Kitchen in Ocho Rios. Tucked away just off the main thoroughfare, this memorable dining spot draws you away from the noise of the town into a rustic and welcoming dining space. In addition to classic Jamaican dishes, the restaurant offers fresh and healthy vegan fare. Think creamy coconut vegetable rundown and spicy chickpea curry.
To Stay:
Taking on new challenges feels easier when you're with a crew. And it feels extra luxurious at the Jewel Paradise Cove Beach Resort & Spa. This Runaway Bay property offers an invigorating health and wellness program that's ideal for group experiences. Take on the great outdoors with classes like water aerobics,  spinning, yoga, beach volleyball and soccer. Explore their nature trail hikes and join in on a little beach cricket. After a day testing your limits in the sun, nothing refreshes like their  on-site spa, featuring organic, plant-based treatments.
Montego Bay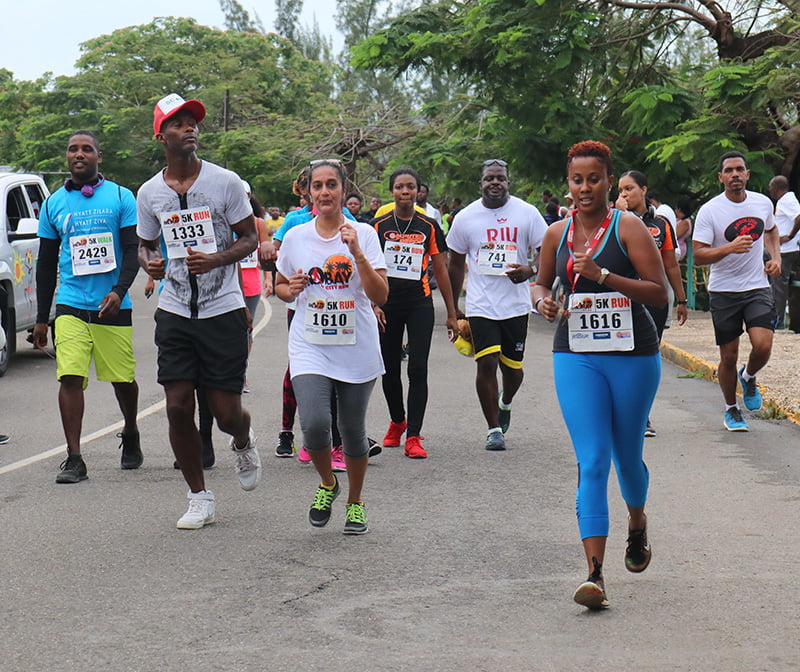 You may know Montego Bay as the ultimate destination for a chill vacation. It's the perfect place to spend days lounging on the beach, taking in the sun. But travelers and locals alike may not know the Second City's more adventurous side. The city is filled with heart-racing attractions and spas that will heal you up for the next escapade.
To Explore:
Get your bike shorts out. Avid cyclists from around the country and around the world gather for the ever popular Jamaica Reggae Ride—the extreme 3-day bike tour that runs from Negril through Montego Bay to Ocho Rios. If running for a cause is more your speed, check out the annual MoBay City Run, the 10K/5K event held every May to raise funds for local education. If you can't make it to these events, you can still find your adrenaline rush here any time of year. For example, try flying over the treetops on the popular zip line tour at the Montpelier Jungle Outpost, located just outside the city.
To Stay:
After an adrenaline-filled day, recover for your next adventure at the Irie Baths And Spa, located at the luxurious S Hotel. Their holistic wellness program takes inspiration from therapeutic treatments both old and new. Their subterranean marble plunge pools take inspiration from ancient Rome. Meanwhile, their modern kinetic energy therapy is designed to improve circulation. Guests can also sample other rejuvenative massages, using local ingredients. Think invigorating Blue Mountain coffee grounds for exfoliation and 100 percent cold-pressed coconut oil for that healthy glow.