Get into the swing of real Caribbean Jazz with Trinidadian trumpeter Etienne Charles. The Jazz star and his Creole Soul band comes to South Florida for their latest concert "Kaiso."
They will play live in concert at the Miramar Cultural Center on Saturday, Sept. 21, at 8 pm. The groups will play cuts from their latest album "Creole Souls." The record features a heady blend of classic New Orleans big brass with the pulsating island rhythms of calypso, reggae and compas.
Jazz Times hailed Etienne Charles and Creole Soul as "daring improvisers who delivers with heart- wrenching lyricism."
And the New York Times also praised Charles' unique sound as "clear and mellifluous, with a deep sense of economy, redolent of both Roy Hargrove and Chocolate Armenteros."
Creole Soul Meets Miramar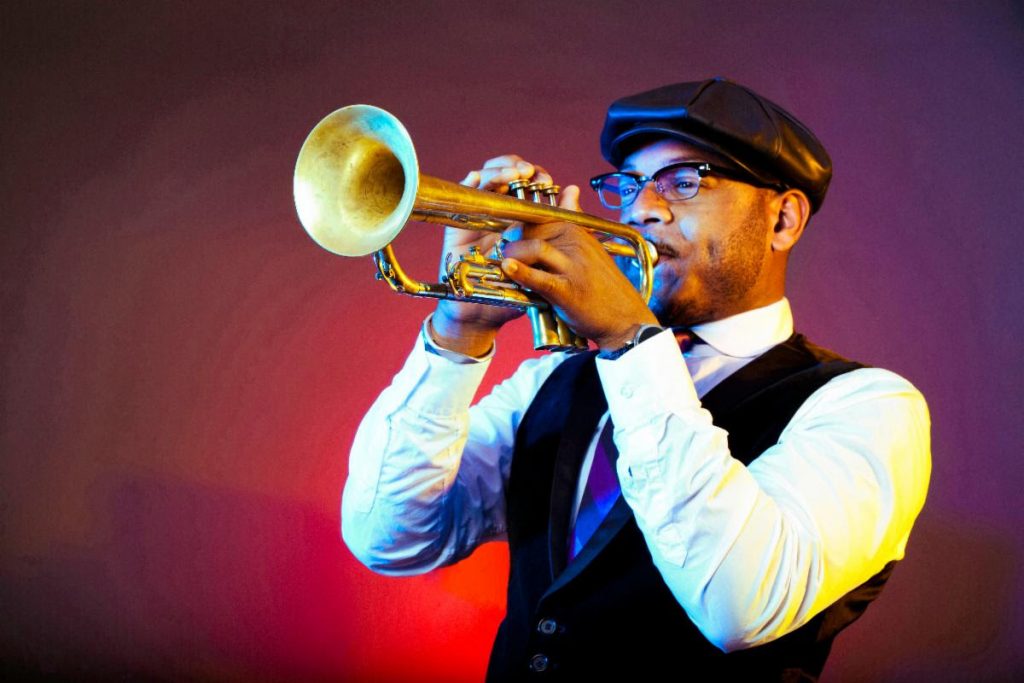 Hosted by Miramar Commissioner Maxwell B. Chambers,  the concert also celebrates the 35th anniversary of the Caribbean Riddims radio show.
"We are delighted to present such a talented musician as part of our anniversary celebration," says Eddy Edwards, co-host of Caribbean Riddims radio show. "Our audience marks a diverse mix from the islands. And the music of Etienne Charles is influenced by a variety of genres from the French, Spanish and English-speaking Caribbean, of which we all can relate and love."
Tickets for Kaiso – Eitienne Charles and Creole Soul in Concert are available at the Miramar Cultural Center Box Office, Ticketmaster and MiramarCulturalCenter.org. Guests can also purchase tickets by phone at 954-602-4500.
An after-concert fete sponsored by Miami-Broward Carnival will also follow the concert. This event is free to all concert ticket holders. The fete will feature DJ Survivor. The event also include carnival costume display, cash bar and Caribbean cuisine by "Sweet Hand Cathy."
More On Caribbean Music: