When it comes to preparing a meal, a beautiful presentation can make a dish taste extra delicious, just as much as any seasoning. With this in mind, we've gathered our favourite designer cooking tools and Caribbean Designer Tableware Accessories. Think stunning ceramics, textiles, and traditional cookware that will become the star of any kitchen. Filled with warm wood, colourful patterns, and traditional materials, these beautiful pieces will add authentic island vibes to any tablescape.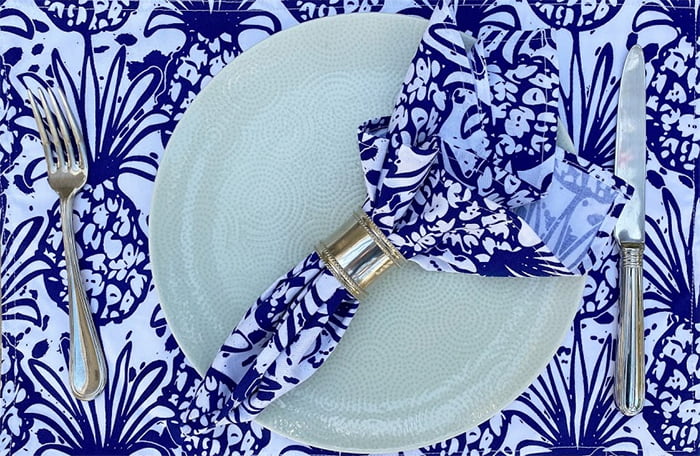 Bring the botanical wonder of The Bahamas to your tablescape with these hand-screened, vibrant placemats and napkins by Bahama Hand Prints. Founded by locals in 1966, the brand features both vintage patterns and new designs by Bahamian artists.
IMUSA Granite Mortar and Pestle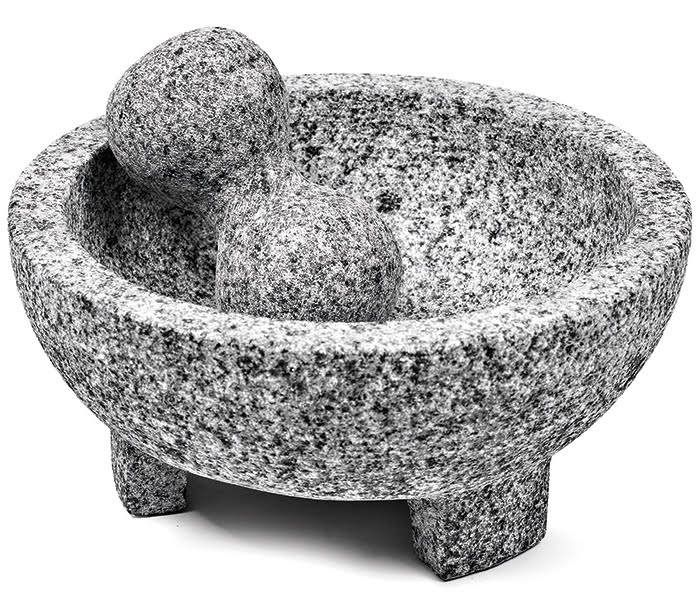 Add a little flavor the old-fashioned way with this traditional mortar and pestle, featuring an iconic shape used for thousands of years. The non-porous granite is perfect for grinding fresh herbs and spices.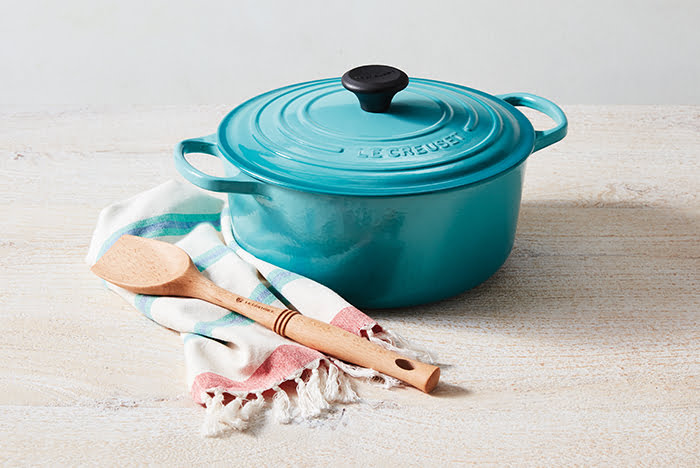 An island cookware ensemble isn't complete without a traditional dutch oven. This one by the premier French brand will become the crown jewel of any kitchen, especially in their classic Caribbean blue colorway.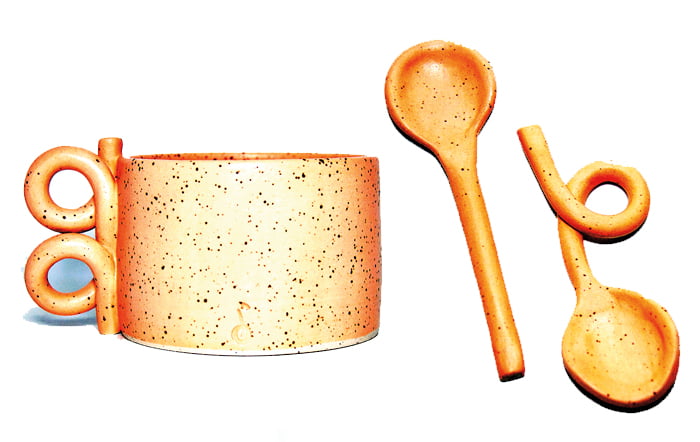 Weekday suppers feel extra special when served with these delicate and playful ceramic pieces handmade in Montreal, Canada by artist Gabriela García (originally from the Dominican Republic).
Traditional Caribbean materials like mahogany and cowhorn are transformed in this unapologetically modern cheese board and matching cheese knife by Haitian designer Christelle Chignard Paul. Each piece is handmade in her fair-trade artisan workshop. Available at: themarketplacenc.com
More Caribbean Designer Products: