Some songs take only a few minutes to come to fruition. But for Haitian-American artist Yanatha Desouvre, it took 30 years to create his latest release—a duet of the classic "Ne Me Quitte Pas," using once-lost recordings of his uncle, classic Haitian guitarist Daniel Coulanges. 
 This latest song has become a labor of love for Desourve, a musician, author and professor based in Miami. The project began with a surprised package in the mail—a lost video recording of his uncle performing a number of pop standards, including "Don't Cry for Me Argentina" and "Killing Me Softly."
The discovery marked the first time in decades Desourve heard his uncle, who passed away in 1989 at 28 of HIV/AIDS complications. "I was 11 years old when I last saw uncle Daniel alive," recalls Desourve. "When I saw the video, with each guitar string my godfather plucked, I cried and cried. My godfather was speaking directly to me with each and every guitar string he plucked. So I feel I've been called to do something to keep him alive through his music and education."  
This began a 4-year journey remastering these discovered tracks, raising funds through Indiegogo to complete the project. Celebrating his uncle's legacy, Desourvre is now releasing the final 18 songs on a new album "World's Finest." And their new duet "Ne Me Quitte Pas" has become the album's cornerstone. Incorporating his uncle's original music, he recorded his own addition at the University of Miami Frost School of Music's L. Austin Weeks Recording Studio.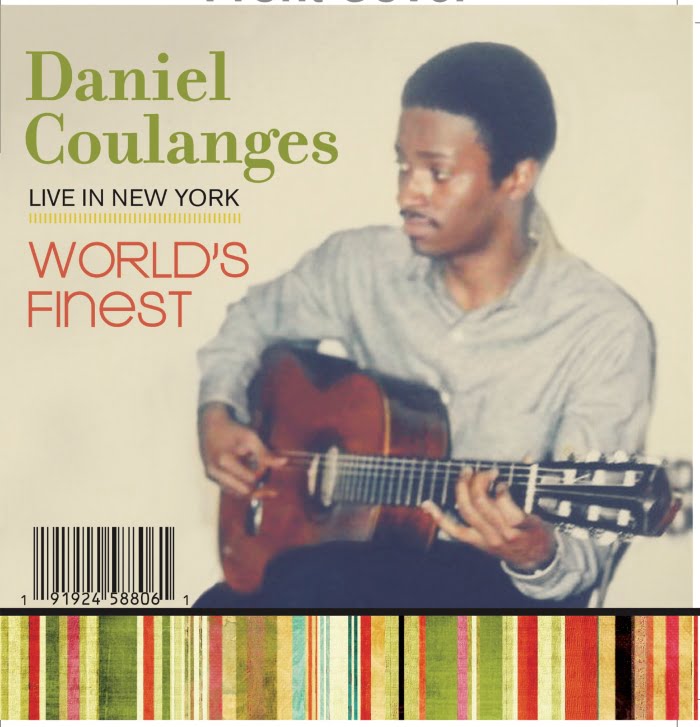 The album is now available and streaming on
iTunes, Apple Music
,
Google Play
, and Spotify. In honor of his uncle, all proceeds from the album will go towards the Daniel Coulanges Memorial Scholarship Fund.
More On Caribbean Music: