Writer Monique McIntosh | Photography David Muir
There's often an enormous gap between a brilliant idea and a tangible enterprise. Bringing your vision for a culinary venture to reality usually means accessing investor capital, obtaining licenses and permits, renting a commercial kitchen, and marketing your product or service. Now, thanks to pro kitchen hub – a new membership rental program providing entrepreneurs access to commercial kitchen space in fort lauderdale – it's become much easier to narrow the gap.
"We've created a network of culinary people," says Haitian-born chef and Pro Kitchen Hub co-owner Vicky Colas. "We try to be a bridge for our clients, giving them access to opportunities that they couldn't obtain on their own."
The 7400-square-foot facility is a veritable starter-kit for any gastronomic business, offering culinary and pastry kitchens, offices, cold and dry storage, and multipurpose rooms ideal for live demos and video shoots. Plus, everything is fully compliant with the required codes – an essential factor for companies applying for professional food-handling licenses and business insurance. Membership costs $24.95 an hour, for a minimum of 20 hours per month. The online portal also provides convenient scheduling for space, which is open 24/7.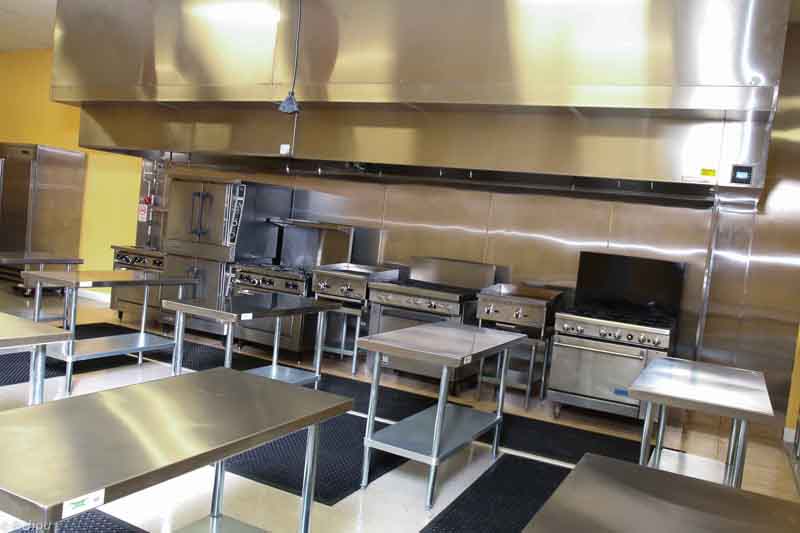 But Pro Kitchen Hub is far more than just a kitchen for rent, says Colas, who launched the company with partner Tommy Gilbert. The facility provides processing support for professional licensing applications, and connects its members with other helpful companies and business programs, like the start-up program at Florida International University, with whom they partner. They also conduct workshops to guide members in strategies and best practices from brand development to food cost management.
A Le Cordon Bleu-trained chef and caterer with 15 years in the business, Colas learned first-hand how difficult it was to find rental space and professional support for new food ventures. "I created this kitchen because I needed it myself, and I knew I couldn't be the only one," says Colas. "This kitchen takes away a lot of the hassles most chefs go through just to open a facility. With us, all they need is a great idea and the willingness to work, to take off."
The membership program currently has 60 companies. Many have already used Pro Kitchen Hub to launch their brands to new heights, like the popular TV personality Cynthia "Chef Thia" Verna and the "Happy Hour Chef," A. Patrick Thezan. The Buttercreamery Sweets Boutique shot there for their television feature on Cooking Channel series, Cake Hunters. Meanwhile, Now Burger is using the facilities to gear up the supermarket launch of their vegan burgers.
Observing this progress among members is the most rewarding part of Pro Kitchen Hub, says Colas. "Seeing them grow just puts a smile on my face. It reminds us no matter what we go through to offer our services, it's worth it. We feel blessed to be entrusted with that task."