Top 20 Best Ways to Enjoy Nevis
Enjoy Nevis: A mere 10-minute water taxi ride away from its bigger, more bustling sister island of St. Kitts, Nevis is a charming slice of Caribbean paradise that entices visitors with its legitimate, escape-it-all experience. Nature lovers won't find any sprawling, high-rise hotel development cluttering its landscape. Nor will relaxation seekers find maddening crowds triggered by mega cruise ships that unload hordes of people multiple times per week in town. And things like smog, packed beaches, traffic jams, and a hectic pace of life? All non-existent. As a result, the natural beauty and serenity of the destination work together to saturate the senses, allowing you to immerse yourself in the Nevisian R&R experience and walk away completely stress free.
In honor of the twin-island nation's 35-year anniversary of independence from Great Britain this year, I've compiled a list of 20 fun things to see and do in Nevis.
See the birthplace of Alexander Hamilton, George Washington's first Secretary of the Treasury who helped lay the groundwork for the financial, legal and political systems of the United States.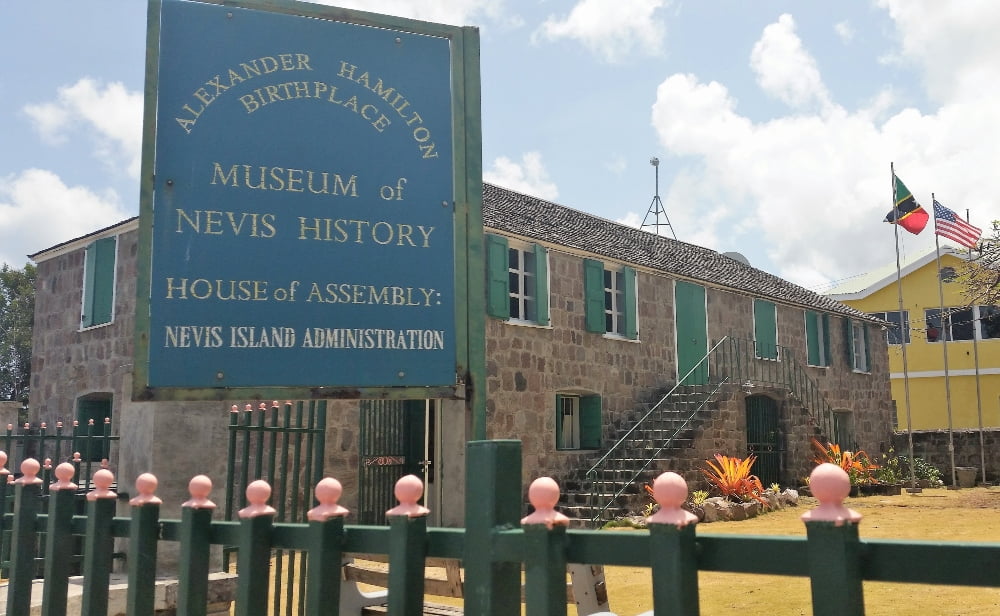 2. Walk through historic Charlestown. Browse local shops, visit the market, view Georgian-style buildings from the 18th and 19th centuries, and snap photos along the waterfront.
3. Look for the unique Egg Plant, an artful spiky bush covered in brown and white egg shells that is tucked away in the gardens of the popular breakfast spot Café de Arts. Be sure to ask one of the servers to tell you the story of how it came to be.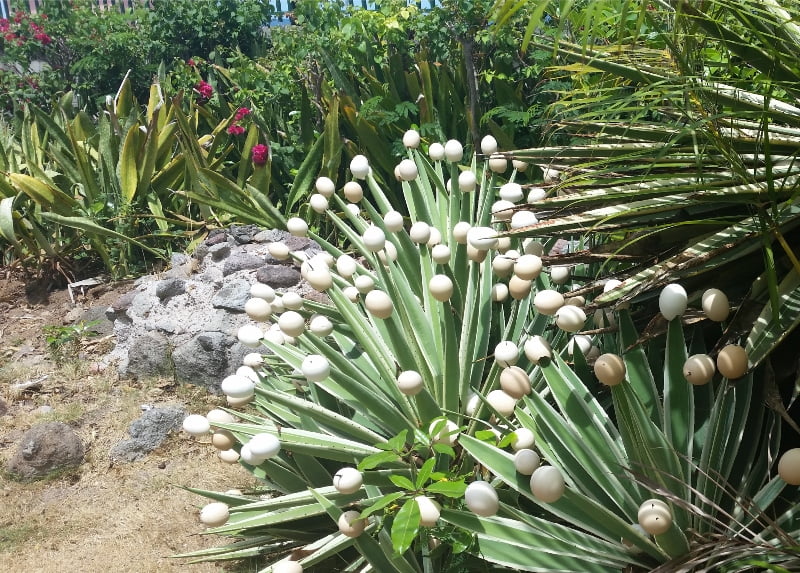 4. Go bananas over the food at Bananas restaurant and Rodney's Cuisine. Must-try meals include delectable local fare like tannia fritters (made from root vegetables), and goat water soup.
5. Watch a cricket game in Charlestown's Grove Park (on Thursdays from January to mid-July), and witness the fever pitch reactions to the batting and bowling prowess of local players.
6. Hike up to Nevis Peak with an experienced guide, and by doing so, test your fitness limits on a scenic, yet challenging trail that leads to the top of the country's dormant, and usually cloud-capped volcano.
7. Explore the beauty of the island on bike.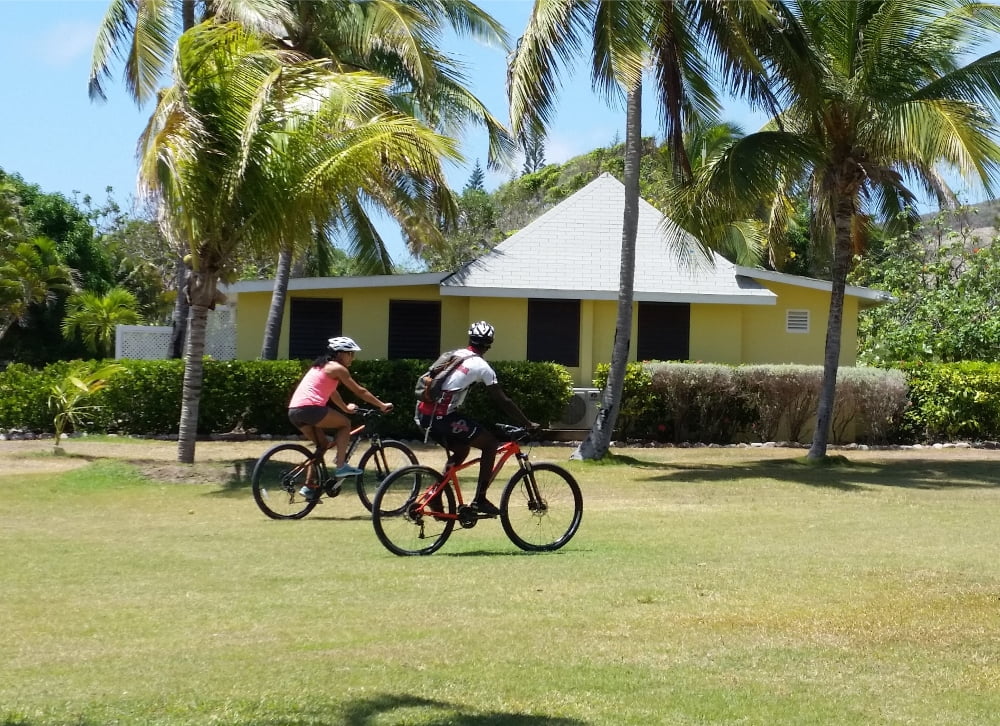 8. Go horseback riding on the beach. Or opt to soak up some sun in a lounge chair or hammock.
9. Drink a couple "Killer Bees," a popular rum- and passion fruit-based libation at the legendary Sunshine's Bar and Grill on Pinney's Beach. Then pose for a picture with the charismatic owner, and join the ranks of celebrities like Ellen DeGeneres, Oprah Winfrey, Britney Spears and Beyonce.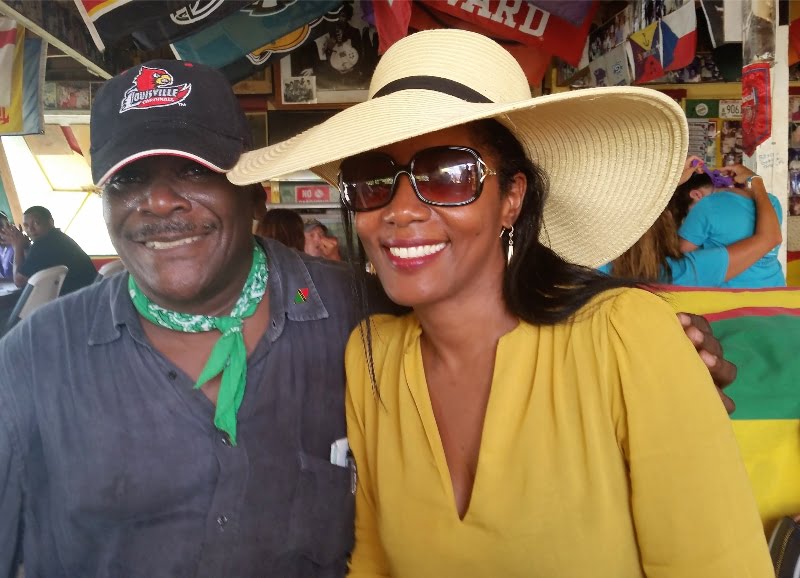 10. Wander through the Botanical Gardens, which are beautifully landscaped grounds that house water features, Asian sculptures, and seven themed areas grouped around an impressive collection of tropical plants and trees from around the world. Please don't leave before signing your name on the graffiti tree!
11. Go bird watching. At last count, there were more than 156 different species of birds seen on the island.
12. Book a deep-sea fishing charter, or simply sail through the clear, turquoise waters at a leisurely pace on a private yacht.
13. Enjoy a delicious, mid-week pig roast feast at The Hermitage Great House, a small, family-run, cluster of gingerbread cottages constructed around the oldest existing wooden house in the Caribbean.
14. Soothe aching muscles at the natural hot springs. Its healing waters aid ailments like chronic rheumatism and gout.
15. Scuba dive the reefs, wrecks and volcanic vents – many of which lie within a 20-minute boat ride offshore – to observe colorful aquatic life, as well as sea turtles, sting rays and the occasional shark.
16. Try local drinks like the "Ting 'N Sting" – a combination of a grapefruit-flavored soda and Cane Spirit Rothschild's sugar cane rum. Also try "Purple Rain" – a beverage made from butterfly pea flowers and lime juice. (Note: Every guest at the Nisbet Plantation is welcomed with a refreshing Ting N' Sting.)
17. Enjoy a late afternoon meal at Golden Rock Inn or spend the night in one of its cottages. The two-story converted sugar mill guest suite is the most requested.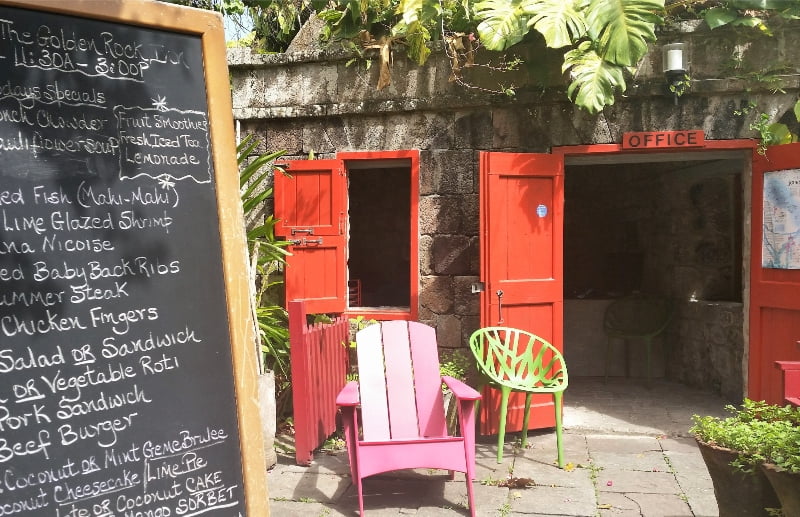 18. Visit the wedding site of British Admiral Horatio Nelson and Frances "Fanny" Nisbet, the star-crossed lovers who married under a silk cotton tree about 600 yards from Montpelier Estate. This is the same boutique hotel that Princess Diana retreated to for privacy after her very public divorce from Prince Charles.
19. Head to the trendy, but laid-back Mango Restaurant and sip your preferred mocktail or cocktail as you watch the sun slip below the horizon.
20. Get off the beaten track to see the Cottle Church site, the first known Caribbean house of worship that allowed all people to attend services, regardless of color.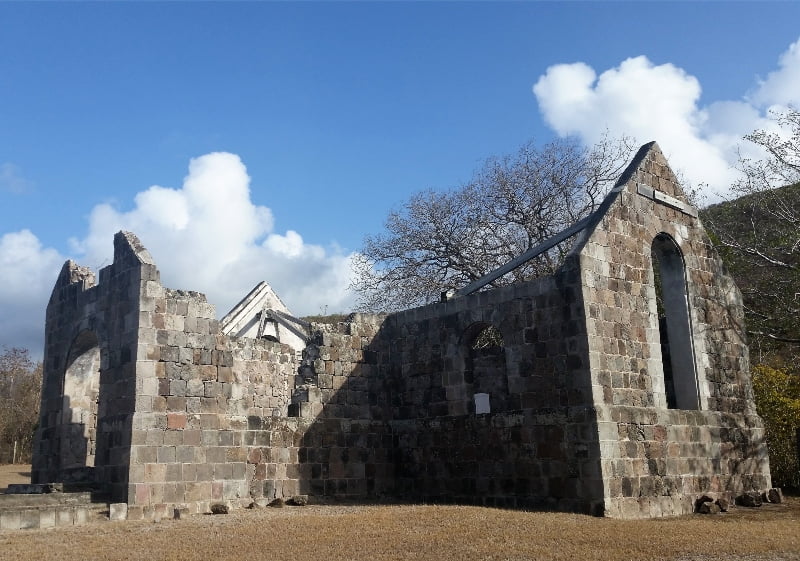 Macaulay Thompson is a writer and avid globetrotter. Read more of her epic adventures around the world on her Instagram and at her travel blog, MyTravelStamps.com.