From the region's breathtaking landscapes to the endless supply of love ballads, the Caribbean definitely knows how to romance. So the options are endless for couples looking for a sexy getaway. But if one could plan a perfect date in the Caribbean (with no worries about budgets or flight schedules) you'd be hard-pressed to beat these iconic spots. From rainforest massages to dancing salsa the night away, these attractions are sure to end up on your romantic bucket list.
Jamaica: Have Dinner At The Caves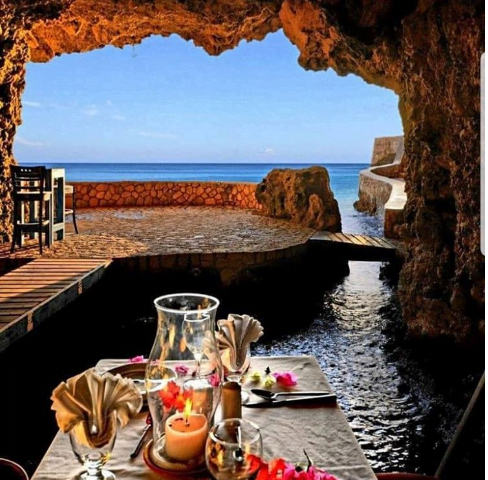 There are romantic dinners, and then there's the swoon-worthy private dinner at The Caves Hotel in Negril, Jamaica. Couples can enjoy a front row view to the sea at their private tables, nestled in the hotel's picturesque caves, strewn with bougainvillea petals and candles. Plus the dinner includes a five-course meal by awarding-winning chefs.
Puerto Rico: Go Salsa Hopping in San Juan
San Juan nightlife wouldn't be complete without the sounds of salsa. Now you can learn more about the dance form's history (and catch a few killer moves) on the popular La Ruta De La Salsa. The guided tour takes salsa lovers through museums, neighborhoods and even some of the residences of the greatest salsa figures. And of course, you can learn salsa along the way at their iconic salsa clubs like Niuyorican Café and Piso Viejo.
St. Lucia: Relax In A Rainforest Spa
Luxury elegant hotel spas are a dime a dozen in the Caribbean. But the Rainforest Spa at Sugar Beach Viceroy Resort in St. Lucia proves a cut above when it comes to romance. Couples can enjoy a massage in their picturesque tree houses, with view of the iconic Pitons. The spa treatments also offer indulgent options using natural local ingredients and the healing waters of nearby volcanic springs.
Grenada: Day Trip At An Underwater Museum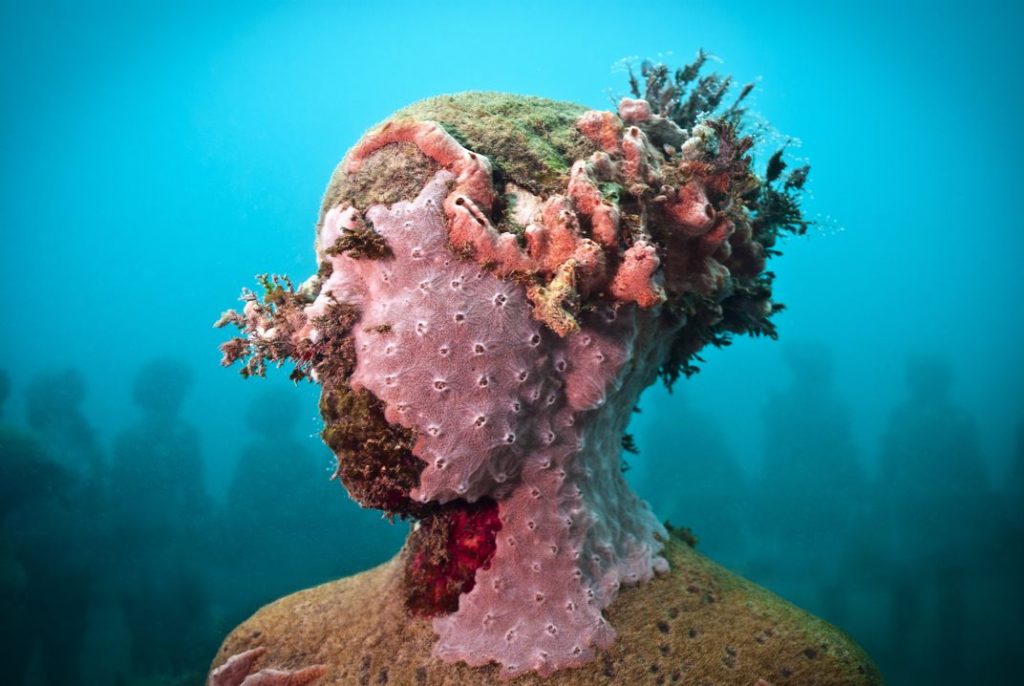 Searching for an adventurous journey to remember with your loved one? Perhaps nothing will prove more memorable than a scuba diving tour of Grenada's Molinere Underwater Sculpture Park. Created by artist Jason deCaires Taylor, the park includes various stunning sculptures that also serve as spawning areas for coral reefs, making this attraction one of a kind. Learn more here about other amazing Caribbean underwater sculptures.
Barbados: Make A Toast On A Rum Tour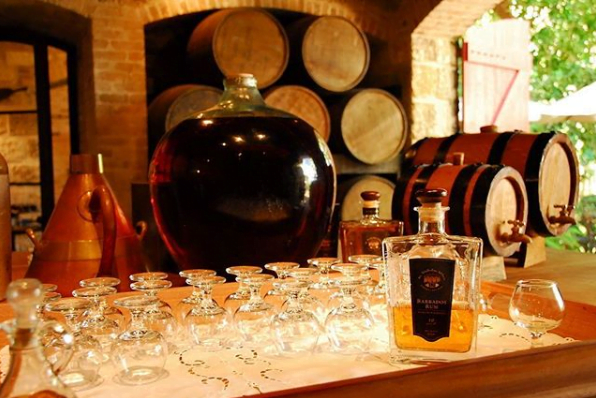 A romantic getaway wouldn't be complete without a good toast. Elevate your regular nightcap with a tour of the stunning St. Nicholas Abbey distillery in Barbados. On tour ,one can sample their line of classic rums, aged for years in bourbon barrels. Plus, you can explore the history property and the beautiful surrounding countryside on their charming steam locomotive train.
More On Caribbean Travel: