Bring your hungry belly and your dancing shoes!
As if you needed another reason to visit the beautiful sunshine state! Along with the inviting beaches, cultural diversity and the steady beat of South Florida's nightlife there's a year-long lineup of Caribbean events with a spectacular culinary side to enjoy as well. Here are some of the Caribbean food festivals in South Florida you should know about.
The Taste the Islands Experience
New kid on the block 'The Taste the Islands Experience' promises to become an annual behemoth in future years, mixing the fine presentation of higher end food and wine events, with the spice, vibrancy and joie de vivre of the Caribbean. Guests sample gourmet bites and Caribbean cocktails in a tropical setting with other fabulous people. It is presented by the producers of national Caribbean culinary and travel series 'Taste the Islands', and takes the delicious Caribbean fare and island exploration in the show, from screen to table. Viewers from around the country are expected to flock to South Florida to "taste the islands" as the event grows. Learn more at ttiexperience.com.
Taste of Haiti
In May, America celebrates Haitian Heritage Month, and each year Miami enjoys a 'Taste of Haiti'. The outdoor food festival is a favorite of Top Chefs, celebrities and local officials. It is free to attend and offers a range of activities from the chefs' cooking competition to cooking demos, Haitian art displays and live music. In its 5th year, 'Taste of Haiti' drew over 5000 people from the Haitian and international communities. Learn more at tasteofhaitiusa.com.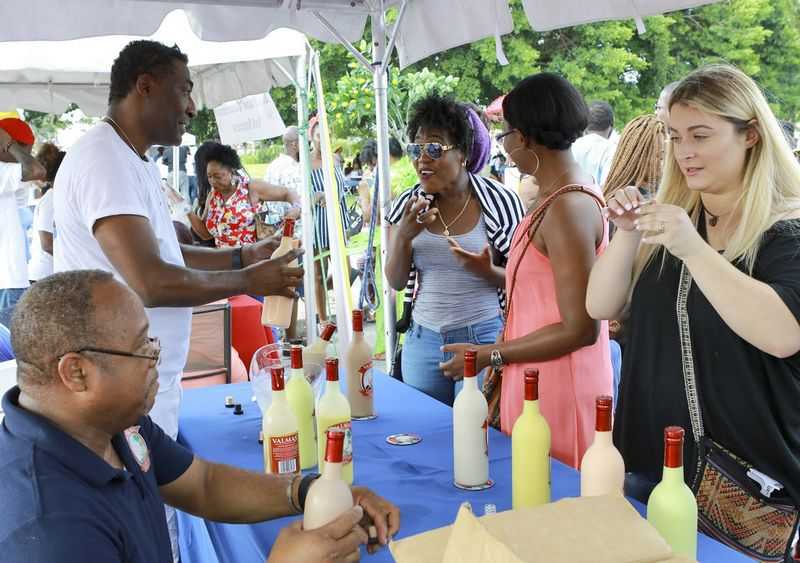 Calle Ocho
'Calle Ocho' is the biggest street party in the country, and one of the most popular Caribbean food festivals in South Florida. The Cuban heritage celebration is named for the street shut down by the city of Miami to accommodate the almost 1 million people who attend each year. The Kiwanis Club of Little Havana has staged the event for 40 years, with the hottest Latin music performers, and multiple stages throughout the area. Attendees can try dishes from Central and South America including Citrus Sea Scallop Salad, Green Shrimps with Peruvian Bean Hummus, and Pigeon Peas Escabeche. They can also enjoy cooking contests, eating contests and VIP tours. Learn more at carnavalmiami.com.
Jamaican Jerk Festival
Since 2001, the annual Grace Jamaican Jerk Festival in Sunrise, Florida has been highlighting the best in Jamaican culture and cuisine. Around 25,000 attendees each November enjoy the Jerk Cook-Off, cultural stage, dozens of food vendors including from Jamaica and around the US, and a main stage with comedians, veteran reggae artists and international performers. Though traditional Jamaican jerk pork and chicken are massive sellers, festival-goers look forward to an array of more interesting offerings including spicy jerk cheese, mouthwatering jerk lobster, and fan favorite jerk ice cream. In recent years the festival has grown to include New York and DC installments as well. Learn more at jerkfestival.com.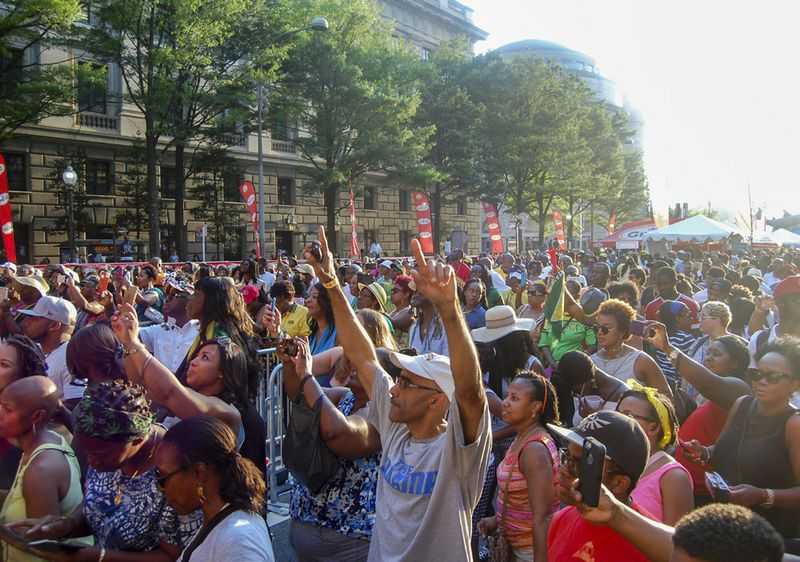 Taste of the Caribbean
The 'Taste of the Caribbean' educational experience, cultural showcase and culinary competition is hosted in Miami early each June by the Caribbean Hotel and Tourism Association (CHTA). The event appeals both to those in the world of hospitality who aim to build supplier relationships, and to the general consumer who enjoys a selection of great food and drink. A competition for top honors rages between culinary teams from the Bahamas, Curacao, Puerto Rico, St. Lucia, the U.S. Virgin Islands and beyond. As part of their weekend of activities, the CHTA is introducing a new, more upscale event called 'Caribbean 305' in 2017. Learn more at chtataste.com.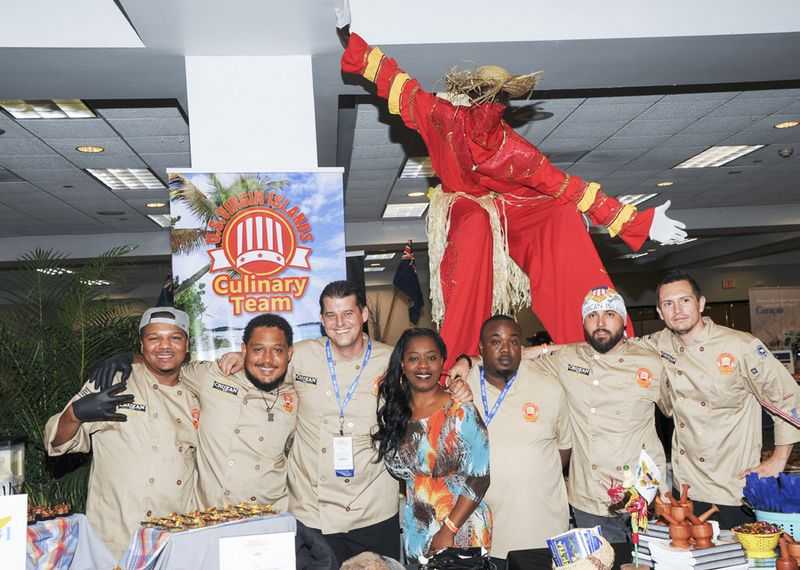 Caribbean Village
Caribbean Village is a fairly new music, arts, food and wellness festival celebrating Caribbean American Heritage Month. Presented by the Galleon Foundation, its higher purpose is to raise funds for scholarship programs in Jamaica and the Caribbean. There are cultural presentations from across the islands, traditional table and yard games for children and adults, and a concert featuring local and international performers.
This represents just a "taste" of what South Florida has to offer. With many more events in store, you can bring your hungry belly and dancing shoes, and we will see you at one of these amazing Caribbean food festivals in South Florida!