Jerk, griot, rice and peas, culantro, scotch bonnet peppers and so on, are not elements you typically think about when you think of Caribbean history. But when you're the producer of the "Taste the Islands" TV series and associated events, that's exactly what comes to mind.
Following their successful execution of the "Caribbean Culinary Museum and Theater" at the "2018 Taste the Islands Experience" (TTIX), the event's producers are bringing the exhibit to the 2018 "Grace Jamaican Jerk Festival" in Sunrise, Florida on Sunday, November 11. Thousands of patrons will have the opportunity to learn about the history of the spices, staples, drinks, and general flavors of the region, and they can see artifacts from decades past used in food storage, preparation, and service.
Funding for this project is provided in part by the Broward County Board of County Commissioners as recommended by the Broward Cultural Council, as well as the following Funds from the Community Foundation of Broward: Fonda and H. Wayne Huizenga, Jr. Family Trust Fund, Gary J. Scotto Fund and Mary and Alex Mackenzie Community Impact Fund.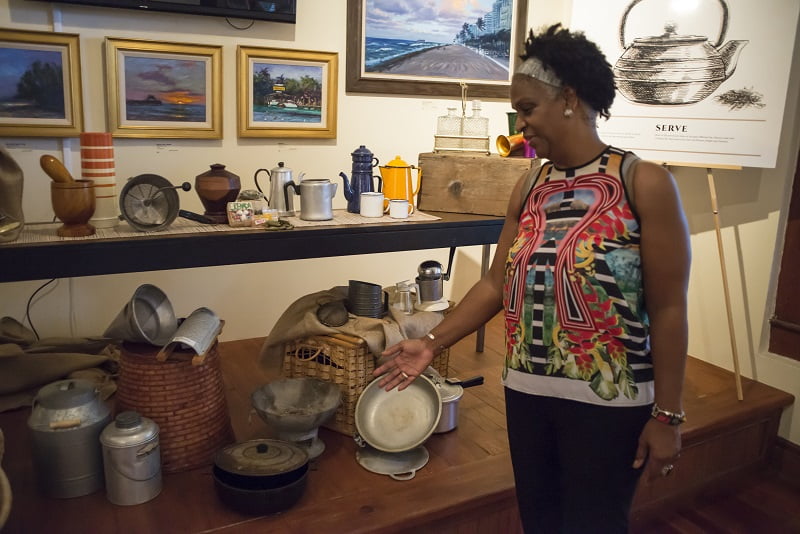 Along with a collection of food and drink related artifacts from the region, the exhibit includes a number of graphically designed panels showing historical information on various Caribbean flavors, their origins, and manifestations. It was conceived and created collaboratively by Calibe Thompson, one of the producers of TTIX, and Marsha McDonald, producer of the "Diversity in Arts" design discussion series.
The "Caribbean Culinary Museum and Theater" will be installed in a month-long exhibit from February 18 through March 16, 2019 at the Lauderhill Museum, supported in part by Commissioner Howard Berger. Curious visitors can see it after that at the Fort Lauderdale Historical Society as part of TTIX 2019. The expanded culinary event will include activities from Friday, April 26 to Sunday, April 28 in multiple locations across downtown Fort Lauderdale.
Find out more at www.ttiexperience.com.