This February, multi-platinum, Grammy winning, Haitian American musician Wyclef Jean will appear on the cover of 'Island Origins Magazine'. From preacher's son to one time political hopeful, the hip-hop rebel shares his inner journey in an exclusive story about the fall and rise of a refugee.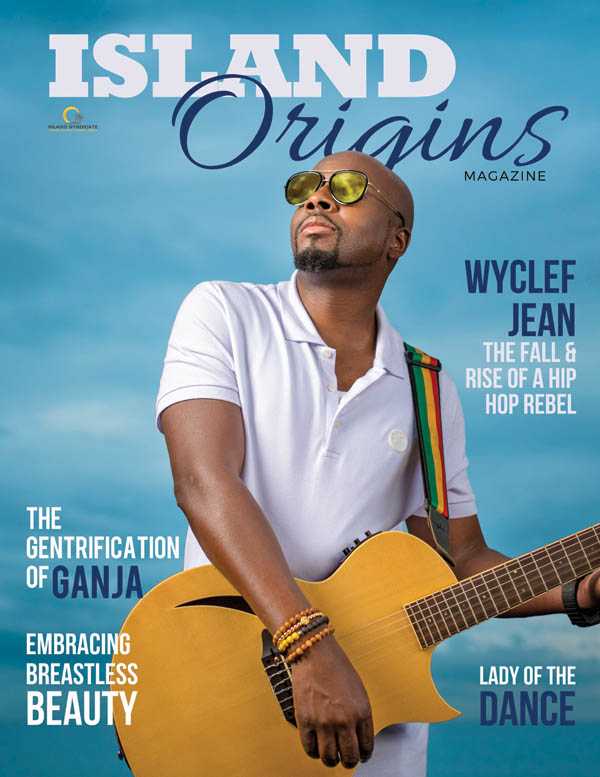 Jean was snapped on location in Jamaica by photographer Courtney Chen, sporting the instrument of legendary guitarist Stephen 'Cat' Coore from the Third World Band. The images reflect the power and charisma that still shine from within him, even after surviving years of personal and professional travails.
The 'Island Origins Magazine' Spring issue includes a number of other riveting features. A story called "The Gentrification of Ganja" takes a deep dive into how the marijuana industry is leaving behind the Jamaican farmers who originally made weed a desirable commodity. Cancer survivor Carla Hill shares, in moving detail, how she came to accept that needing a double mastectomy was not a punishment from God, and grew to embrace her own 'breastless beauty'.
Readers will also enjoy lighter articles on travel, food, music, and Caribbean people in film and dance, in the Entertainment themed issue.
'Island Origins Magazine' is a Caribbean American lifestyle print publication primarily distributed in South Florida. ​It is produced quarterly by Island Syndicate​, and appeals to a diverse, sophisticated mainstream audience​.