South Florida is home to a veritable smorgasbord of purveyors of tropical flavors, textures, and treats. A number of these Caribbean food spots, caterers, and packaged food producers converge annually at The Taste the Islands Experience, allowing visitors to the weekend festival to truly taste the islands—no passports necessary!
Cup of Joe:
A hot cup of Mokafe Coffee is perfect to jumpstart any day of fun, food, and fabulousness! Once the world's largest coffee producer, Haiti is the bean source for this premium brand. The brand offers five distinct varieties—from La Perle Vanilla and Beaumont Tradition to Tanabou Caramel and Marabou Hazelnut—with notes of chocolate and other flavors native to the beautiful country of Ayiti. Additionally, the brand has committed to supporting Haiti's agricultural economy by using a portion of its sales to support humanitarian efforts.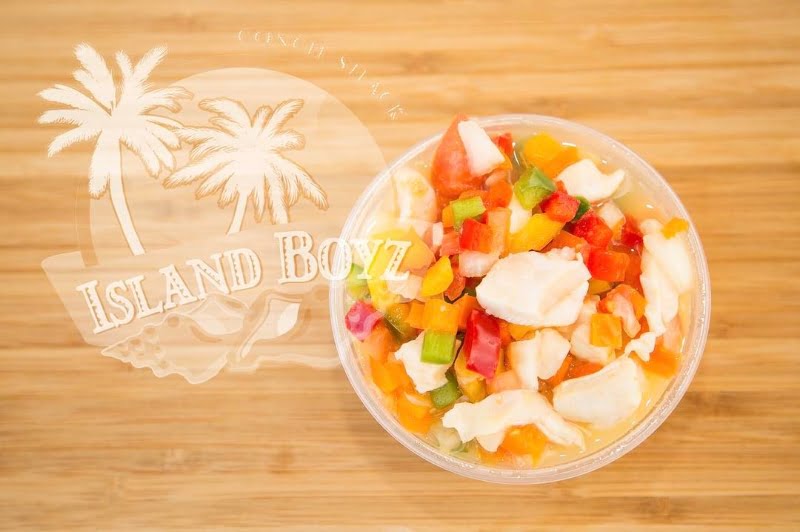 Seafood Delights
The true test of good Bahamian cuisine lies in impeccably prepared conch! When done correctly, the fleshy, chewy meat has a texture more tender to the bite than squid or calamari—and without a fishy taste. Word on the street is Island Boyz Conch Shack's flavorful cracked conch, conch fritters, and conch rolls are as fresh and authentic as the offerings near the beaches of Nassau. Their food truck makes stops throughout South Florida, even offering catering services and delivery for avid fans. 
Bamboo Shack's conch burger and fries are perfect for any afternoon, and their full, authentic Bahamian menu (including Kalik beer) is well complemented by the awesome customer service they are famed for. CEO Elaine Ann Williams Pinder, transformed her entrepreneurial spirit and passion to serve the community into this successful franchise with seven locations in The Bahamas and Miami Gardens, Florida. 
Reed's Catering food truck is a favorite for late night seafood jaunts in Opa-Locka, Florida, with a laid-back, Caribbean vibe. Its signature sweet, fresh, clean and authentic conch salad is served in a pineapple shell. To see proprietor Keith Reed, dubbed by a local publication as "The Conch Daddy", in action is like watching a zen-master at work. An absolute tropical treat!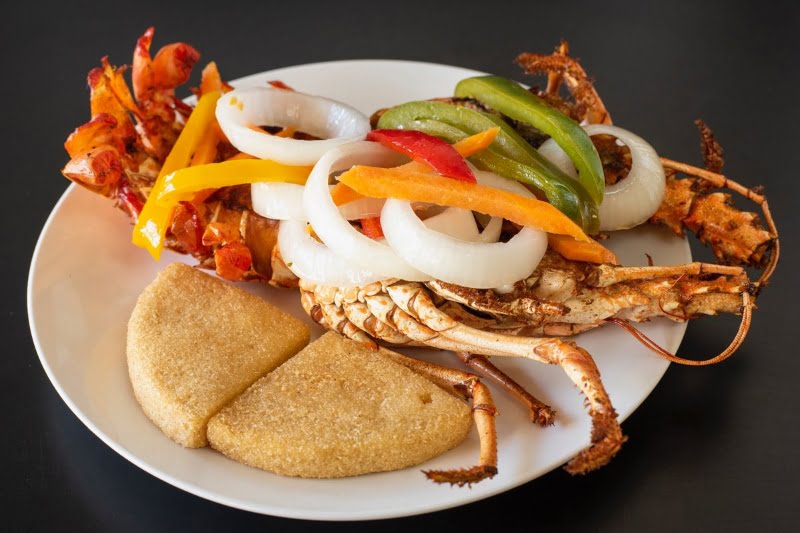 Authentic Tastes:
Tamarac's gem, ButterFlakes Bakery & Grill Jamaican restaurant comes highly recommended for their meatloaf, curried goat, and jerk pork—all hearty foods that warm the soul, and give the stomach what it needs when you miss Mummy's cooking. This casual eat-in or take-out joint also features a banquet hall and themed nights. Think Seafood Fridays and Suey Mein Saturdays. This could easily become your new favorite food spot. 
Haitians take their griot (fried pork bits) very seriously. But for griot to be up to par, it has to have the right blend of seasonings. And don't forget the perfect crispiness on the outside, and melt-in-your-mouth goodness on the inside. Luckily, TasteDHerbs catering company does it just right, using their own secret spice blend. Also try their akra—a popular French-style appetizer, with crabmeat and shrimp too delicious to pass up. Their signature creations include a delightful corn soufflé, macaroni au gratin, and chicken in sauce with djon djon rice. And, their refreshing herbal iced tea blend proves the perfect complement to all their dishes.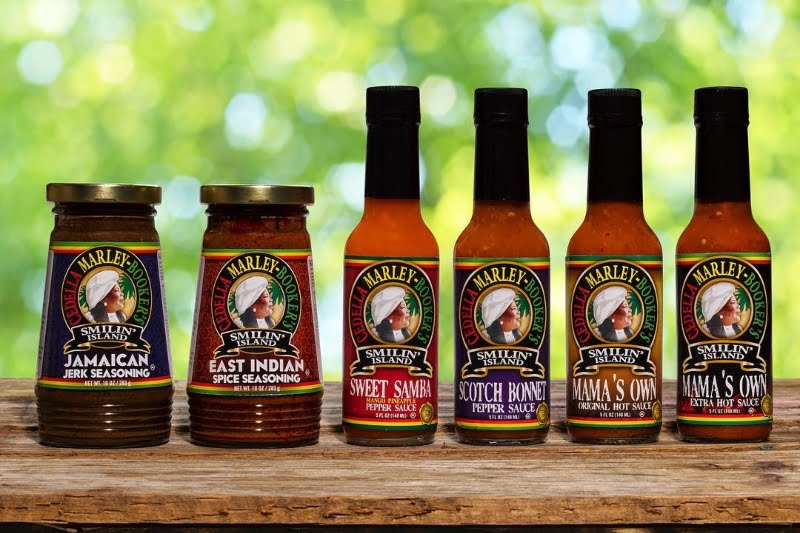 Hot to Trot:
There's nothing better than drizzling, dipping or smothering the right sauces on your food to enhance the flavor. Smilin' Island Foods condiments offer a unique Reggae Ketchup and delicious Sweet Samba Mango Pineapple Pepper Sauce to complement any dish. This line by Cedella Marley Booker also includes seasonings for authentic Jamaican and Ethiopian tastes. 
The award-winning scotch bonnet-based Men Pa'w Gourmet Hot Sauce is perfect for some extra zing. This sauce combines the heat and flavor of five different types of peppers. Plus, the mix also includes a pleasing blend of spices to pack a flavorful punch in every drop. It's a local brand available on store shelves throughout South Florida.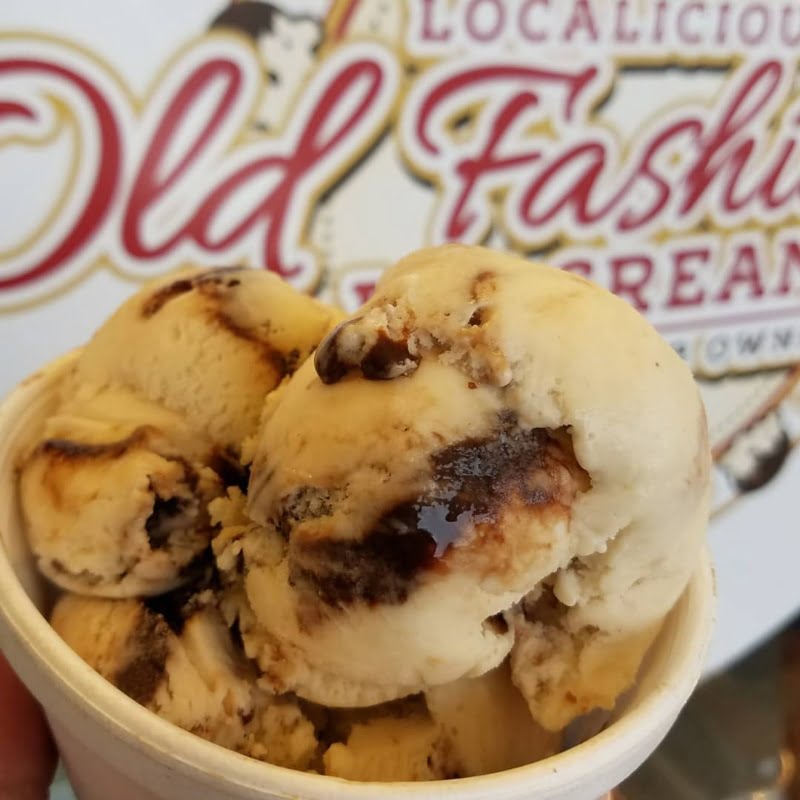 Photography: @localicious
Sweet Treats:
Handcrafted ice cream is always a special treat. Localicious Ice Cream has become renowned for their frozen creamy perfection. Try their signature chip French pot ice cream, with rich, creamy, melt-in-your-mouth chocolatey goodness. With a focus on using traceable ingredients—fresh, wholesome, and locally sourced, they create a variety of flavors including tropical delights such as soursop, mango, dulce de leche, coconut, guava chip, and piña-colada. If it's not found in nature, then it's not a Localicious ingredient. Plus, they have no hydrogenated oils and no trans fat. So this delicious ice cream removes the guilt and leaves only the pleasure. 
Sassy Desserts by Carolyn creates unique treats by combining the multi-cultural flavors of Miami, while staying true to American classics as well. The have become celebrated for their made-from-scratch desserts. Think specialty cakes, cupcakes, cobblers, cookies and cheesecake. And of course, their signature pineapple coconut "Take Me to the Island" cake. And their always-sold-out bread pudding makes the perfect way to wrap up a South Florida tasting tour. 
More On Caribbean Food In South Florida: