David I. Muir, the artist author behind acclaimed coffee table photo book Pieces of Jamaica, shares a collection of authentic scenes from around Little Haiti.
City Center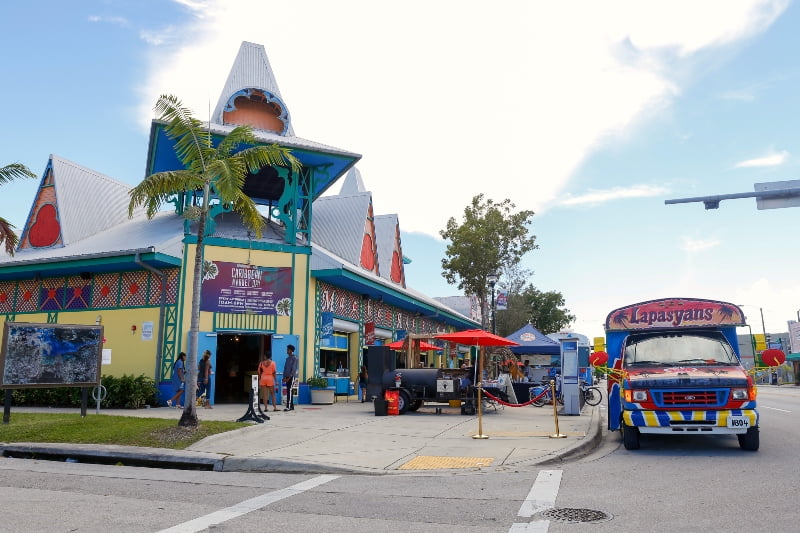 Little Haiti Cultural Complex is a colorful hub of activity, brightening the landscape of the Little Haiti neighborhood with an energy that reflects the spirit of the entire Caribbean community.
Tap Tap Ride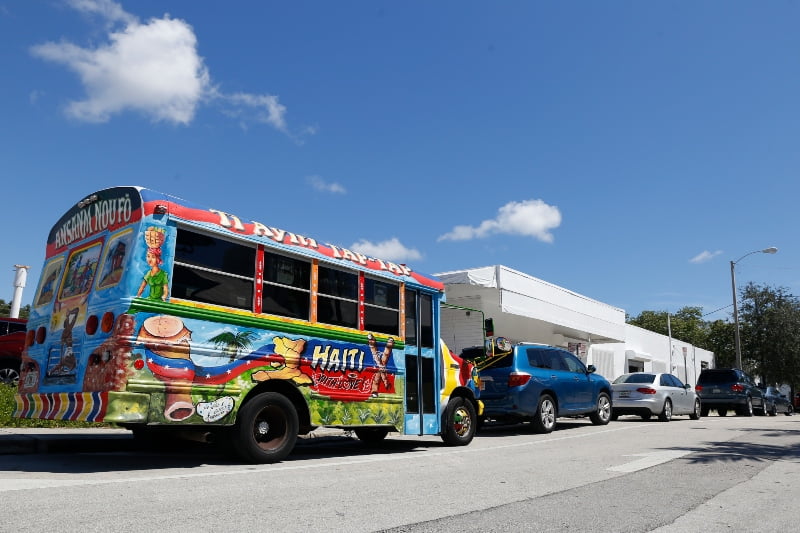 Setting the Scene | The Tap Tap bus is used to offer tours of the community, bringing visitors who buy food, jewelry, and other products available at an around the complex.
Artist At Work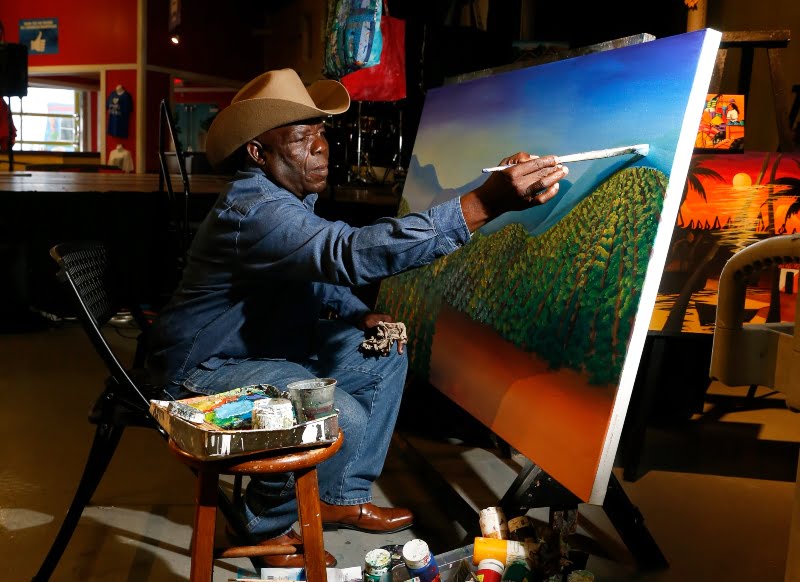 Louis Rosemond's work is prominently displayed throughout the Little Haiti Cultural Complex, where he was the sole artist painting on this day.
A Chef's Life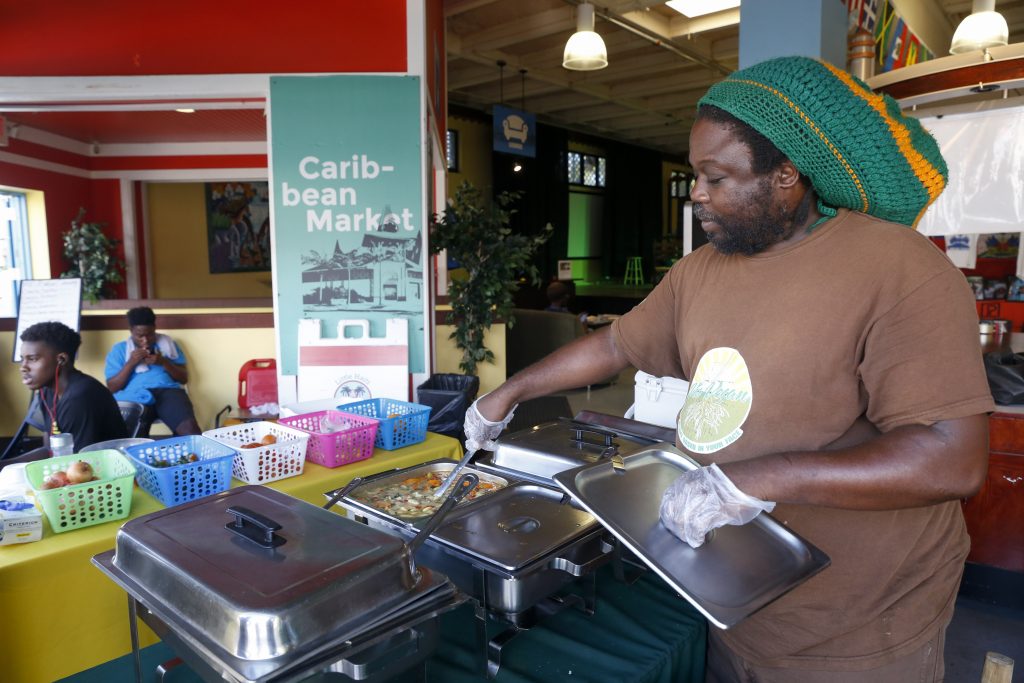 A Chef's  Life | There are usually multiple food vendors on site. The vegan Rasta chef owns a restaurant, but sets up here as well to supplement and promote his business.
Easy Skankin'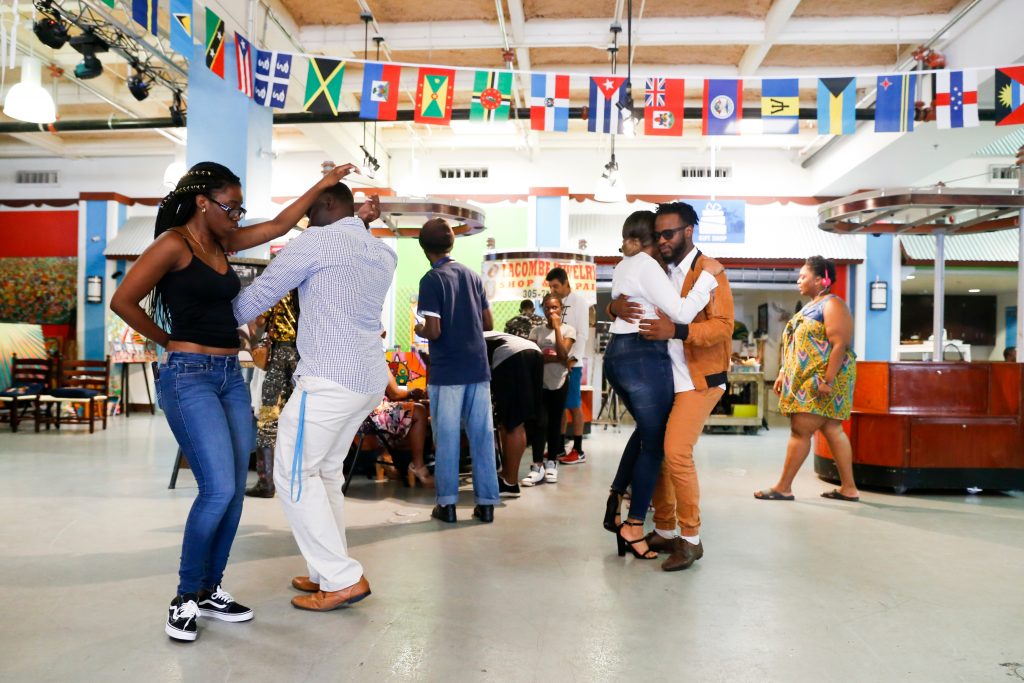 In the middle of the day, in the dimly lit interior of the Little Haiti Cultural Complex, with no apparent rhyme or reason folks just get up and dance to the rhythmic island music playing in the background. Having fun seems to just be a part of who this community is.
Lyme Time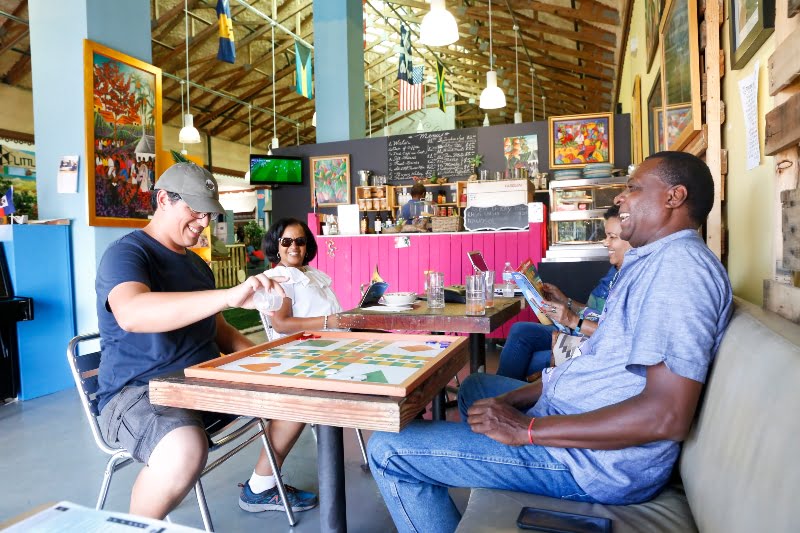 The group below is enjoying a rousing game of ludo. The pleasant proprietor of the healthy food cafe encourages a laid back atmosphere; colorful artwork in the space adds to the vibrant ambiance.
Fresh Cut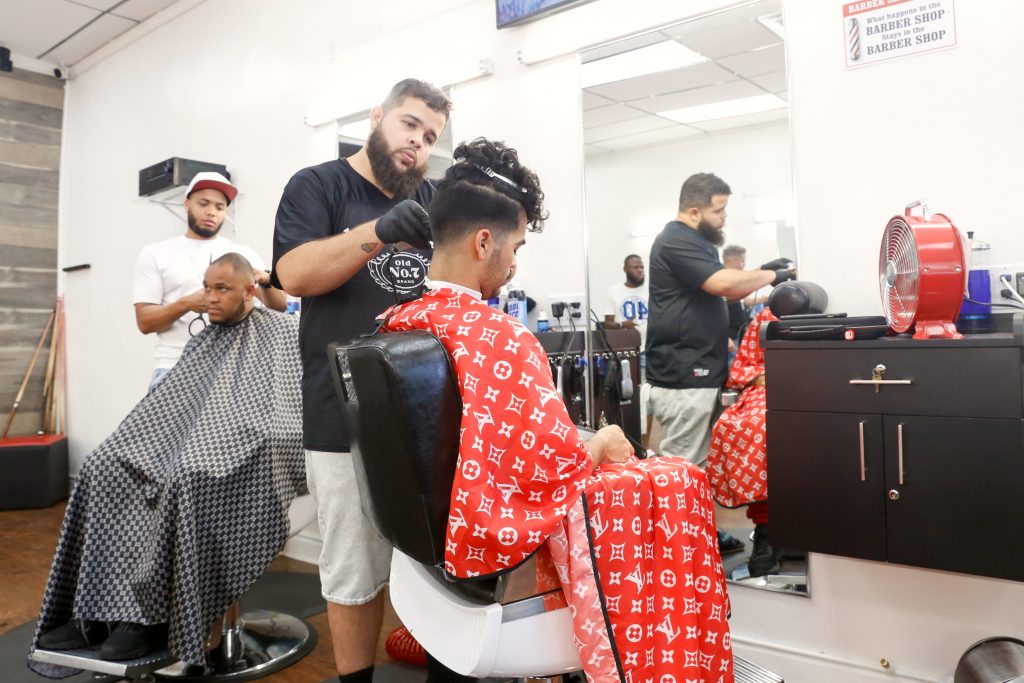 Just Stars barber shop in the heart of Little Haiti is a welcoming space with lots of barbers and lots of customers to shape up. Pool tables and comfy sofas let clients know they can enjoy their grooming experience in style.
Hair Here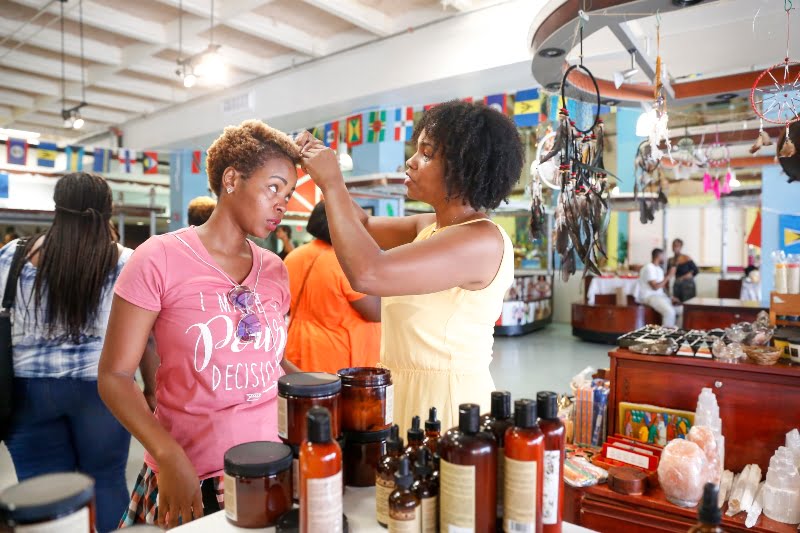 Inside the Cultural Complex, a vendor selling personal care products has some hands on interaction with her buyer. The inviting space fosters an unspoken familial energy, allowing a special kind of personal connection.