For Caribbean people, there is something so intoxicating about our food. The food of our islands of origin make an Caribbean's knees buckle and mouth water. Being in the American diaspora can look very different depending on where you are in relation to the Caribbean. South Florida and New York are filled with grocery stores, bodegas and shops carrying all of the food products that make Caribbean food what it is.
For those Caribbean descendants living in other parts of the U.S., finding your Goya products can be tricky. Some times it is just easier to learn the recipe and make things like sofrito yourself. Regardless, there is just something about the food that nourishes the body and soul.
Mofongo is one dish that every Puerto Rican will swear to be the best dish in the Caribbean.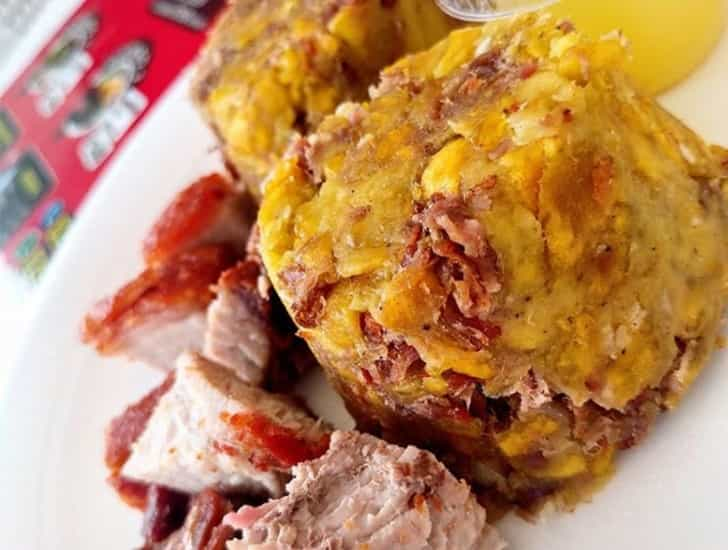 Honestly, plantains of any variety will make an islander physically drool. For mofongo, green plantains are fried and smashed in a pillón with some variety of meat or seafood. It tastes better when you eat it straight from the wooden pillón.