Marinated Grill Shrimp – a simple yet out-of-this-world grilled shrimp recipe soaked in an incredible sweet and spicy marinade. A feel good grilled seafood for this warmer season! Makes a great family weeknight meal for for entertaining.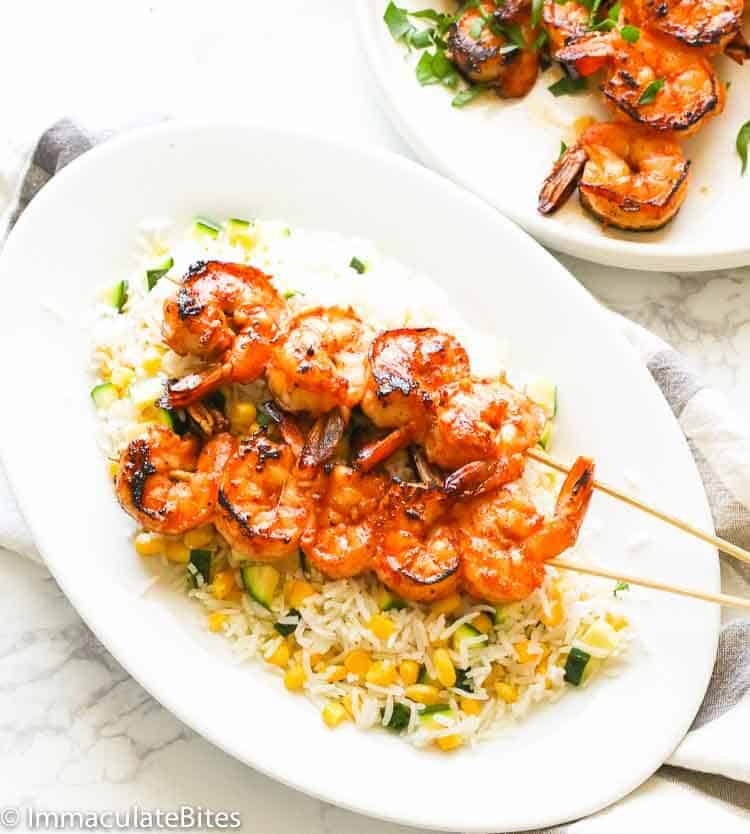 I probably could easily transition to vegetarian if not for STEAK and SHRIMP. But I don't have plans yet on giving up these mighty food anytime soon 'cause they simply make dinner a breeze while satisfying your soul.
Now that summer is almost (hello, soup season), I decided  to fire up the grill more often to make the most out of the few weeks of summer. 
As you can see, I'm in full summer swing this year with my wide array of scrumptious grilled recipes like these Marinated Grilled Flank Steak, Grilled Lamb Chops, aaaand, of course, this Marinated Grilled Chicken Breast.
See how I'm in love with summer?! But this list would be nothing if I won't share to you a grilled shrimp recipe. Trust me, hubby keeps on bugging…