This Valentine's Day, let's celebrate all the strong, fierce, and beautiful Galentines in your life. You can celebrate by gifting them items made by some equally strong and beautiful Latina entrepreneurs. You could even host a major dinner for all of your besties to celebrate the love. Whatever way you celebrate, here are a few wonderful gifts to show them how much you love them and their friendship.
Say it with a Spanish Valentine's Day card.
Sometimes things just sound better in Spanish, like this card from Magic Mood Art. You might not be rolling in the dough, but you can brighten up your Valentine's day with a funny greeting card for less than the cost of a latte.
Show them how much you appreciate them with a Viva La Mujer shirt.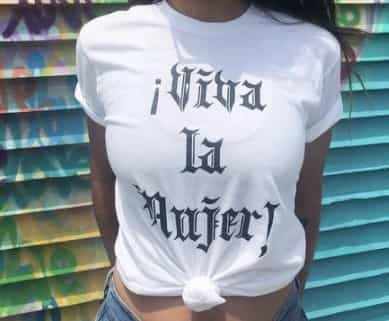 CREDIT: Etsy/ Brown Badass Bonita
If you want to celebrate decades-long friendships with your Galentines, tell them they are strong women. Show them that you see them rising and breaking the glass ceiling with this…