The cultural importance of the shoes known as Clarks Originals in Jamaica has been acknowledged by innovative designers Patta. They celebrate the history of the brand with the introduction of an exclusive collaboration with Clarks that focuses on the Desert Trek model.
The cultural history of Clarks Originals is illustrated by the way the brand has been enshrined in Jamaican music through the works of artists like Vybz Kartel, Popcaan, and Gaza Slim in the 2010 recording of "Clarks." The song told the world about the popularity of the British heritage shoe in Jamaica. Clarks Originals have become synonymous with the traditional British footwear firm that was founded over 200 years ago.
The brand rarely requires any introduction, and the Desert Trek boot is one of the most iconic styles in the product line. Joining with the Dutch firm Patta, Clarks has reworked the boot into two fresh variations. The boot is known in Jamaica as the "Bank Robber" in reference to its "trekman" logo. The style was inspired by the everyday, "boastful" approach to life taken by Jamaicans. The new Patta x Clarks Originals Desert Trek has been available at Patta London, Amsterdam and online as well as through various retailers at the end of August 2019.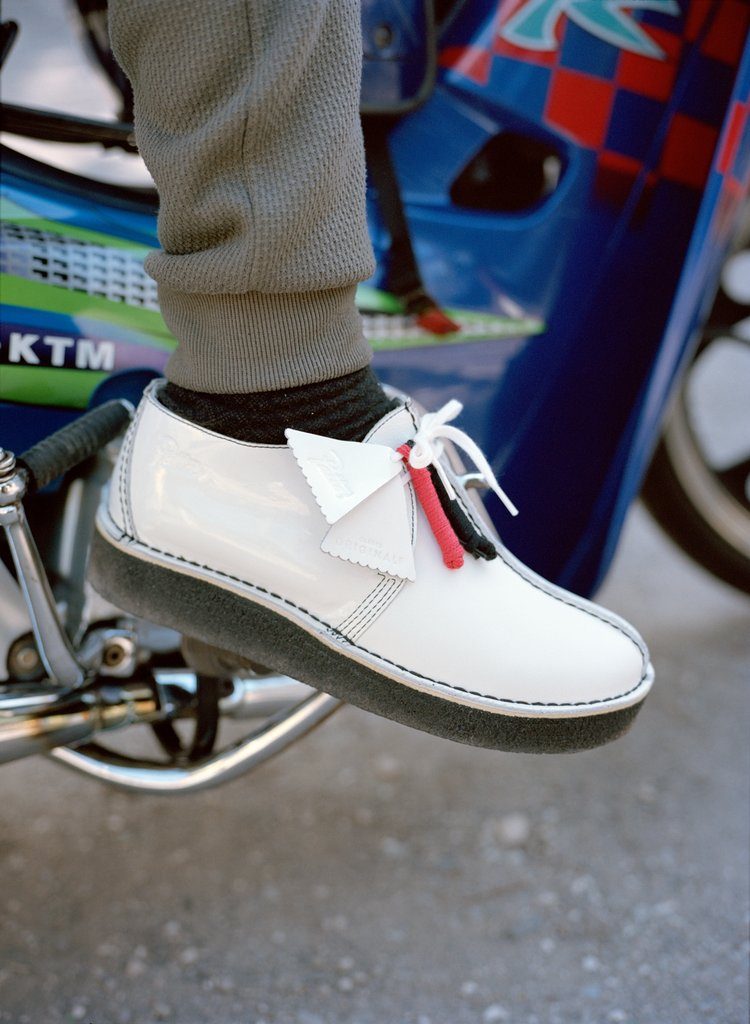 Read the full story…
More On Caribbean Streetwear: