So I met the goddess that is Trinidadian-American singer and songwriter Angela Hunte. Goddess, I might add, is not a term I use loosely, but a goddess she is entirely. Statuesque at a stunning 6 feet 1 inch, she is warm, inviting and sincerely humble. She never boasts about her incredible accomplishments and believe me, she has accomplishments any individual would want to scream from the mountain tops.
I went to meet her at the serene and calming space that she calls home, framed by ocean views and wrapped in sea breezes. Nervous as I was to meet her, I was also excited as "Party Done" has been a fav song of mine since 2015. We sat in the living room and chatted as though we had known each other for umpteen years.
First on the books was how did the song "Party Done" come about, and what was it like working with Machel and how did she feel the Trini audience received her?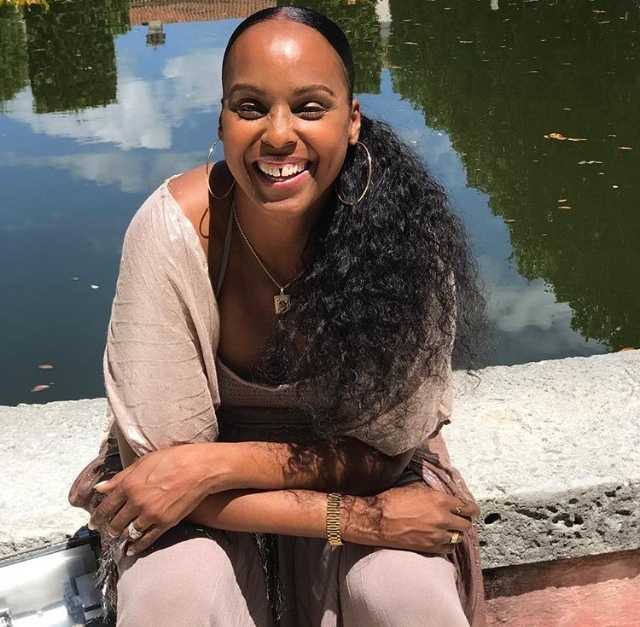 We laughed as she recounted having to walk up a flight up steps to hear the beat and being so annoyed she did the song in basically one take. "It has to come from something greater," she states humbly, " I am just a vessel." She's definitely beyond talented or gifted, I must concur.
"Working with Machel was a good experience; he's structured and open to collaboration." She emphasizes.
She goes on to expand on how grateful she was for the acceptance and love of the Caribbean audience. She knows how particular they are and their approval is not something she takes for granted. We move on to chatting about "Mon Bon Ami" and how she wanted to do something different to show that she wasn't a one hit wonder.
It was important to Angela that she nor her music be defined. She wanted to come with a different sound and she wanted it to be a hit too. And it was, with its light, catchy melody. I tell her that her lyrics are always so relatable and that "Mon Bon Ami" perfectly describes what it's like to be in love and she responds that when she writes, she does so, so that it is relatable. The song was a success and also one in which there isn't a feature which is commendable.
But then again, everything she does is applaudable, like her writing the immense hit "Empire State of Mind," and she has the Grammy to prove it too. She wanted to do a song about how you didn't come to New York to fail, that you came to make it, that if you made it there you can make it anywhere. Mind you, she is saying all this normal normal, like it's no big deal while I stare at her open-mouthed and amazed at her talent and her ability to reach a global audience through her words.
I tell her I think she may get the Grammy for soca one day as she knows what is necessary to succeed and she dismissed it saying that she doesn't want to put that pressure on herself. But I secretly know that this will happen; I can feel it. However, her accomplishments don't end there. She has written songs for Britney Spears, Melanie Fiona, sang for Nas and Major Lazer. And she was a stylist in the 90s.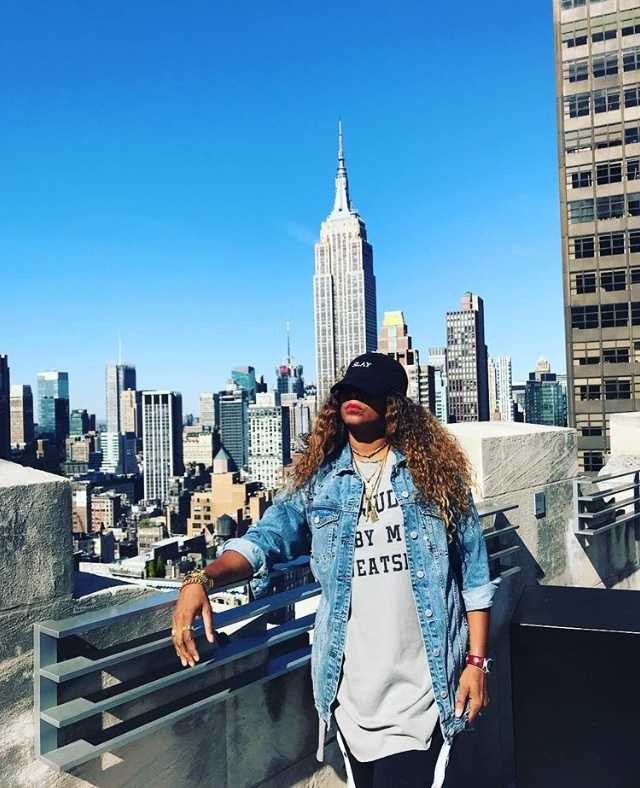 As you all know, I must harass my interviewees about where soca is and where it's going, and as per usual, I did the same to Angela. She expressed that in addition to the numbers needed for sales to be taken seriously in the music industry, we also need to have more Grammy members. This means artists, singers, writers, producers need to become Grammy members in order to also see a soca Grammy category in the future. She also focused on the need for Caribbean artists to protect their music by copywriting and by working with publishers. If they don't know how to do so they can go to COTT (Copyright Music of Trinidad and Tobago) and get more information.
Finally, we got to talk about her amazing album R.A.W. which stands for Reason and Words. The album is all about what it feels like to be in love and all the different stages. Her lilting, melodic voice dances across the reggae and island beats in a unique way. I love the tone of her voice; it reminds me of many voices I heard around me growing up in the diverse isle of Trinidad. Voices I heard on the Indian movies on Sundays and on the talent show of Mastana Bahar. It's a voice that's lovely to hear accompanying not just soca music, but reggae and even more contemporary music as it's not heard that often in these genres. Angela Hunte has studied the music business since her teens in New York, Sweden and London. She understands all aspects of it, and she's not afraid to experiment. She's a phenomenal writer as demonstrated by the massive number one hit "Empire State of Mind." Combined with her drive and unique voice, her future is limitless. I cannot wait to see where she takes her craft and possibly soca.