Words and Photos by Ravi Lloyd
This is Part 1 of a two-part series exploring the culture and traditions of Notting Hill Carnival, and Caribbean identity in London. First up: Sound. Stay tuned for Part 2: Movement.

Sound systems, steelbands and soca music. It's August 2018, and we are gearing up for another Notting Hill Carnival, the second biggest carnival to Brazil and the biggest street festival in Europe. An incredible feat considering forces have been trying to shut it down for decades. Just too much vibes each year, with crowds that have grown to around two million people. There are several Caribbean carnivals throughout the UK, but Notting Hill Carnival is by far the biggest.
Notting Hill is also one of the maddest carnivals I have even been to. It is unique in having sound systems playing reggae, hip-hop, deep house, afrobeats and even drum and bass, along with the traditional steel bands and trucks playing soca. It's true that every island has its own carnival vibe so England must have its own as well. Maybe it is a good thing, mixing all of the sounds. Usually, carnival is a soca ting and we leave the sound system for the dancehall. But at Notting Hill Carnival, the Caribbean as a Diaspora prevails.
Recently, we linked up with with a few of the players who make Notting Hill Carnival what it is, to see what inspires them.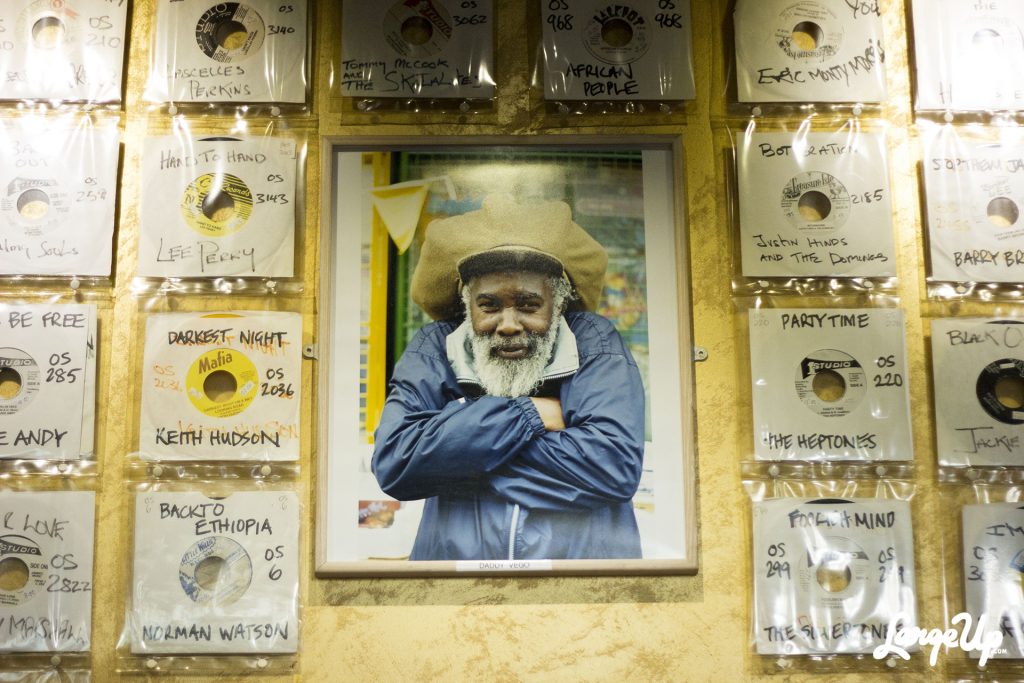 Over on All Saints Road, in the heart of Notting Hill, is People's Sound Records. The shop is part of the legacy of the late Daddy Vgo, who started People's Sound, and was a major figure in establishing UK sound system culture. Along with Leslie Palmer, Daddy Vgo put up some of the first sound systems at Notting Hill Carnival in the 70s. Every year, right in front of the shop, the People's Sound crew sets up their speaker columns and play reggae music, just like they have for decades.
Sound systems came to the UK with the Windrush generation, who began arriving in 1948. It was a way for Jamaican and Caribbean people to hear the latest records from back home in the islands. This was especially comforting at a time when the radio was not playing Caribbean music